"Women are more experimental with their underwear than men."
The luxurious lingerie industry is worth billions. Evolving style and new fashion trends are the main drivers of this sector, with innovative fabrics and styles also playing a key role. Consumers seek novelty and comfort in this necessary fashion purchase.
Unsurprisingly, women are more experimental with their underwear than men. Traditional lingerie usage has also been challenged over the past few years, with underwear being worn uncharacteristically as outwear.
We have seen this risqué style channelled by global celebrities and flamboyant fashionistas like Miley Cyrus, Lady GaGa and Rihanna.
It doesn't matter if you want to reveal or conceal. If you're seeking items for a special occasion or just fancy treating yourself, it's time to indulge in some lavish and luxurious lingerie!
Agent Provocateur
If you're seeking sexy, seductive and sensual underwear, this is the brand for you. With a stunning range of corsets, basques and suspenders, you can really unleash your naughty side.
Show off your curves and embrace your femininity with styles boasting intricate embroidery, revealing bodysuits and artfully sheer designs.
Agent Provocateur's collections include Megan's hot pink underwear complete with suspenders, Zuri's pretty floral and neon tulle designs and Chiki's 70s- glamour-inspired French black lace.
Bold and beautiful, wild and wonderful, fancy and flirty, this lingerie brand has tasteful but raunchy styles for women to enjoy.
Victoria's Secret
Victoria Secret's top 10 hottest styles at the moment reveal push-ups are still very much a popular choice because a lift is always useful!
Another trending item is 'super smooth panties', meaning no-lines, no show!
These hip-hugging, cheeky, high leg knickers are comfortable as well as chic.
Top-rated styles include lace panties and thongs.
Lace halters, teddies and corsets are also featured in the range.
The gorgeous collection boasts a wonderful selection of luxurious underwear any girl would love to have as part of her own collection!
Check out the video of the famous Victoria's Secret push-up: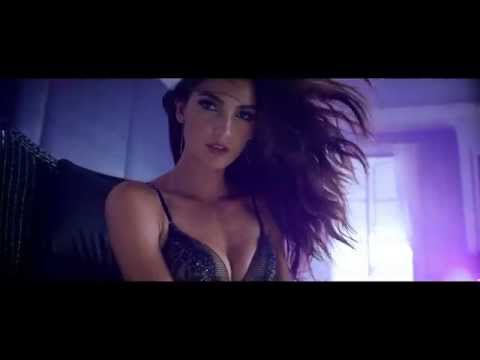 Fox and Rose
A delicious combination of mischievous meshed with elegance, indulge in Fox's seductress style and Rose's minimalist designs.
Merging these two sides of a woman's character, you can adapt your underwear moods with a particular occasion.
Their Shell Belle Couture Soiree Collection offers luxurious lacy garments available in porcelain or rose, including a chic camisole and pretty kimono.
New in is a range of fab Mimi Holiday designs, including her Cookies and Cream collection, with a silk satin padded plunge bra and peep knickers.
Fleur of England
This exclusive design house boasts a beautiful range of feminine British lingerie, with luxury fabrics, gorgeous styling and great fits.
This brand reinforces their need to make all products 'exquisite', which means extremely beautiful and delicate, and this comes across in their stunning collections.
Opt for one of their boudoir bras if you fancy something a bit more revealing, high-waisted shorties to sculpt the figure or a pretty silk thong to feel good in.
The quintessentially British feel makes the brand unique, and creator Fleur Turner describes her signature style as 'romantic with a splash of sauce'.
Claudette
This modern and contemporary brand is fearless with their use of colour, from eye-popping limes to playful pinks and sultry burnt oranges. Their Dessous mesh range goes up to a G Cup, a customer favourite.
The brand's aim is to create 'pretty bras that fit', and with effortlessly wearable designs and gorgeous colour schemes, it should be easy to source the perfect design for you.
Items in the Claudette collection include fishnet scoop net bras and pin-up knickers, Sofia Icon bras, and plunge bras. These pretty designs are available to buy from stores including ASOS, Selfridges and Urban Outfitters.
So, whether you're looking for basic lingerie essentials or want to try something a bit different, check out these underwear outlets and get treating yourself!
From eye-catching neons to classic nudes, devilish lace to sensual silk, it's worth exploring these brands for their divine choice.