"We stopped, both looked at each other and rushed to switch it to something else!"
So you're having sex. Whether it's your first time or far more than that, you want to set the mood and music is the perfect way to do that.
Unless, you choose the wrong song, of course. Nothing kills the a great vibe than a bad musical choice. You've seen how fast a room empties out when the DJ isn't spinning the right track so don't let your relationship go off track either.
Still, get it right and it's a great way to spice up a long-term relationship or surprise a new lover.
Naturally, music isn't universal but we've asked other British Asians for their go-to songs while giving you some key points to keep in mind.
Define The Relationship
It's key to establish the status of your relationship first. We don't mean your Facebook status but consider how you interact as a couple.
Early days of getting to know each other can make powerful love ballads seem completely out of place.
Davina tells us:
"It was only the second time we'd hooked up and he asked me to put my music on. Without thinking, I put on my most recent playlist."
"This was fine until Ed Sheeran came on. We didn't realise a few moments before we stopped, both looked at each other and rushed to switch it to something else!"
Similarly, for friends with benefits, avoiding any whiff of romance can be crucial.
Sachin's top choice is Krept & Konan's 'Freak Of The Week', saying:
"It just spells it out – talking about "tonight" and about the girl's body. I like a nice girl, who I can banter with but I'm more into her figure. I don't want to get tied down into anything long term."
"I'm honest about that straight away and make that crystal [clear]. None of that slow stuff."
Nevertheless, even if you're with your long-term love, that doesn't mean slow and sweet songs are the automatic choice.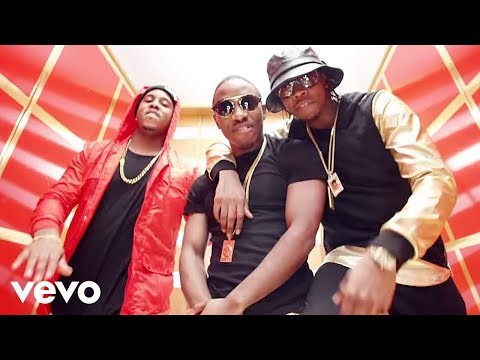 Decide the Vibe
Certain music often accompanies a type of date with chocolate and flowers.
Still unwavering long-term commitment doesn't always mean that now's the time for vocals crooning about eternal love, surpassing death and marriage.
On the contrary, to keep relationships feeling fresh, music can be a powerful tool.
Kamila has a plan for when she feels that she's getting in a rut with her boyfriend:
"We work long hours in banking. After a full day, we're too tired to do too much even if it's been a while."
"But I still want to create what it was like when we first met. I'll do the first date thing but it's more fun now."
"Sometimes we'll role play that we're strangers, but I'll flirt way more. The best thing is when we play footsie under the table since we don't have the worry of a first meeting."
"I'll tease him all the way to our flat where I'll have club-like music on. You know, we're just meeting on a night out and it's only one night."
She adds, giggling:
"Sometimes he'll get a little dance!"
Other couples share this preference to not a long-term relationship become too comfortable.
Instead, some opt to keep things romantic elsewhere but in the bedroom, Aliyah believes:
"Sex is more animalistic and about satisfying desire. So romance songs don't really get me in a sex mood".
This is unsurprising considering the psychological effects of creating a sex playlist. Listening to music triggers the release of dopamine, the "feel good" chemical.
Then certain stimulating music can increase signs of arousal including breathing and heart rate – the perfect way to get you and your partner feeling the frisson.
Stick To a Genre
While there is the temptation to show off your range of tastes, simplicity can be the most effective.
Riya prefers songs that she'd listen to in everyday life, loving Indie artists like The XX or Chvrches. However, she likes songs with strong memories attached, particularly from over the course of her relationship.
Although she adds:
"More upbeat music is fun too!"
Still, don't just pick from your own favourite genres and songs, but your partner's too. Consider how you want your sex playlist make them feel and how to get them in the moment.
Many people go to slow R&B, which seems ideal for a sex playlist.
In fact, The Weeknd leads Spotify's top 10 sex playlists alongside others like Drake, Jeremih, Trey Songz, Beyoncé, Usher and R. Kelly.
Nevertheless, again personal preference is key.
Jay describes The Weeknd as "too whiny and moany" – a controversial opinion for some. He adds that Drake "isn't as good as he used to be."
When catering for people with strong musical opinions, it's essential to stay clear of any artists they absolutely hate.
While all their favourite music shouldn't necessarily be on your sex playlist, maybe include a few to keep a balance between both your music tastes.
Be The Bollywood Star
Making a sex playlist doesn't mean you have to reinvent the wheel. For instance, let Bollywood do some of the hard work for you.
Simran is a huge fan of some of the big name erotic thrillers and "absolutely loves" using them in her sex playlist.
After all, she tells us:
"Bollywood is about escapism and it's fun to use a little bit of that!"
Her top recommendations include songs from the popular Murder trilogy like 'Bheegey Hont Tere'. Closely following is 'Kaho Na Kaho' and the third film's 'Teri Jhuki Nazar'.
Similarly, Raj mentions Jism as a source of inspiration with the song 'Jaadu Hai Nasha Hai'.
However, he doesn't mind even more romantic songs from films like Jodhaa Akbar's 'In Lamhon Ke Daaman Mein'. Joking he says:
"I might not look like Hrithik Roshan, but my girlfriend is sweet and acts like I am, so why not make the most of that?"
In fact, there's a real variety of songs to use from Bollywood and as one of the biggest film industries in the world, this is unsurprising.
Many of its erotic thrillers have withstood the test of time with 2012's Hate Story remaining a firm favourite of Rani. She can listen to 'Mahe Jaan' "again and again" while Nav likes 'Soniyo' from Raaz – The Mystery Continues.
Although he does admit:
"Kangana Ranaut is my favourite actress and I will watch or listen to anything with her in."
Finally, even older Bollywood inspires some with Nav continuing:
"My girlfriend is a big fan of Shah Rukh Khan – like who isn't? But her favourite song is Kabhi Alvida Na Kehna's 'Tumhi Dekho Na.
"It's not my favourite tune, but we've been together for so long that we know each other really well and don't take these things too seriously. If it works, why mess with it?"
Get Nostalgic
Of course, a lot of today's popular music offers us plenty of choice for crafting the perfect sex playlist.
Anjali says her favourite songs for her sex playlist are "Birthday Sex by Jeremih for obvious reasons" or "Good For You by Selena Gomez".
She explains:
"Calm songs with a slow beat put me in sexy mood. Too upbeat and fast are a turn off."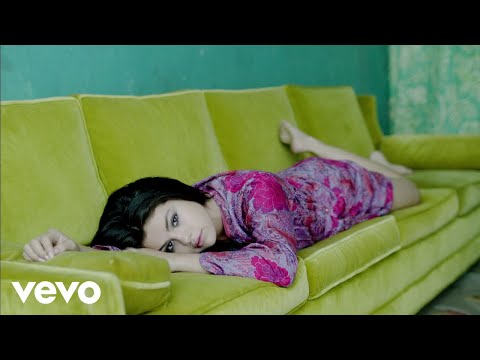 However, it's fun to play with all your emotions including the part of your brain, which reminisces of younger years.
Naz reveals:
"I love old-school jams on my sex playlist. It's really embarrassing but stuff like Mary J Blige or Boyz II Men."
"I think it's because my current girlfriend is really chill. We don't take ourselves too seriously and will laugh about stuff."
"One time, I put The Lonely Island's 'I Just Had Sex' song on as a joke. She pretended to be mad but was laughing so hard that I couldn't believe her."
While we don't recommend this tactic for a very new relationship, laughter is another great way to get endorphins flowing.
Rupinder admits that:
"Sometimes I can't help myself from singing along, which gets us both giggling as I have such a terrible voice!"
For many people, sex links closely with intimacy and what better way to be intimate than feel comfortable to show even your fun, silly self?
Final Ideas
Loving music may be a universal experience but love is far more tricky.
Like most elements of the relationship, it's about respecting the other person's thoughts and wishes.
Alisha confides that:
"A lot of the time I prefer not to have any because sometimes [music] can make things more enjoyable but because I feel anxious a lot these days, it doesn't help me to relax at all."
Therefore, it's important to be attentive to your partner's needs in this way. Perhaps finding songs with only instrumentals if they find lyrics too distracting or off-putting.
Ultimately, as with all things in relationships, good communication is key.
Therefore, for couples wanting to create a great sex playlist, make it for you as a couple and make it fun!