Laughter is the best medicine for exam stress
Exam season can be a stressful time for students. The increasing dread of sitting exam after exam can leave an individual feeling quite overwhelmed.
For Desi students, in particular, the pressure to ace your exams with full marks will be all too familiar. While some students will use their study leave as a chance to get organised and revise hard, others might be procrastinating.
Of course, you'll want to get into university, get a good job and impress your parents, but it's also important to balance your school/college/university life with your free time.
Every now and then, take a break, watch a film, read a book or lighten the mood with a funny YouTube video.
Here are five hilarious Desi YouTube videos aimed at students to help calm your nerves.
Liza Koshy: Teaching My Younger Self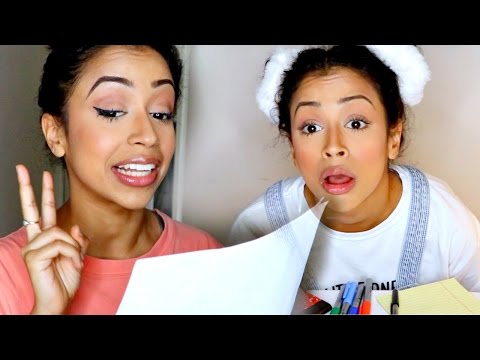 "Little brown girl" presents us with her struggles with Math(s)/Meth as she attempts to teach her younger self:
"Excuse me, can you help me with Meth?!"
With non-stop innuendos and witty retorts, this video is sure to bring a smile to your face while you revise. We also wish we could answer our exams just like Little Liza: "If mass is how we measure matter, then what's the matter?"
"Nothing, I'm fine."
An unconventional Desi YouTube personality, Liza Koshy creates some hilarious content with her numerous characters, sarcastic nature, and satirical material. This mixed Desi American from Houston, Texas (Does Beyonce dance) made a name for herself on Vine.
From Vine star to YouTube star, Liza made the transition to YouTube and has around 14 million subscribers. She also shows off her acting chops in the Hulu series, Freakish.
Liza has had an incredible career and has provided lots of content for fans to choose from.
The SMASHbengali Exam Guide
Need exam tips? SMASHbengali has four lessons for those who are struggling to revise or worried about exams. "Bloody First Class Man!"
We have seen many Desi YouTube personalities. Hashu a.k.a. SMASHbengali is one of the few known Bengali YouTubers.
SMASHbengali first appeared on YouTube towards the end of 2016. He has over 9k subscribers and his fan base continues to grow with nearly 20k Instagram followers. He releases new videos every two weeks.
Hashu first began with reaction videos but now has provided us with a fun range of Desi and Bengali/Sylheti comedy. Be sure to check out the amazing Bengali Aunty character he plays.
Browngirlproblems1: Types of Exam Invigilators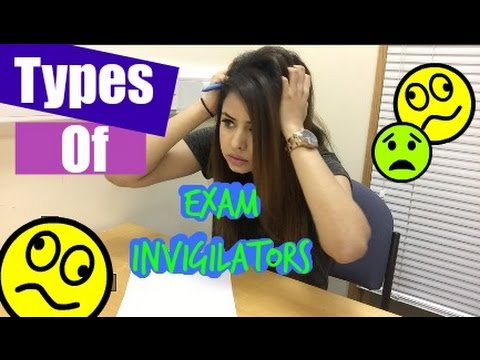 A little bit different, Rucksar Naaz gives recognition to the invigilators. The people who make sure the exam runs smoothly. We have all come across at least one of these.
An Asian Media Award winner, Rucksar's comical videos challenge gender discrimination Desi girls face. She regularly plays a Pakistani mother who gives her son special treatment whilst the daughter is stuck in a domesticated life.
Speaking at the Asian Media Awards she said:
"Comedy is the best way to educate people. Humour makes opinions easier to share. People are more willing to listen."
Zeshan Sajid: Types of People on Results Day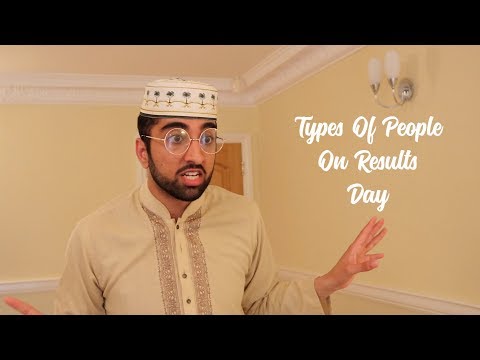 Fast forward to results day, which person will you be? Zeshan Sajid's over-the-top depictions of people on results day are sure to put a smile on your face. Particularly the last one!
This British Pakistani YouTuber appeared on YouTube in late 2016. Since then, he has gained over 21k subscribers and 54k Instagram followers.
His content consists of Pakistani characters in everyday life. His main character is Tariq. A stereotypical British Pakistani who likes daal, going to the shisha bar and "studying at the library".
Regularly interacting with his audiences through Q+As and social media, he revealed his struggles growing up with autism. Zeshan proves to be a positive role model for audiences.
Superwoman: How I Get Work Done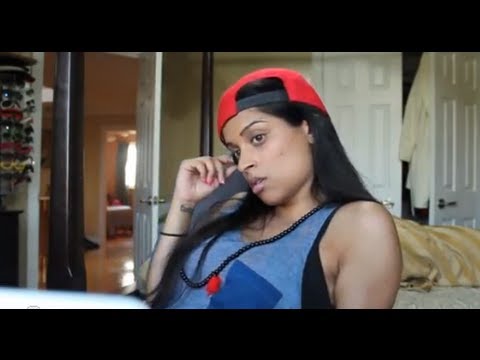 We have all been here at one point. Lilly Singh a.k.a iiSuperwomanii displays symptoms of procrastination in this video. Procrastination is something we try to avoid but can't help but Lilly even manages to bring out the funny side.
She has plenty more where that came from. This is just one of many videos dedicated to students. Bursting on to the YouTube scene in 2010, Lilly Singh began creating YouTube videos to help deal with depression.
8 years later, she has 13 million subscribers, Hollywood deals, a New York Times Bestselling book and became a UNICEF Ambassador.
Her YouTube content consists of skits, rants, music, motivational speeches, A-List celebrity collaborations and lots of comedy. We can't forget her famous parent characters, Manjeet and Paramjeet.
There you have it. 5 Desi YouTube videos dedicated to students. Laughter is the best medicine for exam stress so it's fine to take breaks.
Just remember, if you fail, it's not the end of the world. Cousin Abdul or Bushra is waiting for you back home.