"I have to pause the video to laugh at the funny parts so I don't miss anything else"
One of the leading ladies of YouTube. Elizabeth Koshy aka 'Liza the Little Brown Girl,' has taken the masses by storm since 2013.
The Indian-American from Houston, Texas, 'like Beyonce,' has managed to garner over 16 million subscribers!
Liza's rise to stardom started on the app, Vine before making the transition to YouTube in 2015. Her ridiculous facial expressions, fast pace and witty jokes are infectious.
Not to mention her long list of puns and innuendos that almost seem like an involuntary reflex. You can't help but love her.
She has gone on to win four Teen Choice Awards and two Streamy Awards for her work on YouTube.
DESIblitz takes a look at 10 top hilarious videos by Liza Koshy, including her featuring in a Lilly Singh video.
Mixed Kid Problems | Growing Up Multicultural ~ Views over 12m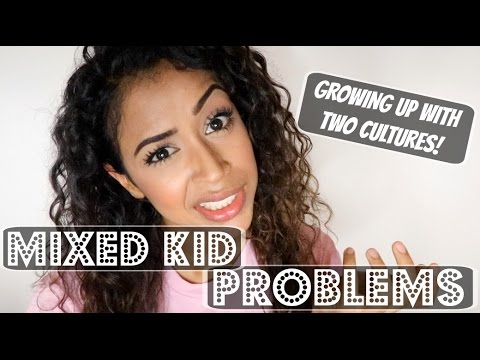 In case you don't know, Liza Koshy is of brown complexion. This video focuses on the identity crises most mixed-race people may relate to. Liza addresses her ethnicity and what her childhood was like growing up in a multicultural atmosphere.
Her father is 'dark chocolate' (Indian) and her mother is 'white chocolate' (Caucasian American). Due to her mixed ethnicity, Liza would often be mistaken for being Latina.
She also addresses questions like, 'what are you? and 'where are you from?' with a reply that will make you chuckle.
Reading Mean Comments!! I'll be Okay! ~ Views over 21m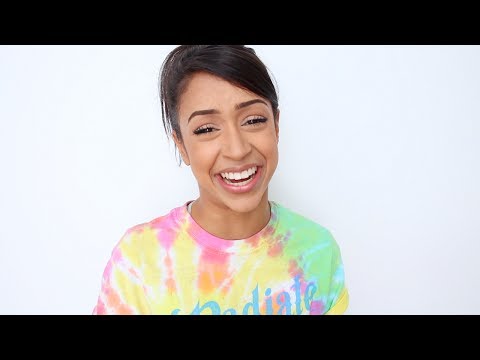 Most if not, all, celebrities have their fair share of trolls and with the internet and social media, people are able to hate on stars with ease. But the internet has also made it easier to capitalise on the hate. For instance, Liza uses her haters for views.
In this video, she collects a few mean comments under her videos and responds to them with wit, sarcasm and innuendos!
Also, she responds to the comments from some very unusual spaces in her home.
Stealing Food?! Grocery Shopping with Lizzza ~Views over 26m
Who doesn't love a good pun, or maybe a hundred? Liza takes us grocery shopping where she shows the audience what her ideal diet is. We can all relate to this one.
She dances and makes the moves along the way as she picks several items to buy. Her jokes around the produce section are some of the best.
A useful tip. Do not go grocery shopping when you are hungry because you will buy everything off the shelves!
Trying to get Kicked Out of Store! Truth or Dare in Public! ~Views over 29m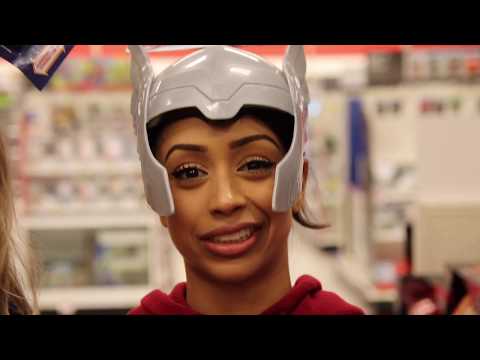 This fun video sees Liza play a game of 'Truth or Dare' with a twist. Liza's Twitter followers tweeted her some dares to carry out in a target, with the aim of getting kicked out.
She performs some hilariously outrageous acts like 'cat-calling,' twerking and singing loudly. It wouldn't be a Liza Koshy video without any puns or innuendos so expect plenty.
Although she doesn't actually get escorted out of the store, it is still very entertaining to watch.
I Eat Glue! Back to School DIY Parody ~Views over 29m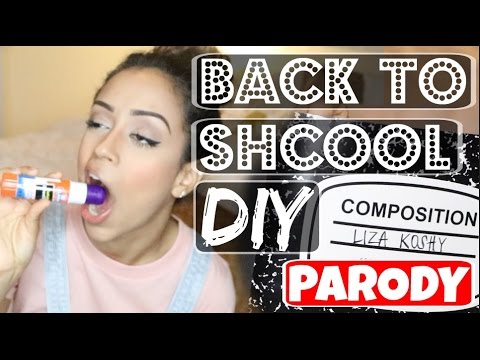 This video is one for the students. It's nearly the end of the summer, school is dawning upon us and you need school supplies.
Liza takes the viewers through all the equipment and stationary you will need for a busy year ahead. She demonstrates the purposes and use of the equipment.
She also takes guides with the snacks you must have in your bag including crisps, Oreos and glue.
My Addiction. Thoughts while Eating ~ Views over 29m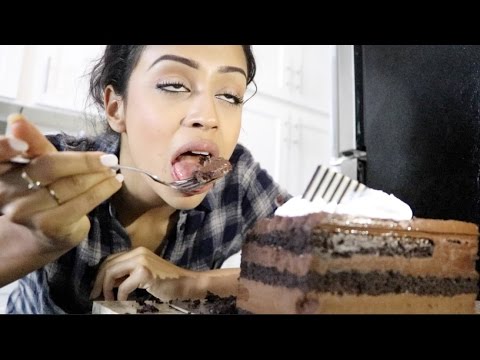 This video will probably make you hungry and people who eat when they're bored will relate.
Liza shows us how she spends her time in the kitchen. She also narrates her thoughts, which are mostly about food. The food and meal combinations are unhealthy but look so good, including her big chocolate birthday cake for one.
A fan on Twitter tweets a scene from the video with her take on it:
" just gonna get some water, this water tastes just like the cake " I AM CRYING ????? @lizakoshy pic.twitter.com/AnDF0wgOHC

— Salwa Subhan (@iam5alwa) December 1, 2016
My Boyfriend does my Voiceover | Parody ~ Views over 34m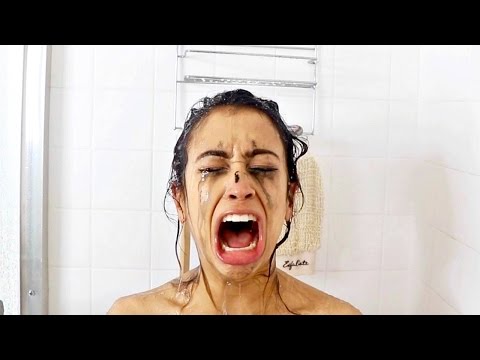 'My boyfriend does my voiceover' video, is about a woman who applies makeup, whilst her boyfriend explains what she is doing.
Liza attempts (many times) to apply makeup with her then-boyfriend, David Dobrik doing the voiceover.
David's excellent commentary and Liza's playful nature go hand in hand as she goes to war with her makeup.
Get Money!!! Dollar Store with Lizzza ~ Views over 35m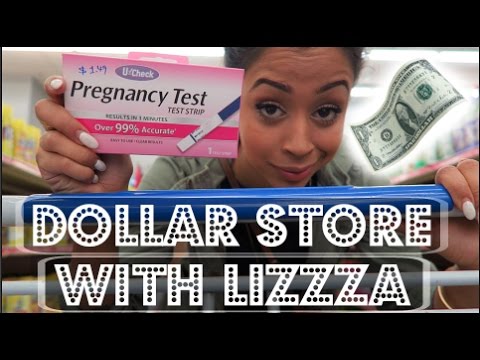 Liza takes us on a fun-filled trip to the dollar store to see what useful items you can buy for $1 and how to save money.
She compares the Dollar store items with Target items, as she drives back and forth between the two stores (with the power of post-production).
Did you know a dozen rolls of toilet paper costs $6.69 at Target but costs $1 at the dollar store?
The World's Best Beauty Hacks! ~ Views over 40m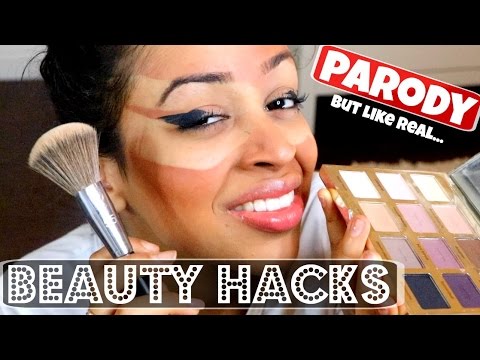 This is one of Liza's goofiest videos. Liza presents a parody of 12 of the world's finest beauty hacks where she does her best to look incredibly silly.
There are some very useful tips like, for instance, using tape to get the best angle for your makeup. Though we do advise to not attempt Hack 11.
After Beauty Hack #8, Liza shares an important message,
"Girls, you do not need to stuff, contour or even duct tape yourselves in any way.  I've tried it before. Almost lost a nipple. But you are beautiful, just the way you are."
Doing this Again! Dollar Store with Liza Part 2! ~ Views over 49m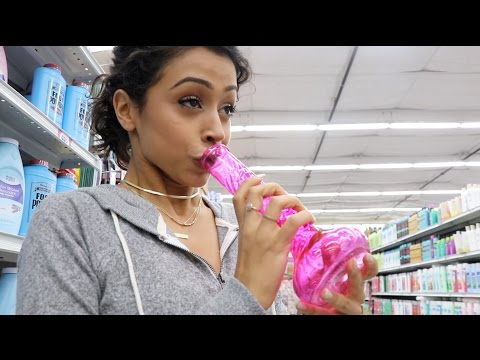 Liza Koshy's most-watched video features her making another video going to the dollar store, but this time she actually goes to a 99 cents store.
She again drives back and forth from the dollar store to Target (with the power of post-production) to compare prices.
She can't believe the price when picking up a basketball as she says: "A dollar? A dollar? A baller? A dollar?." A small basketball at Target costs $9.99. The same basketball at the dollar store costs $1.
I was in the dollar store earlier yelling "A Dollar?!" everytime I picked up something, thanks to @lizakoshy pic.twitter.com/UPcer8i9IH

— Angie ? Grace (@AngieGraceLA) June 20, 2018
Bonus Video:
What Clubbing is Actually Like (ft. Liza Koshy) ~ Views over 27m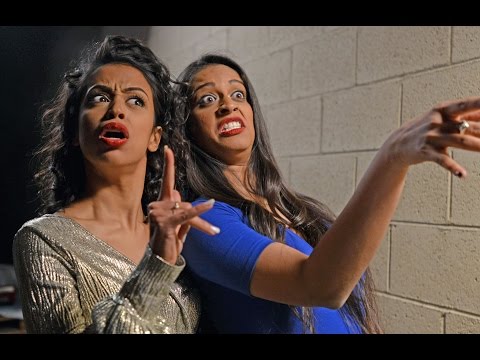 Liza Koshy stars in Lilly Singh's most viewed video, indicating the mass popularity of her.
The two DESI women take us through the stages of clubbing from getting ready to the end of the night. Lilly provides some tips on how to enjoy a night out to the fullest.
This video also includes two familiar cameos by the YouTubers' male alter egos.
There you have it – 10 relatable and funny videos by Liza Koshy, including a bonus video by Lilly Singh featuring Liza.
Going by her YouTube views, Liza has become a worldwide sensation as her career has soared through the roof. This is quite evident on social media too as a fan sums up her videos tweeting:
Liza Koshy is one of the only people where I have to pause the video to laugh at the funny parts of the video so I dont miss anything else

— Jerome Bailey (@Jayzinq) March 16, 2017
She has even represented Vogue as an interviewer at the 2018 Met Gala, interviewing the likes of Priyanka Chopra, Nicki Minaj and Rihanna.
Her YouTube stardom has led to her receiving acting roles in productions like Hulu's Freakish and YouTube Premium series, Jingle Ballin' and Escape the Night. She is also starring in and co-producing Liza on Demand. 
One of the biggest moments of her career was interviewing President Obama in 2016, to encourage Millenials to vote.
With YouTube providing creators with a unique platform to showcase their work, what other stars will emerge?
Watch 10 top hilarious YouTube videos of Liza Koshy:
Subscribe to Liza's YouTube Channel and her second channel, Liza Koshy Too, which she describes as an unscripted, laidback channel.