"I think us as Asians have difficulty talking about certain topics, with parents especially"
British Gujarati vlogger, Trisha Patel is taking the online world by storm with her quirky YouTube channel, Trisha60.
Having gained over 46,000 subscribers and 10 million plus views on YouTube, Trisha keeps her followers entertained with a range of cultural topics. From makeup tutorials to 'agony aunt' style advice videos.
She is also unafraid when it comes to talking about more taboo subjects in the Desi community such as periods and interracial relationships.
With video blogging becoming increasingly popular amongst the Desi youth, Trisha chats to us about her YouTube journey and some of the challenges that she faces as an Asian girl.
Inspiring Asian Youth through Videos
Interestingly, Trisha's move into the world of vlogging was encouraged by her mother:
"I was watching YouTube for ages before I made my first video. It was actually my mum that encouraged me," Trisha tells us.
"My first videos were inspired by beauty vloggers as I had learnt everything I knew about makeup from them and wanted to share with people that were like me and starting out."
Aside from more light-hearted topics, the vivacious vlogger delves into rather sensitive and taboo subjects, which Trisha considers necessary amid the sheltered Asian youth:
"I think us as Asians have difficulty talking about certain topics, with parents especially. For example, relationships, body hygiene and periods.
"These tend to be some of my most popular videos as I felt growing up it was hard to talk to my parents about certain things and a lot of personal messages I got from Asian girls were the same, so I kind of plucked up the courage to talk about certain "taboo" subjects.
"The requests just kept coming in, so I continue to make these videos."
Being In the Public Eye
Of course, with controversy also comes criticism, as the 33-year-old has discovered the hard way:
"I have received a lot of negative comments through my years of filming. Some don't approve of the subjects I talk about.
"Some are embarrassed that an Asian girl is discussing such 'taboo' topics. Some don't approve of my relationship with a non-Indian and say that I'm wrongly influencing young girls."
Regardless, she never allows such backlash to affect her personally. Trisha continues to create quirky and creative content for the thousands who request it daily:
"It was tough to hear people at work and family putting my channel down and almost being embarrassed by what I did. I even had an ex-boyfriend that had an issue with it.
"So, I always decided to keep my channel to myself, but it got to a point where people found out and there was nothing I could do about it, apart from be proud.
"My channel Trisha60 is about me and my life. I talk about my experiences a lot and I offer my advice and my opinion if people want it. I don't think I'm able to please everyone."
"The motivation [for continuing] are the requests and knowing people are watching and interacting with me," Trisha says.
"My followers and subscribers were mostly so positive and supportive and grateful for what I was uploading and a lot said I had inspired them for various reasons, and to be honest, that's why I keep going.
"It's extremely rewarding when you have great feedback. As long as people watch and enjoy, I'll keep filming."
The British Gujarati also opens up about her love life in her videos, which can have repercussions in the reserved Desi community.
In particular, the vlogger openly talks about her relationship with her non-Asian partner, and some of the challenges they faced when it came to telling Trisha's Desi parents.
However, she mentions such topics need to be discussed, especially for young Asian girls in interracial relationships:
"I wasn't too worried about making the video, as family and friends all knew and also our relationship was clear to my viewers beforehand as we had already filmed videos together and the feedback was mainly positive.
"We always got a lot of questions about differences in the cultures and the acceptance from my family so I wanted to openly discuss it in a video.
"The feedback was great and it was again another highly requested video. I had a lot of messages from girls in interracial relationships that were afraid of talking to their parents and they wanted to hear my story."
Balancing Online Success with Daily Life
With her overwhelming YouTube success, it is hard to believe the starlet has a full-time job, working as an optician. Perhaps, for this reason, she remains incredibly grounded – and is in awe of supporters who recognise her while she's out and about:
"I don't really think of myself as a YouTuber or anyone that people would know.
"I have a full-time job, working 6 days a week, I live at home and live my normal life, so when people recognise me and come and say hi and say that they love what I'm doing, it's such an incredible feeling."
"Seriously…amazing! It really makes it a reality that there are actual people out there that watch my videos at home, or just casually getting ready for school or chilling in their rooms. Mind-blowing!"
Check out some of Trisha's popular uploads here: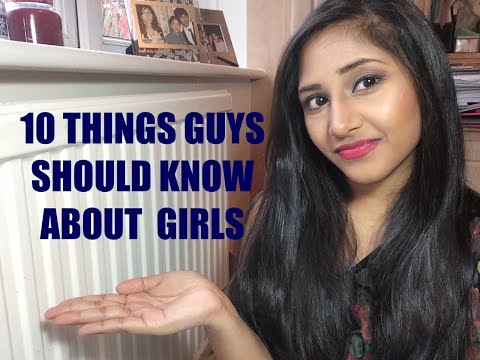 Though not being one of the top subscribed channels on YouTube, Trisha stands out among other YouTubers.
With her genuine, down to earth attitude and high regard for her followers, she most certainly has a bright future in vlogging ahead.
Her advice for up and coming YouTube stars?
"Just go for it. As long as you are sending positive messages and not hurting anyone, then go for it.
"You will always be nervous about people finding out, but once they do, just be proud of your channel!"
Keep updated with Trisha on her Twitter account and be sure to subscribe to her YouTube channel!