"If someone is a certain way, he or she just is."
Bollywood is famous for its grandeur when it comes to romance flicks. But they do not explore gay themes that often.
Though some films spring to mind like Bombay Talkies (2013), Kapoor & Sons (Since 1921) (2016) and Ek Ladki Ko Dekha Toh Aisa Laga (2019).
India was once considered a land of free love, with Kamasutra texts dedicated to homosexual eroticism. Though certain historical eras and practices shaped views on homosexuality.
Section 377 of the Indian Penal Code came into effect in 1864 during the British colonial rule. The code banned sexual acts "against the laws of nature."
In September 2018, the Indian Supreme Court took a huge step in decolonising by lifting the ban.
Despite many Indians holding conservative views, Bollywood has managed to produce some great films that highlight gay themes.
Let us take a look at some of the films that went above and beyond to reject Bollywood's heteronormativity.
My Brother… Nikhil (2005)
Director: Onir
Starring: Sanjay Suri, Juhi Chawla, Victor Banerjee, Lillette Dubey, Purab Kohli
My Brother… Nikhil brings to light homosexuality and HIV/AIDS awareness.
The film is loosely based on Dominic D'Souza, an Indian AIDS activist who was once arrested and quarantined.
Onir, an openly gay filmmaker is the director of the film. The film set between 1986 and 1994 is about a champion swimmer in Goa, Nikhil Kapoor (Sanjay Suri).
One day, he is diagnosed with HIV, which results in him being expelled from the swimming team and disowned by his family.
He has a strong relationship with his sister, Anamika (Juhi Chawla) who stands by him during tough times.
Under the Goa Public Health Act, Nikhil is arrested and kept in isolation. Anamika and Nikhil's boyfriend Nigel (Purab Kohli) work with a lawyer to have him released.
Watch the Trailer for My Brother… Nikhil here: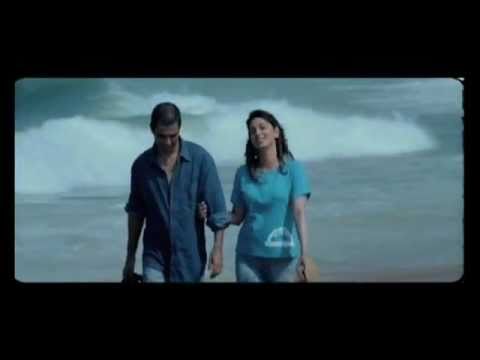 Dostana (2008)
Director: Tarun Mansukhani
Starring: Abhishek Bachchan, John Abraham, Priyanka Chopra
The comedy Dostana is inspired by the Hollywood film, I Now Pronounce You Chuck and Larry (2007), starring Adam Sandler and Kevin James.
Sam Kapoor (Abhishek Bachchan) and Kunal Chopra (John Abraham) are two womanising friends who live in Miami, Florida, USA, where they attempt to rent the same apartment.
However, Neha Melwani (Priyanka Chopra), the landlady who lives there with her aunt (Sushmita Mukherjee), rejects them as they prefer female housemates.
Sam and Kunal devise a plan to pretend they are a gay couple but instantly regret it when they meet Neha as they both fall for her.
Praising the film, the LGBTQ rights activist, Ashok Row Kavi told the Times of India:
"I am glad, for the first time in Indian popular cinema, gays were not turned into caricatures and made fun of.
"What the film has done is to bring to notice gays as a concept in [the] Indian family."
Karan Johar, who produced the film, explained to Filmfare:
"The film brought the conversation of homosexuality into the drawing room of every urban home.
"Acceptance is still a long way but at least we're aware. That's the first stage."
Dostana (2008) is considered one of the first mainstream Bollywood movies to deal with gay themes.
Audiences liked the film for its playfulness towards homosexuality, especially as it was not stereotypical.
Watch Sam and Kunal Fake their Romance in Dostana here: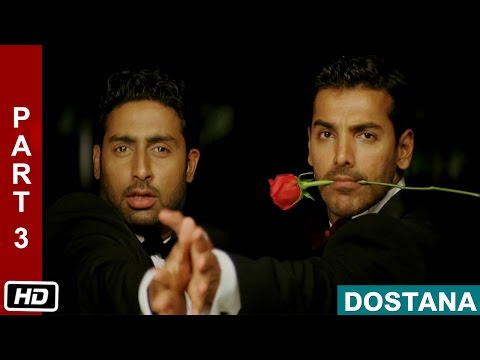 Fashion (2008)
Director: Madhur Bhandarkar
Starring: Priyanka Chopra, Kangana Ranaut, Ashwin Mushran, Samir Soni, Arbaaz Khan, Mugdha Godse
Fashion is a unique film that offers an insight into the ruthless fashion industry. The film looks at a variety of topics such as drug addiction, alcoholism, class and sexuality.
Meghna Mathur (Priyanka Chopra) aspires to become a fashion model so she relocates to Mumbai. Here, she meets an old friend, Rohit Khanna (Ashwin Mushran), an aspiring fashion designer who is openly gay.
Rahul Arora (Samir Soni) is a closeted gay fashion designer whose mother suspects his sexuality.
Eventually, the designer settles for a marriage of convenience with Janet Rahul Arora (Mughda Godse) in order to fit societal norms.
Overall, Fashion gained fairly positive reviews. Popular Hollywood and Bollywood film critic, Rajeev Masand said:
"Fashion is an easy watch because the very subject lends itself to so much interest."
"Like the director's own film Page 3 it is mostly sensational and on several occasions compromises authenticity for the sake of exaggerated drama."
Watch this Flirting Scene from Fashion here: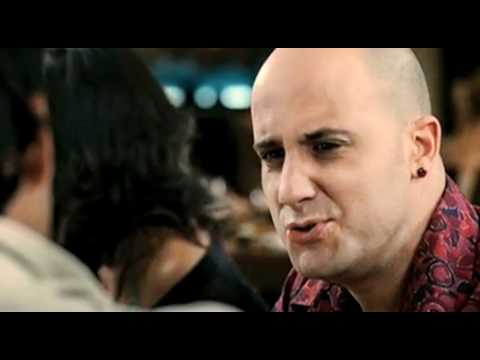 I Am (2010)
Director: Onir
Starring: Sanjay Suri, Radhika Apte, Shernaz Patel, Anurag Kashyap, Pooja Gandhi, Rahul Bose, Arjun Mathur, Abhimanyu Singh
Another direction of Onir, I Am (2010) is an anthology film consisting of four short films. Each story has a common theme of fear.
Onir was inspired by Indian LGBTQ rights and sexual abuse activist, Harish Iyer to write, 'Abhimanyu.' 
Abhimanyu (Sanjay Suri) is a director who mentally suffers from the sexual abuse he endured as a child.
During the film, Abhimanyu comes into conflict with his sexual orientation.
'Omar' is inspired by materials provided by the Indian LGBT site, Gay Bombay. The short film is about Jai (Rahul Bose) who becomes smitten with a struggling actor, Omar (Arjun Mathur).
The two have dinner together, before having sex in a public environment. However, they are caught by a corrupt policeman (Abhimanyu Singh) who threatens to arrest the two men under Section 377 of the Indian Penal Code.
The exploration of the film's themes and content impressed many with its hard-hitting storylines.
Film critic, Taran Ardash writes:
"I AM, based on true stories and bona fide incidents, entertains, engages and enriches those thirsting for intelligent, sensible cinema.
"It is daring films like these that originate legal, social and political change in society."
"A motion picture of major significance, I AM will also be remembered because it's the first of its kind on the Hindi screen."
Disclaimer: I Am features sensitive topics including sexual assault.
Watch the Trailer for I Am (2011) here: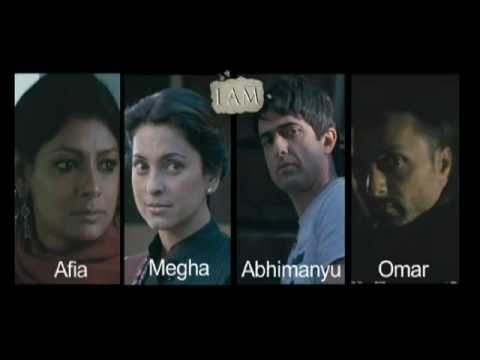 Bombay Talkies (2013)
Director: Karan Johar
Starring: Saqib Saleem, Randeep Hooda, Rani Mukerji
Karan Johar's segment, 'Ajeeb Dastaan Hai Yeh' from the Bombay Talkies (2013) anthology film, tells the story of a gay man, Avinash (Saqib Saleem).
Avinash leaves his home for a fresh start, after years of abuse at the hands of his homophobic father.
He begins a new internship at a magazine company where he befriends colleague, Gayatri (Rani Mukerji).
Gayatri invites Avinash to her house for dinner. He meets her husband, Dev (Randeep Hooda) who is a closeted homosexual.
During the film, Avinash and Dev share a passionate kiss which sparked a mixed conversation about gay roles by the media.
Saqib Saleem talks about his role with the Times of India, saying:
"In my first film, I kissed a girl and nobody said anything on that. Now in my third film, I kissed a guy and the media has made a hue and cry about it.
"I am an actor so I have to do my work and going beyond societal norms."
"I wanted to play that character well so that it doesn't portray homosexuals in a negative light."
He continues:
"I had a lot of discussions with Karan and my gay friends on how to showcase a particular scene on-screen."
The film also sheds light upon the dark reality of closeted abusers.
Watch Avinash and Dev Kissing in 'Ajeeb Dastaan Hai Yeh' – Bombay Talkies (2013) here:
Margarita with a Straw (2014)
Director: Shonali Bose
Starring: Kalki Koechlin, Sayani Gupta, Revathi, Kuljeet Singh, William Moseley
Shonali Bose, director of Margarita with a Straw is bisexual. The film follows Laila (Kalki Koechlin), an Indian student at Dehli University with cerebral palsy.
Laila is ecstatic upon gaining a scholarship to New York University for a semester.
She moves to Manhattan, New York, the USA with her traditional Maharashtrian mother. Whilst there, she develops feelings for her assigned study partner, Jared (William Moseley).
She also falls in love with a Pakistani-Bangladeshi blind girl, Khanum (Sayani Gupta). Khanum is an activist whose confidence and independence is admired by Laila.
Laila becomes confused about her sexual orientation as she is deeply in love with Khanum, whilst also attracted to Jared. After beginning a relationship with Khanum, Laila has sex with Jared.
Margarita with a Straw received critical acclaim with Koechlin's portrayal of Laila being the highlight of the film.
Koechlin underwent months of preparation with therapists and training with veteran actor, Adil Hussain in order to nail her character.
Twitter user @Rosiejaccola said:
""Margarita with a Straw" is tbh (to be honest) the only honest interpretation of disability + queerness i've ever seen and it's on Netflix and everyone ever needs to go watch it."
"Margarita with a Straw" is tbh the only honest interpretation of disability + queerness i've ever seen and it's on Netflix and everyone ever needs to go watch it.

— rosie.visions (@Rosiejaccola) February 11, 2018
Bose's own bisexuality provides authenticity to the direction of the film. Her experiences translate to the screen very convincingly.
Watch the video song. 'I Need A Man' from Margarita With A Straw here: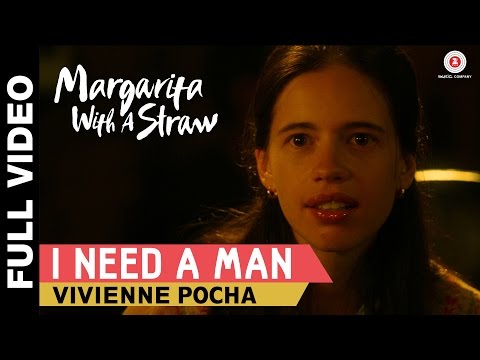 Aligarh (2016)
Director: Hansal Mehta
Starring: Manoj Bajpayee, Rajkummar Rao, Ashish Vidyarthi
A biographical film, which released with rave reviews, Hansal Mehta's Aligarh depicts the tragic life of Professor Ramchandra Siras (Manoj Bajpayee).
He was the head of the Classical Modern Indian Languages Faculty at Aligarh Muslim University in Aligarh, Uttar Pradesh, India.
A local news team force their way into his home. They catch him on camera having sex with a rickshaw puller. Subsequently, the university suspends him.
A journalist, Deepu Sebastian (Rajkummar Rao), contacts Ramchandra who offers him support.
Bollywood actress, Kangana Ranaut who watched Aligarh at the Mumbai Film Festival in 2016 had good things to say about the film:
"This is the best film I have seen in the past 10 years."
"And it's very good for our society. Just like medicine, which may be difficult to take but should be taken for the betterment.
"As our society is also growing and evolving, the way we are, as a nation, as a country, it's very courageous for Hansal sir to make this film."
Aligarh received worldwide acclaim for its direction, storytelling and character development. Many said the film's depiction of the Indian gay male experience is one of the best.
Watch the Trailer for Aligarh (2016) here: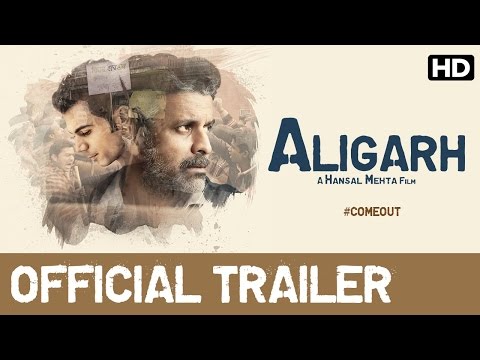 Kapoor & Sons (Since 1921) (2016)
Director: Shakun Batra
Starring: Fawad Khan, Rishi Kapoor, Sidharth Malhotra, Rathna Pathak, Rajat Kapoor, Alia Bhatt
Kapoor & Sons (Since 1921) follows Amarjeet Kapoor (Rishi Kapoor) and his dysfunctional family.
His grandsons, Rahul Kapoor (Fawad Khan) and Arjun Kapoor (Sidharth Malhotra) return home upon hearing their grandfather falling ill.
However, Rahul brings home with him a secret. Towards the end of the film, his mother Sunita Kapoor (Rathna Pathak) is horrified to discover intimate photos of Rahul and his boyfriend.
The dashing Pakistani actor spoke to the Hindustan Times on whether he had worries about playing a gay character. Fawad said:
"Everyone has a tendency to be gay."
"But this movie is not about sexuality. It is just about a family that is trying to sort out their differences.
"Even if someone plays a character like that, why will he or she become an outcast? Give it some years, and things will become normal.
"In the future, everyone who gets worried about these things (homosexuality) will learn to accept them. If someone is a certain way, he or she just is."
Rahul's sexuality is just one of the many layers of this bonkers drama. With more to unpack, this family flick is a must for your watchlist.
Watch the Trailer for Kapoor & Sons (Since 1921) (2016) here: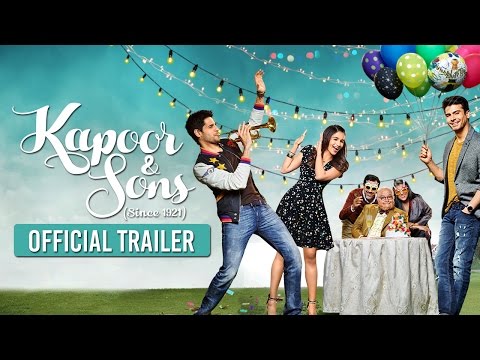 Dear Dad (2016)
Director: Tanuj Bhramar
Starring: Himanshu Sharma, Arvind Swamy, Ekavali Khanna
Dear Dad is the directorial debut of Tanuj Bhramar. The film is a coming-of-age drama about Shivam Swaminatha (Himanshu Sharma) and his father, Niti Swaminathan (Arvind Swamy).
Shivam is a 14-year-old boarding school student. Nitin decides to drive him from Dehli, where the family live, to his boarding school in Mussoorie, Uttarakhand, India.
During this father son bonding trip, the two discover a lot about each other. The biggest confession in the film is when Nitin comes out to his son about being gay.
The Hindustan Times reviewing the film wrote:
"Arvind Swamy and young Himanshu Sharma play the father and son with pitch-perfect anguish."
"It is a strong subject and a potentially powerful film replete with the tenderness and brutality that those whom we love tend to thrust on us when pushed to the wall."
With many LGBTQ films dealing with parents and acceptance for their gay children, Dear Dad (2016) flips it on its head.
This film shows how the child reacts to their parent coming out, including Shivam considering looking for 'a cure" for his father.
Watch the Trailer for Dear Dad (2016) here:
Ek Ladki Ko Dekha Toh Aisa Laga (2019)
Director: Shelly Chopra Dhar
Starring: Sonam Kapoor Ahuja, Regina Cassandra, Anil Kapoor, Juhi Chawla, Rajkumar Rao
Ek Ladki Ko Dekha Toh Aisa Laga (2019) is one of 'the most unexpected romances' of 2019.
Sweety Chaudhary (Sonam Kapoor Ahuja) comes from a fun-loving, traditional, Punjabi family. Growing up, she dreams of becoming a bride, though when the time comes, Sweety realises she is not ready.
Things turn sour when her parents, Balbir Chaudhry (Anil Kapoor) and Chatro (Juhi Chawla) soon discover why she rejects all suitors.
Sweety is in love with a woman, Kuhu (Regina Cassandra).
IMDb released an exclusive trailer commentary with Shelly Chopra Dhar. She says:
"I want people to go back with something that they can think about. I want people to have more than just having seen a good film.
"It might be a catalyst in their life to break certain paradigms that we all have grown up with."
"So there is nothing, no problem, no issue, no entanglements in our brain that cannot be cleared by just changing your perspective."
https://twitter.com/IMDb/status/1088655532813099008
Ek Ladki Ko Dekha Toh Aisa Laga is the first mainstream LGBTQ film since the lifting of Section 377.
Watch the video song 'Gud Naal Ishq Mitha' from Ek Ladki Ko Dekha Toh Aisa Laga here: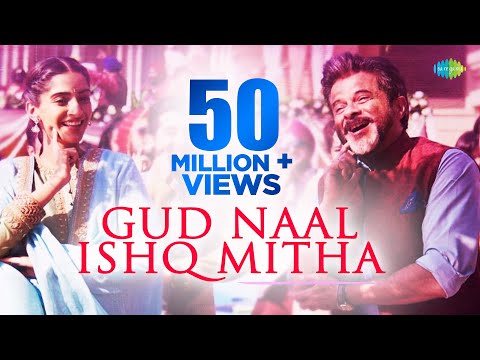 The Bollywood film industry has been known in the past to present some gay themes distastefully relying on unfunny jokes and stereotypes.
However, these films thankfully have come along away from that as they use a more respective and sensitive approach.
The fact most of them were made whilst Section 377 was still in place was impressive. But not many were produced during that time.
But as attitudes towards the LGBTQ community are improving, Bollywood might be open to making more films with gay themes.