Mikey McCleary's win will provide immense validation of his status in the Indian music industry.
An Indian film, Margarita With A Straw (2014) or Choone Chali Aasman, won Best Composer at the 9th Asian Film Awards on March 25, 2015.
The award went to Mikey McCleary, an Indian-born producer of New Zealand descent who composed the film's original music.
McCleary has worked in London and collaborated with Lucky Ali before. His imminent success in India has prompted him to station in Mumbai and expand his work to Bollywood.
At the awards ceremony in Macau, McCleary was up against other brilliant composers for Blue Sky Bones (China), Gone With The Bullets (China), The Fayal Encounter (Korea) and Tokyo Tribe (Japan).
With a beautiful and uplifting score, Margarita With A Straw emerged as the final winner. McCleary's win will no doubt provide immense validation of his status in the Indian music industry.
India also received nominations in six other categories, but sadly missed out on all of them.
Haider (2014) was up for Best Film, Best Director, Best Supporting Actress and Best Production Designer.
The Bollywood adaptation of Shakespeare's Hamlet was a big winner at the 62nd National Film Awards, but failed to repeat success in Macau.
Kalki Koechlin in Margarita With A Straw competed for Best Actress and Chaitanya Tamhane joined the race for Best Screenwriter for Court (2014). But they lost to Bae Doo-na from Korea and Diao Yinan from China.
India has fared better in previous years, when Irrfan Khan won Best Actor for The Lunchbox (2013) and Nawazuddin Siddiqui took home Best Supporting Actor for Talaash (2012).
Nevertheless, it is promising to see Indian cinematic achievement being recognised and rewarded in one of the biggest film awards in Asia.
Directed by Shonali Bose and starring Kalki Koechlin, Revathi and Sayani Gupta, Margarita With A Straw tells the story of Laila, who suffers from cerebral palsy and heads to New York in search of love and life.
Check out the trailer here: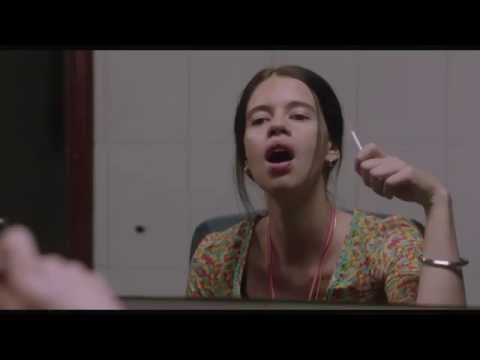 Aamir Khan absolutely adored the film, saying:
"When I saw the film I was just floored with it. This film will make you think, make you happy, cry and at the end it will leave you in a celebratory mood."
The film has already been presented around the world at Sundance Film Festival, BFI London Film Festival and Busan International Film Festival. It will also open the 15th New York Indian Film Festival in Manhattan on May 4 – 9, 2015.
Here is the full list of winners at the 9th Asian Film Awards:
BEST FILM
Blind Massage
BEST DIRECTOR
Ann Hui ~ The Golden Era
BEST ACTOR
Liao Fan ~ Black Coal, Thin Ice
BEST ACTRESS
Bae Doo-na ~ A Girl At My Door
BEST NEWCOMER
Zhang Huiwen ~ Coming Home
BEST SUPPORTING ACTOR
Wang Zhiwen ~ The Golden Era
BEST SUPPORTING ACTRESS
Ikewaki Chizuru ~ The Light Shines Only There
BEST SCREENWRITER
Diao Yinan ~ Black Coal, Thin Ice
BEST CINEMATOGRAPHER
Zeng Jian ~ Blind Massage
BEST PRODUCTION DESIGNER
Liu Qing ~ Gone With The Bullets
BEST EDITOR
Gareth Evans ~ The Raid 2: Berandal
BEST COMPOSER
Mikey McCleary ~ Margarita, With A Straw
BEST VISUAL EFFECTS
Rick Sander, Christoph Zollinger ~ Gone With The Bullets
BEST COSTUME DESIGNER
William Chang Suk Ping ~ Gone With The Bullets
EXCELLENCE IN ASIAN CINEMA AWARD
Nakatani Miki
LIFETIME ACHIEVEMENT AWARD
Im Kwon-taek
DESIblitz congratulates Mikey McCleary and the rest of the film crew for their success!