"Amy was a once-in-a-generation talent who captured everyone's attention."
The award-winning team of the Formula One documentary Senna (2010) are back with the moving story of the late British singer, Amy Winehouse.
British Asian filmmaker Asif Kapadia is all ready to showcase the documentation of Amy's rollercoaster life.
The self-titled documentary, AMY (2015) charts the chronological events of the singer's life from childhood to her demise in 2011 due to alcohol poisoning.
A celebrated British singer, during her short but talented career, Amy touched on a variety of genres including soul, jazz, rhythm and blues, and reggae. Her passing was a shock to many of her fans and peers.
The sentimental film will also feature interviews with Amy's family and friends, including her ex-husband Blake Fielder-Civil.
Always having a good eye for emotional and deep stories, Asif spoke about why he felt the 27-year-old singer's life deserved to be documented.
The director said: "Amy was a once-in-a-generation talent who captured everyone's attention. She wrote and sung from the heart and everyone fell under her spell.
"But tragically, Amy seemed to fall apart under the relentless media attention, her troubled relationships, her global success and precarious lifestyle."
Audiences can expect an in-depth insight into the Amy's life, including her battle with depression, bulimia and drug and alcohol addiction. The short 1 minute and 29 second teaser trailer released on April 2, 2015.
The snippet shows an interview of the singer talking about how she wouldn't be able to handle the fame by stating:
"I don't think I'm going to be at all famous. I don't think I could handle it. I would probably go mad; do you know what I mean? I would go mad."
Fans of the late singer can expect the documentary to touch upon the singer's relationship with fame, mental illness and her love for music: "I'm not trying to be a star or anything other than a musician."
Universal boss added: "About two years ago we decided to make a movie about her — her career and her life.
"It's a very complicated and tender movie. It tackles lots of things about family and media, fame, addiction, but most importantly, it captures the very heart of what she was about, which is an amazing person and a true musical genius."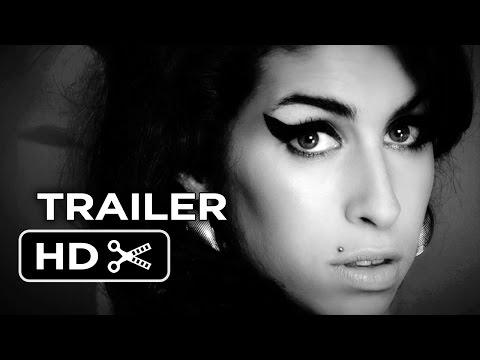 Hailing from an Indian descent, director Asif Kapadia has proudly become one of the most renowned names in the British filmmaking industry.
He has acquired an innumerable amount of awards including a BAFTA for 'Best Documentary' and 'Best Editing' for his 2010 documentary, Senna.
Starting his career in early 1994 with Indian Tales, Kapadia has been a filmmaker who has always experimented with new concepts, be it related to his own cultural roots or stories that he believes need to be told to the world.
Like any other Asif Kapadia documentary, AMY has also been gaining a lot of attention.
With Amy Winehouse's passing still fresh in the minds of her fans, the documentary will give a chance for audiences to understand the singer and her life better.
The feature documentary AMY will release from July 3, 2015.