"Our aim and mission was really to try and tell the truth about her."
British Indian director Asif Kapadia has won a BAFTA for his documentary of the late singer Amy Winehouse.
AMY pays tribute to the late British singer, who died aged 27 in 2011 following her battle with drugs and alcohol.
The stunning documentary relives the special moments of her life, using archived footage and interviews with Amy, her family and friends.
It has fought off steep competition from Cartel Land, He Named Me Malala, Listen To Me Marlon and Sherpa.
Giving his acceptance speech at London's Royal Opera House on February 14, 2016, Asif said:
"We really fell in love with her when making the film and our aim and mission was really to try and tell the truth about her.
"To show the world what an amazing person she was, how intelligent, how witty, how beautiful she was, before it all kind of got out of control and went a bit crazy."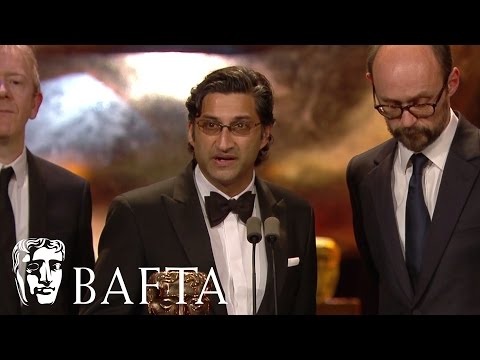 AMY is the British Indian filmmaker's third trophy at the British Academy Film Awards.
He won Best Documentary in 2012 for the Formula One film, Senna, and Best British Film in 2003 with The Warrior, starring Irrfan Khan.
Following his success with AMY at home, Asif also bagged a Grammy award in Los Angeles for Best Music Film on February 15, 2016.
Amazing! Thank you @TheGRAMMYs #AMY wins Best Music Film @AmyFilmUK @amywinehouse @AmyTheMovie @A24

— asifkapadia (@asifkapadia) February 15, 2016
This is Amy's second posthumous Grammy and seventh in total, after sweeping the prestigious music award in 2008 with her album, Back to Black.
The 44-year-old Hackney director aims to continue his success, hoping to make it a clean sweep at the Oscars on February 28, 2016. AMY will be vying for Best Documentary Feature.
Asif also reveals he is working on a new documentary about Argentine football legend, Diego Maradona.
AMY premiered at the Cannes Film Festival in 2015. It triumphed in box offices after its worldwide release in the summer, despite the singer's father hitting out at the filmmakers:
"There are so many great things in Amy's life that were missed in that film. It was a great opportunity that Asif Kapadia had and he didn't grab it."
Asif responds: "I made the film as honestly as I could considering the research and the footage I've seen.
"It is an honest representation of what was going on. In the end it was all about Amy."
The 2016 BAFTA saw The Revenant and Mad Max: Fury Road walk away as the big winners, with four awards each.
But with Leonardo DiCaprio-starrer winning the major categories including Best Film and Best Actor, the makers of the gruelling yet fascinating drama film will hope for more success at the award season.
Here is the full list of BAFTA 2016 winners:
Best Film ~ The Revenant
Best Director ~ Alejandro González Iñárritu, The Revenant
Best Actor ~ Leonardo DiCaprio, The Revenant
Best Actress ~ Brie Larson, Room
Best Supporting Actor ~ Mark Rylance, Bridge of Spies
Best Supporting Actress ~ Kate Winslet, Steve Jobs
Best Adapted Screenplay ~ The Big Short
Best Animated Film ~ Inside Out
Best British Short Animation ~ Edmond
Best British Short Film ~ Operator
Best Cinematography ~ The Revenant
Best Costume Design ~ Mad Max: Fury Road
Best Documentary ~ AMY
EE Rising Star ~ John Boyega
Best Editing ~ Mad Max: Fury Road
Best Film not in the English Language ~ Wild Tales
Best Make-Up and Hair ~ Mad Max: Fury Road
Best Original Music ~ The Hateful Eight 
Best Original Screenplay ~ Spotlight
Outstanding British Film ~ Brooklyn
Outstanding Debut by a British Writer, Director or Producer ~ The Theeb by Rupert Lloyd
Best Production Design ~ Mad Max: Fury Road
Best Sound ~ The Revenant
Best Special Visual Effects: Star Wars: The Force Awakens
DESIblitz congratulates all the winners and wishes Asif Kapadia good luck at the Oscars 2016!