"I visited the hotel next morning at around 9 a.m. and had a breakfast with him [Shami]"
The woman to have allegedly had an affair with Indian cricketer Mohammed Shami, Alishba, has finally come forward and admitted meeting the cricketer.
Alishba, a Pakistani model, says she met him in Dubai when he was on his return from South Africa and that she has been in contact with him since the ICC Champions Trophy final when India defeated Pakistan.
In her interview with ABP News, Alishba said:
"Yes, I met him."
"I am a frequent flyer to Dubai because my sister stays in Sharjah. As a person, I really like Shami. As any fan that has idolised a celebrity, they always dream of meeting their idol. I had the desire to meet him [Shami] like any other fan would want to, which I don't think is a big deal.
"I respect him a lot as a person and we just became good friends…I came to know that he [Shami] was flying back home from South Africa via Dubai co-incidentally I was also travelling there going to my sisters' place.
"I am one of his followers, which is how I became Shami's friend. Just like he has lakhs of followers, I am one among those normal fans. I have sent him messages…
"I visited the hotel next morning at around 8-9 a.m. and had a breakfast with him [Shami]."
"I stayed with him for maximum an hour. We had breakfast and chatted. I then returned to my sister's house."
Alishba went on to say that she is willing to clear Shami of any of the allegations against him:
"For the allegations against Shami, to clear them, I am fully willing to come wherever you call me."
"I do not know him personally and there is nothing shared between us."
Watch Alishba's full interview: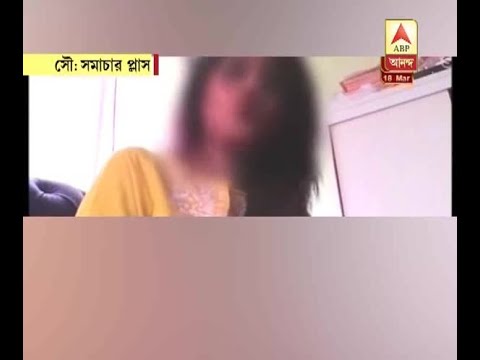 Shami's wife Hasin Jahan is the one that alleged the involvement of this woman with her husband. She said:
"Alishba is neither a fan nor a friend of Shami … would any woman of good moral character check into a hotel with a married man, go to his room and share his bed? She came with plans to destroy my family life."
Hasin also claims that Alishba is involved with match-fixing and exchanged money with Shami in Dubai, saying:
"Alishba is a Pakistani citizen and Shami claimed that she gave him money. I have never been told by Shami for what purpose that money was given. I don't know but if he can fraud me he can fraud the country too."
Alishba denies any involvement in money exchanges between her and Shami, and any knowledge of the third-party, Mohammad Bhai, who is from the UK. Alishba said talking about this accusation:
"I personally don't know Mohammed Bhai and have nothing to do with him and there was no involvement of money transaction between us."
"The person [Shami] who does not even lie to anyone, how he can be disloyal to his country."
She even stated that Shami had just flippantly responded to the insecurity and jealous nature of his wife that he had just exchanged some money.
The whole story started when Hasin went onto social media to accuse Shami of affairs and torturing her.
Shami's wife has given a confession to a magistrate which bounds her by law now. So, whatever she says in her statement can be even used as evidence against her if it is not true.
Her lawyer, Zakir Hussain, said:
"She gave the confidential statement to a judicial magistrate. But since it is confidential, I cannot comment on it."
In addition, four officials from the anti-corruption unit of the Board of Control for Cricket in India (BCCI) quizzed to Hasin for three hours regarding the match-fixing allegations she has made against Shami.
Mohammed Shami is still denying the charges and is now blaming a 'third party' as a conspirator for the allegations being made against him by his wife. He told News18 that this is not the doing of his wife but someone else who is involved. He said:
"I still say that this is not the deed of Hasin. This is certainly a plan of a third party, maybe the happiness of my family is intolerable, maybe because of the greed of money."
"As regards match-fixing, the perpetrators evade, there was no fault in my mind, nor is and neither will it be.
"I appeal to the people, to the BCCI, to the anti-corruption [department] that I am with them in this investigation… I have not committed any wrong."
This story of husband and wife continues to unfold with Shami's wife now making formal legal confessions and statements, a mystery woman coming forward and telling her story, and the ongoing denial by Shami of any wrongdoing. It remains to be seen how this public spat will conclude.