A night of madness and magic is bought to a witty end.
Known as the greatest English poet and playwright William Shakespeare's work has inspired many films worldwide including Bollywood movies.
Regarded as the world's greatest dramatist, Shakespeare's plays typically span over three genres. These include comedy, tragedy and history.
In fact, his comedy plays usually incorporate romance and are sometimes referred to as romantic comedies.
Some of his greatest plays are Romeo and Juliet (1595-97), The Tragedy of Hamlet (1609), The Tragedy of Othello (1565) and A Midsummer Night's Dream (1595/96) to name a few.
Shakespeare's plays consist of emotion, drama and passion which continue to resonate with audiences till date.
As a result of this, Bollywood has drawn inspiration from Shakespeare's finest work and has adapted it for a Desi audience.
We explore seven Bollywood films which have been inspired by the work of the greatest writer in the English language – William Shakespeare.
Maqbool
Vishal Bhardwaj's 2003 drama film, Maqbool is an adaptation of Shakespeare's renowned play, Macbeth (1606).
The tragedy play, Macbeth (1606) revolves around the brave Scottish soldier Macbeth who receives a prophecy from the Witches that he will become King of Scotland.
His overriding ambition, greed and his domineering wife Lady Macbeth spur him to murder King Duncan.
Despite seizing the throne, Macbeth is consumed with guilt and paranoia which leads to his ultimate downfall.
Similarly, the plot of the film is based on the events and characterisation of Macbeth.
Maqbool (2003) boasts a stellar cast including the late Irrfan Khan, Tabu, Pankaj Kapur and Masumeh Makhija.
Maqbool (Irrfan Khan) is don Jahangir Khan's (Pankaj Kapur) henchman. He falls in love with Nimmi (Tabu) who is the don's mistress.
Maqbool's ambition is encouraged by two corrupt policemen who predict that he will take over from Jahangir Khan.
Further spurred by the actions of Nimmi (Tabu), Maqbool (Irrfan Khan) is persuaded to murder Khan.
However, the pair is consumed with guilt and the blood on their hands lead to their ultimate demise.
The parallel between Macbeth (1606) and Maqbool (2003) is certainly evident.
Although the film was not received well at the box office, director Vishal Bhardwaj gained international acclaim.
Watch the Maqbool Trailer here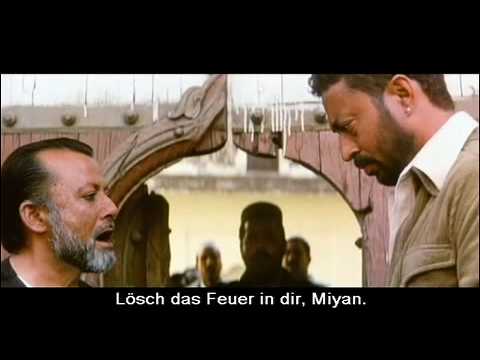 Omkara
Adapted from Shakespeare's The Tragedy of Othello (1565), director Vishal Bhardwaj's bought Omkara (2006) to the big screen.
The Tragedy of Othello (1565) encapsulates the essence of love, jealousy and betrayal which leads to ultimate tragedy.
The play follows a general of the Venetian state, Othello who has secretly married the daughter of Senator Brabantio, Desdemona in secret.
Havoc strikes when a lower-ranking officer, Iago who resents Othello, plans to ruin his life.
Seeking the help of Rodrigo, a disappointed suitor of Desdemona, Iago informs Brabantio of his daughter's elopement.
After discovering his daughter has married Othello of her own accord, Brabantio disowns his daughter.
Othello is summoned to duty and must travel to Cyprus to prevent a Turkish invasion.
However, Iago plants suspicion in Othello's mind that his wife has been unfaithful to him with Cassio (his lieutenant).
Othello's suspicion grows which causes the destruction of his relationship.
Consumed with jealousy, he murders his wife and eventually himself after finding out the truth from Iago's wife Emilia.
Taking inspiration from Shakespeare's Othello (1565), Omkara (2006) captures the essence of love and betrayal.
The film stars Ajay Devgn, Kareena Kapoor Khan and Saif Ali Khan in lead roles.
Vivek Oberoi, Konkona Sen Sharma and Bipasha Basu play supporting roles.
Set in Meerut, Omkara (2006) follows the story of Omkara Shukla (Ajay Devgn), a political enforcer who marries Dolly (Kareena) against her father's will.
After Omkara wins the election, Langda (Saif) dreams of becoming his successor.
However, his dreams are shattered when Omkara appoints Kesu (Vivek Oberoi) as his successor.
Overcome with vengeance, Langda incites suspicion in Omkara's mind about his wife's relationship with Kesu.
Stricken with grief and jealousy, Omkara smothers Dolly to death while Langda shoots Kesu.
Indu (Konkona) owns up to her part in her husband Langda's scheme. She kills her husband while Omkara commits suicide.
Omkara (2006) was well-received by audiences. The film won a host of accolades at the 2007 Filmfare Awards. These include:
Best Production Design
Best Costume Design
Best performance in a Negative Role (Saif Ali Khan)
Critics Award for Best Actress (Kareena Kapoor Khan)
Best Supporting Actress (Konkona Sen Sharma)
Special Jury Recognition (Deepak Dobriyal)
Best Female Playback Singer (Sunidhi Chauhan for 'Beedi')
Best Choreography (Ganesh Acharya for 'Bedi)
Best Sound Design
Watch the Omkara Trailer here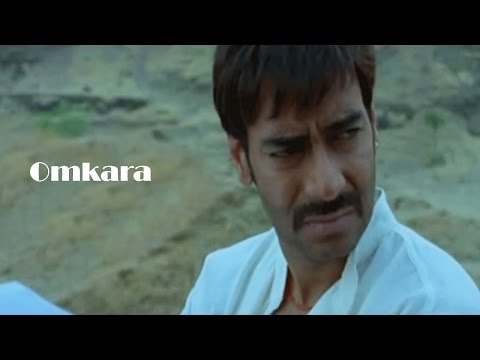 Haider
Another Shakespearean inspired film by director Vishal Bhardwaj is 2014 crime-drama, Haider. The film is a modern-day adaptation of Hamlet.
Known as Shakespeare's longest play, Hamlet is believed to have been written between 1599 and 1601. It was first performed in 1609.
In the play, Hamlet is haunted by his father's ghost, the King of Denmark to avenge his murder. He instructs a young Hamlet to kill the new king, Hamlet's uncle.
Feigning insanity, Hamlet contemplates life and death while seeking revenge for his father's death.
Meanwhile, his uncle who fears for his life plots Hamlet's death.
Haider (2014) is set during the Kashmir conflicts of 1995. The film features Shahid Kapoor, Tabu, Shraddha Kapoor and Kay Kay Memon.
A young poet and university student, Haider (Shahid Kapoor), returns to Kashmir after the disappearance of his father.
Haider is on a quest to seek answers concerning his father's disappearance. However, the young poet gets roped into the political turmoil of the state.
Haider begins to lose his mental stability and questions of what is right or wrong.
Eventually, Haider seeks revenge against his uncle for the death of his father.
Haider (2014) marks Bhardwaj's Shakespearean trilogy after Maqbool (2003) and Omkara (2006).
Upon release, the film garnered wide critical appeal and was a success at the box office.
In fact, the film was the first Indian film to win the People's Choice Award at the Rome Film Festival.
Haider (2014) also won five National Film Awards. These include:
Best Costume Design
Best Choreography
Best Music Direction
Best Male Playback Singer
Best Dialogue
Watch the Haider Trailer here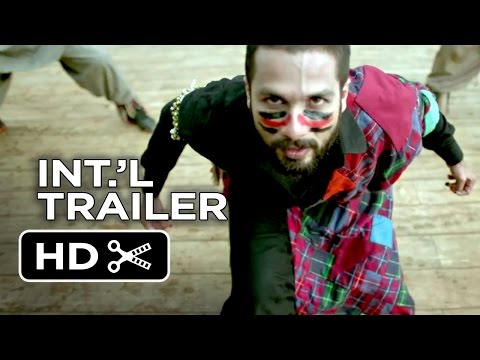 Qayamat Se Qayamat Tak
Known as one of Shakespeare's finest plays of all time, Romeo and Juliet (1595-97) has inspired many films over time.
The 1988 Bollywood film, Qayamat Se Qayamat Tak (QSQT) is no exception.
Directed by Mansoor Khan and written and produced by Nasir Hussain, QSQT (1988) features Aamir Khan and Juhi Chawla in the lead roles.
The film was a modern-day adaptation of Romeo and Juliet (1595-97) which was a major milestone in Bollywood cinema in the 90s.
Shakespeare's Romeo and Juliet (1595-97) revolves around two star-crossed lovers who cannot be together because of their feuding families.
Despite getting married in secret, their fate is doomed and Romeo and Juliet eventually die due to unfortunate circumstances.
Similarly, in QSQT (1988) Raj (Aamir Khan) falls in love with Rashmi (Juhi Chawla), however, the pair belong to two feuding families.
Due to their families' enmity, the couple decides to elope and dream of a happy life together.
Like Romeo and Juliet, Raj and Rashmi both die. However, in QSQT (1988) Rashmi is shot and Raj commits suicide by stabbing himself with a dagger.
Despite not being able to live together in unity and love, the lovers choose death to continue their undying love.
Goliyon Ki Raasleela Ram-Leela
Up next, we have another Bollywood film which was inspired by William Shakespeare's Romeo and Juliet (1595-97).
The 2013 romantic-tragedy film, Goliyon Ki Raasleela Ram-Leela draws on inspiration from the movie adaptation of Leonardo DiCaprio's modern-day Romeo and Juliet (1996).
Like the Hollywood film, Ram-Leela (2013) is based on gang-like feuding families.
Ranveer Singh takes on the role of Ram while Deepika Padukone plays his love interest, Leela.
The pair belong to families who despise each other because of a past feud. Essentially, their enmity wreaks havoc on Ram and Leela's love.
Despite eloping together, the couple is torn apart by the cunning plans of their respective families.
Eventually, they find their way back to each other. Yet, their love is, once again, overshadowed by the deep-rooted enmity of their families.
Unfortunately, Ram and Leela are not aware that their clans are ending their bitterness and hatred.
The doomed lovers decide to shoot one another as they realise they are each other's soulmates.
While peace has been made between the two clans, they must cremate the bodies of Ram and Leela.
The film was applauded by audiences who were gripped by the performances by Ranveer Singh and Deepika Padukone as well as the cinematography.
However, elements of violence drew criticism. Nevertheless, Ram-Leela (2013) was one of the highest-grossing films in 2013.
The film went on to win three awards at the 2013 Filmfare Awards including Best Actress for Deepika Padukone.
Ram-Leela (2013) also won two accolades at the International Indian Film Academy Awards including the Best Film Award.
Watch the Ram-Leela Trailer here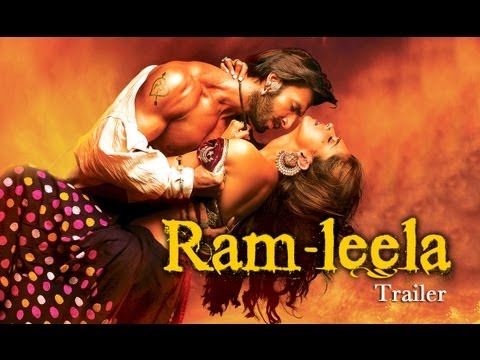 Ishaqzaade
Habib Faisal's Ishaqzaade (2012) takes the audience on a journey of forbidden love. If this storyline sounds familiar, we can tell you why.
The Arjun Kapoor and Parineeti Chopra starrer is based on Shakespeare's Romeo and Juliet (1595-97).
Feuding families, violence and forbidden love are at the centre of Ishaqzaade (2012).
In this instance, the two rival families are politically adverse – the Chauhans and the Qureshis.
Their mutual hatred goes back generations and once again it is the root cause behind Parma (Arjun Kapoor) and Zoya (Parineeti Chopra) uniting.
However, there is a twist in the plot. Local thug Parma and hot-tempered Zoya initially clash.
However, the pair eventually fall in love and secretly get married and consummate their marriage.
This is where the twist comes into play. Parma reveals that he tricked Zoya into thinking he is in love with her. In fact, their marriage was fake.
The sham marriage was carried out to humiliate her family.
Riled with anger Zoya goes to kill Parma, however, his mother calms her down.
She instructs her son to honour his marriage vows. This sets the couple to find love again.
Despite love giving them a second chance, their respective families are against their marital union.
Eventually, after a series of event, the couple decides to shoot each other.
At the end of the film, a message appears which states that thousands of lovers are killed each year because they fall in love out of their religion and/or caste.
Ishaqzaade (2012) was a box office success and was applauded by critics.
The film won many accolades from various award shows. These include the Filmfare Awards, Star Screen Awards and Stardust Awards to name a few.
Watch the Ishaqzaade Trailer here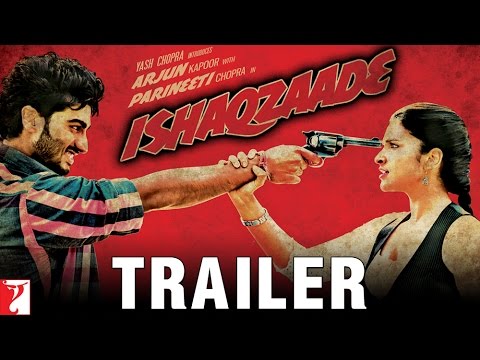 10ml Love
10ml Love (2010) is a contemporary adaptation of William Shakespeare's comedy play, A Midsummer Night's Dream (1595/96).
The popular play is widely performed across the globe as it is one of Shakespeare's most popular works for the stage.
A Midsummer Night's Dream (1595/96) includes six subplots which revolve around the marriage of Theseus, Duke of Athens and Hippolyta, Queen of the Amazons.
One subplot follows the daughter Athenian nobleman Egeus, Hermia and two young men, Lysander and Demetrius.
Despite her father's wishes and Demetrius' love and desire to marry Hermia, she loves Lysander.
The pair plan to elope and a series of events follow which involve a love potion gone wrong.
Another subplot revolves around six amateur actors who must act out the play, Pyramus and Thisbe which they are intending to perform at Theseus' wedding.
Likewise, 10ml Love (2010) also incorporates a love triangle and the use of a love potion.
Neil (Purab Kohli) and Mini (Koel Purie) are friends with benefits. While Mini loves Neil he is in love with his bride-to-be Shweta (Tara Sharma).
However, Shweta loves Peter (Neil Bhoopalam) and wishes to elope with him.
A night of madness and magic is bought to a witty end. The romantic-comedy film is certainly a light-hearted watch with memorable scenes.
Watch the 10 ml Love Trailer here
William Shakespeare's influence in Bollywood is certainly evident in these films. His talent continues to be remembered for centuries.
Other honourable mentions include Issaq (2013) and Ek Duje Ke Liye (1981) based on Romeo and Juliet (1957) and Angoor (1982) inspired by The Comedy of Errors (1594).