"Some rise by sin, others by virtue fall"
Pakistani actors Sanam Saeed and Sajid Hasan take the helm in Rahm, a Lahori adaptation of William Shakespeare's play, Measure for Measure.
Directed by Ahmed Jamal and written and produced by Mahmood Jamal, Rahm is a British/Pakistani production.
Part of the resurgence of Pakistani cinema, the film is a Sufi-inspired tale that hopes to cross cultural boundaries.
Set in Pakistan's Lahore at an "imaginary time", Rahm, meaning mercy, follows a kindly governor (played by Sajid Hasan) who leaves his office for health reasons.
He is replaced by a corrupt deputy, Qazi Ahad (played by Sunil Shankar) whose motive is to bring stricter laws in the land.
One of his first acts as governor is to arrest the young Qasim Mian for the crime of fornication. He is arrested in public and put into chains after getting his fiancée pregnant. However, Qasim pleads innocence, and calls on his sister, Sameena (played by Sanam Saeed), for help.
When Sameena visits the new governor he initially refuses to free Qasim, wanting to make an example of him to the rest of Lahore. However, enraptured by her beauty, he agrees to release Qasim from his death sentence on the condition that Sameena dishonours herself.
Sameena is horrified when her own brother asks her to give into Ahad's demands and she is torn between preserving her own honour and saving her brother's life.
The famous line, "Some rise by sin, others by virtue fall", is the underlying message of this Shakespearean tale of corruption and justice.
Rahm presents a breathtaking backdrop of Pakistan.
The film is shot on location in the narrow streets of the walled city of Lahore, adding a historical beauty and significance to the 400-year-old tale.
The musical soundtrack also features the likes of the Sami Brothers with songs by Reshma and Noor Jehan.
Watch the trailer for Rahm here: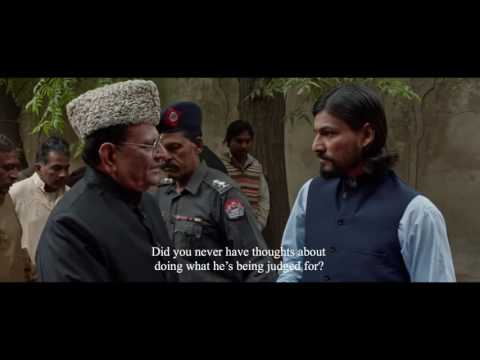 The film is currently being screened across London at Cineworld Feltham, Cineworld Ilford, Cineworld Wembley, Cineworld, Wood Green as well as Glasgow's Cineworld Silverburn.
More screenings of Rahm will take place from 24th March 2017 onwards in Manchester, Leicester, Leeds, Brentford, Ipswich and Birmingham.
For dates, times and to book tickets, please visit the Rahm website here.