She is someone who you'll wait to watch on the screen
DESIblitz explores the career of five of the youngest actresses of Bollywood, the world's largest by the number of films produced.
Bollywood, originally known as Bombay Cinema, makes up most of South India's film production, representing 43% of Indian net box-office revenue.
The Indian cinema's most popular genre is the mix of comedy, drama, romance and action, also known as "the masala film", alongside musical films.
In the largest film industry of the world, there numerous diverse actors and actresses which lead to an increase in the popularity of Bollywood.
The following five are the youngest actresses of Bollywood who debuted at a very early age.
Sara Ali Khan (12/08/1995) Age: 25 
Sara Ali Khan is an Indian actress, born on the August 12, 1995 and aged 25 (as of 2020).
The actress is the daughter of renowned actress Amrita Singh and actor Saif Ali Khan. Amrita rose to popularity in the 1980s with films like Betaab (1983) and Mard (1985).
However, in the early 1900s, she took a break from acting before returning to the big screen in 2002. Since then, she has starred in supporting roles in films like 2 States (2014).
While Sara's father Saif Ali Khan, who is the son of actress Sharmila Tagore and cricketer Mansoor Ali Khan Pataudi, initially struggled in his early days in acting. He achieved success with films like Yeh Dillagi (1994) and Main Khiladi Tu Anari (1994).
It was not until 2004 when Saif established himself as a leading actor in the film, Hum Tum. Since then, the actor has continued to entertain audiences.
Khan was inspired by actress Aishwarya Rai to begin a career in films and also by her stepmother Kareena Kapoor. She said: "I would like to imbibe her professionalism in me."
However, during her teens, she was diagnosed with polycystic ovary syndrome which led her to gain considerable weight. She did not give up and started weight training after her early graduation.
Khan began her career as an actress at the age of 23, with her debut in the Bollywood romantic disaster film, Kerdarnath (2018), where her performance was reviewed by the Mumbai Mirror. They wrote:
"When her Mukku is angry, hopeful, desperate or coltish, she often conveys it through her eyes alone — giving us a taste of the diverse faces she can throw on."
Since then, she has appeared in an array of movies. These include the action film Simmba (2018), which became the third highest-grossing Bollywood film of 2018 and the romantic drama Love Aaj Kal (2020).
Her splendid work as a debutant actress led to an increase in her popularity. In fact, numerous important newspapers and web magazines in India have written about her performance.
Times of India decided to comment about her performance in the action movie Simmba. It read:
"[Khan had] precious little to do besides looking breathtakingly beautiful."
Times of India suggests that, although not all of the movies received incredible ratings and reviews, many believed that she acted brilliantly and represented her characters adequately.
Khan will star in the upcoming comedy film Coolie No. 1 on Christmas Day 2020, postponed due to the Covid-19 pandemic. She will also feature in the romantic drama Atrangi Re in 2021.
Additionally, Sara Ali Khan was awarded the Filmfare Award for Best Female Debut and has appeared in the 2019 Celebrity 100 of Forbes India.
Watch Sara Ali Khan in 'Qaafirana' from Kedarnath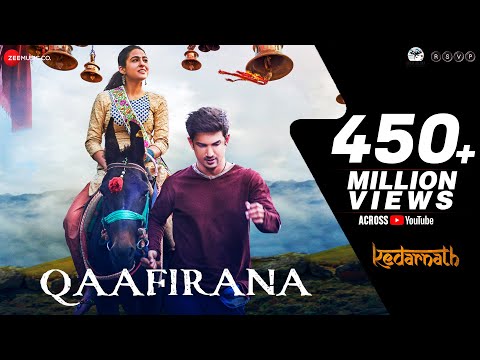 Tara Sutaria (19/11/1995) Age: 25
Tara Sutaria is an Indian actress, born on the November 19, 1995 and aged 25 (as of 2020).
Sutaria has been a professional singer since she was 7 years old. She recorded music in India and abroad for movies and personal work. She also performed solo concerts in metropolises like London, Tokyo and Mumbai.
She started her career as an actress at the age of 15, in Disney India's show Big Bada Boom (2010).
Her role as an actress has been recognised in The Suite Life of Karan & Kabir (2012) and the eastern version of "Hey, Jessie!" Oye Jassie (2013).
On the reviews of the Indian remake, Oya Jassie, a user named Arnik Shah commented a positive review about Sutaria's leading role. He said:
"Funny, dramatic but with a lot of love. Tara Sutaria has worked awesome as well as everyone else."
However, Sutaria recently gained much more popularity with Bollywood's action-drama movie Marjaavaan (2019) and her Bollywood debut, romantic comedy movie Student of the Year 2 (2019).
The film Student of the Year 2 has been viewed all around India and is the sequel of Student of the Year (2012).
With her participation in the movie, where she played Mridula Chawla, Tara Sutaria won the Zee Cine Award for Best Female Debut in 2020.
Watch the Marjaavaan Trailer Here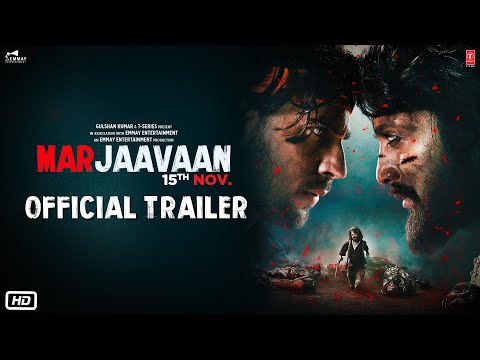 Janhvi Kapoor (06/03/1997) Age: 23
Janhvi Kapoor is an Indian actress, born on the March 6, 1997 and aged 23 (as of 2020).
The actress is the daughter of Indian film producer Boney Kapoor and the late actress, Sridevi.
The late actress is one of the finest talents to grace the big screen in Indian cinema. She has starred in approximately 300 throughout her film career.
These include Mr. India (1987), Judaai (1997), Chandini (1989), English Vinglish (2012) and Mom (2017) to name a few.
Janhvi's father Boney Kapoor has produced some of the biggest Bollywood films like Judaai (1997), Wanted (2009) and many more.
It appears Janhvi Kapoor is following in the footsteps of her mother. Janhvi debuted at the age of 21, in Bollywood's romantic drama movie Dhadak (2018).
Later on, she starred in the Netflix biological drama movie Gunjan Saxena: The Kargil Girl (2020) and Netflix horror movie Ghost Stories (2020).
Kapoor attracted the attention of numerous newspapers and web magazine in India, due to her young age and brilliant performances.
The Week wrote an article about the drama Gunjan Saxena, where they evaluated the cast. They commented about Kapoor, writing:
"Jahnvi as Gunjan in her sophomore feature (punctuated by a strong performance in the short film anthology Ghost Stories) after Dhadak, has a strong presence.
"The film shines with her delicate performance."
As The Week wrote, with the film Dhadak and the delicate role she played, Janhvi Kapoor won the Zee Cine for Best Female Debut in 2019.
Finally, Kapoor will play in the comedy horror Roohi Afzana, she will star in Dostana 2 and feature in movie Takth.
Watch the Trailer of Gunjan Saxena Here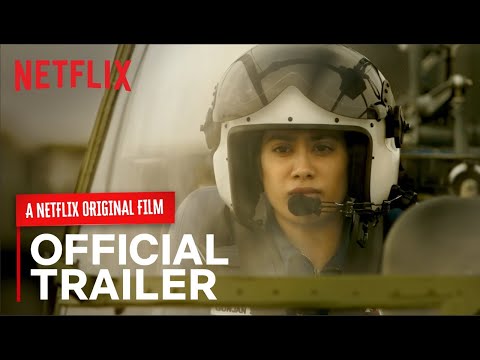 Ananya Panday (30/10/1998) Age: 22
Ananya Panday is an Indian actress, born on the October 30, 1998 and aged 22 (as of 2020).
The young talent is the daughter of Bollywood actor Suyash Panday better known as Chunky Panday and Bhavana Panday.
Chunky Panday, who is known for his comedic performance, has appeared in 88 films in a career spanning more than three decades.
In fact, the actor's most successful films were in the period 1987 to 1994. These include Tezaab (1988), Aag Hi Aag (1987), Khatron Ke Khiladi (1988) and many more.
Ananya debuted as an actress in 2019, when she was 21, in the Bollywood romantic drama movie Student of the Year 2. She then went on to star in the romantic comedy film, Pati Patni Aur Woh (2019).
On the reviews of the controversial Student of the Year 2, a user called Niraj Bagri commented and complimented debutant Panday for her performance. He wrote:
"Ananya Panday has the freshness, spark and chutzpah befitting to a newcomer."
Similarly, another user called Nandani Mishra wrote:
"Ananya Pandey has rock in her debut, [I] love her acting attitude and style. She is someone who you'll wait to watch on the screen."
Ananya Panday immediately attracted the attention of people all around India because of her beauty and incredible talented way of representing her character in the roles given.
In 2020, she appeared in the action movie Khaali Peeli, and she is set to appear in Shakun Batra's 2021 romantic drama, which stars Deepika Padukone.
Ananya won both the Filmfare Award for the Best Female Debut and the Zine Cine Award for Best Female Debut.
Watch Ananya Panday in 'Tehas Nehas' from Khaali Peeli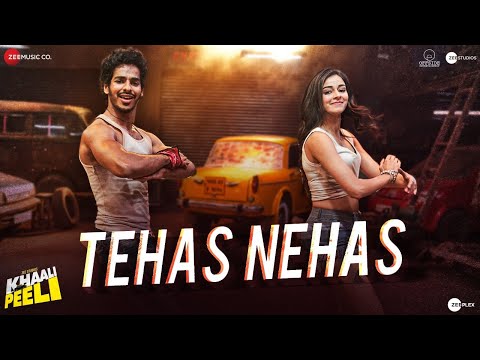 Zaira Wasim (23/10/2000) Age: 20
Zaira Wasim is a former Indian actress, born on the October 23, 2000 and aged 20 (as of 2020).
She debuted at the age of 16, in the biographical sports movie Dangal (2016), which became the highest-grossing Indian film ever made.
Wasim also starred in the musical drama Secret Superstar (2017) and her last appearance was in the biographical comedy-drama The Sky is Pink (2019).
She decided to leave acting because her acting career and her religious beliefs were in opposition.
The Hindustan Times wrote a movie review for The Sky is Pink, Wasim's last film. They wrote:
"Zaira Wasim is truly a gem. The Dangal and Secret Superstar actor has multiple layers to her character, and she pulls them all off with ease, giving you no reason to complain.
"The fact that The Sky is Pink is Zaira's last Bollywood outing for she has quit acting, it's definitely a loss."
In fact, Zaira Wasim was nominated in multiple awards and won a Filmfare Award and the National Film Award.
In addition, in 2017, President Ram Nath Kovind honoured her with the National Child Award for Exceptional Achievement.
Watch Zaira Wasim in Meri Pyaari Ammi from Secret Superstar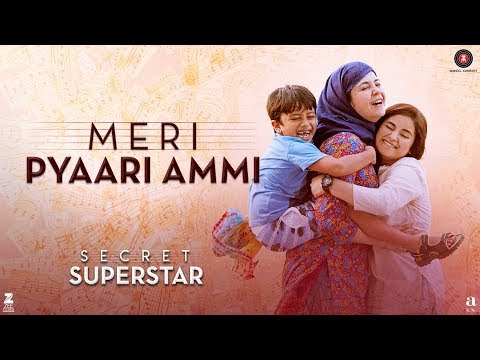 It can be said that these young girls have helped to improve the quality of Bollywood movies, and rendered their films worthy to be watched.
Their increasing popularity will give them the opportunity to become the most successful actresses which have debuted from incredibly young ages.
People all around India are waiting with impatience for the future films of these youngest Bollywood actresses.