"There used to be a taboo about sex and erotica which has definitely died down."
An explicitly erotic tale of BDSM and female submission, the inescapable hype of Fifty Shades of Grey has engulfed the globe.
Following the sexual endeavours of Christian Grey and Anastasia Steele, the immense popularity of the first book by E.L. James in 2011 was picked up by Focus Features Production to be adapted for the big screen.
Releasing in cinemas on February 13, 2015, the film coincides with the most romantic day of the year, Valentine's Day.
But how many British Asians will be passing on their weekly Bollywood fix to watch it? Does the Fifty Shades trilogy appeal to Desi audiences?
Single mother, Nisha, believes it does: "Yes, Asians will watch it. I know a few Asians going to watch it," she tells DESIblitz.
Bambi Kaur from Birmingham also agrees: "British Asians will watch the film because a lot of my friends are going. I think it's a nice thing to do on Valentine's Day."
Since its release, the Fifty Shades book trilogy broke many literary records. The 3-part series sold over 100 million copies around the world and has been translated into 52 languages.
The books sparked controversy even in Western media, as critics debated whether it promoted an 'appropriate' kind of sexual pleasure.
With the BDSM largely misunderstood, it is easy to pass off the novels as anti-feminist and male-dominant fantasy. But many fans of the books believe just the opposite – that it actually celebrates female power and love.
The popularity and continual buzz surrounding the series has forced the taboo of sex and erotica into the open, encouraging people to talk about it. And it is not just non-Asians who have been attracted to the conversation:
"I think nowadays, British Asians are more open to books like Fifty Shades of Grey. There used to be a taboo about sex and erotica which has definitely died down," admits Bambi.
Attitudes among British Asians are evolving. Even those who are not prone to reading have picked up the novels to see what the hype is about. And they have truly enjoyed it:
"I know a lot of girls who didn't really read books but they read Fifty Shades of Grey. It was one of my Asian friends actually who told us to read Fifty Shades of Grey. I would never ever ever expect her to read it.
"And we were all talking about it. [Describes a graphic detail]. And we were like, 'Oh My God!' And obviously they were all reading it as well."
The erotica books have encouraged open discussions about sex in some sections of the community, and thus made it more acceptable to talk about. So has the taboo surrounding sexual enjoyment among British Asians completely lifted?
As Bambi says: "We'll go watch it but the older ones might not. I think there is a divide. But I think if they've read the book they might think, yeah let's watch it."
Perhaps not all Asians will welcome the film, but it is clear that newer generations are more open to it. These British Asians enjoy good sex, and want to read about it too.
Fantasy and pleasure are central to erotica novels, suggesting that Asians are also becoming increasingly more experimental with sex, not so surprising as many hail from the land of Kama Sutra. As Bambi adds:
"It's nice to read because you're on your own by yourself and you have that moment alone, you have secret thoughts to yourself, and feel like you might be able to relate to them in some way. I think it might make people think, 'Should we try that?'"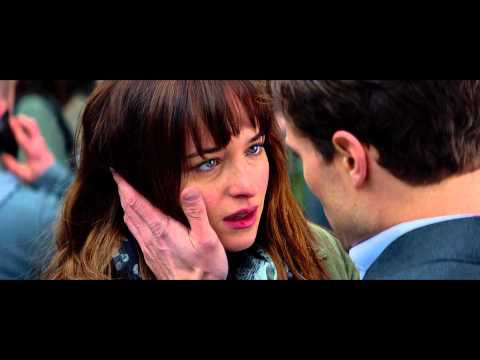 Erotica fiction in general is becoming hugely popular among Asian women as well. As Nisha explains: "Yes it's very popular. Most of the Asian women I know read erotica books."
But as Nisha adds, the Fifty Shades books are not just limited to their sexual content. At the heart is a love story which appeals to many women, and many will see themselves in Ana's shoes:
"I enjoyed reading this. There's more to the book than sex. The trilogy is the journey of Christian and Ana's relationship," Nisha says.
Bambi adds: "It's really really well written. And also there is a love story incorporated into it. And there's a really deep message."
The film, which has already been predicted to be a blockbuster in waiting, has had fans and critics waiting with bated breath to finally see the suave and sexy Christian Grey (played by Jamie Dornan) and timid Anastasia Steele (played by Dakota Johnson) on screen. So what will the verdict be?
Initial reviews for the first instalment have been average so far, with many hoping it would be closer to the books, and in fact, many are saddened that there is not enough sex on screen.
The film has been likened more to a chick flick than anything else. Forbes' review said: "The film is an explicit and unapologetic female escapist fantasy in a time when such things are few-and-far between in Hollywood."
In India however, the film has been postponed for the time being until the Censor Board has removed all explicit scenes (however few). An interesting move by officials to stem sexual taboos in a nation with an ever flourishing population.
But in the UK, no such censorships sits in the way of British Asians – and it seems that many are open to watch and enjoy the film however they please.
Loading ...