"It is difficult when there is more than one shade"
Best known for their classical touch in the living room, Pakistani rugs are beautiful antique objects. They lie on the floor of almost every desi home, looking all pretty and patterned up.
You can use them for any type of setting, looking elegant and fine no matter the year or month.
They are available in various sizes. From long runner rugs, large round rugs and rectangular rugs, there is something to suit everyone.
Every Pakistani rug is a form of art, each reflecting heritage, beauty and tradition through its admirable patterns.
The patterns are what define the rugs and make them unique. Weavers from and around Pakistan use their vast imagination and creativity to add luxury and worth to a home.
DESIblitz unravels the history, designs and the process, along with unlocking the hidden meanings behind the riveting patterns.
History
The eleventh century was where it all began. It was the century where carpet weaving was introduced in an undivided India, slowly creating exquisite pieces of art. The Pakistani rug went onto become a natural extension of post-partition.
Even though carpet weaving sprung out in the eleventh century, the sixteenth century had higher relevance in terms of design.
In the early sixteenth century, the Mughal Dynasty played a major role in the production of these rugs.
Rugs were produced for Mughal emperors such as Shah Jahan at the finest quality. The designs and patterns are inspired by decorative styles and motifs found in Mughal architecture.
Rugs that were woven reached a high level of popularity, reaching European markets in the late sixteenth century.
Ever since carpet weaving has played great importance in the culture and art of Pakistan. There is now a mix of modern and traditional rug designs, appealing to Western and modern customers.
Types and Patterns
People look out for patterns when purchasing a Pakistani rug. It is the hardest bit as there are so many to choose from.
The type of rug is recognisable through the use of its patterns. Every rug and pattern is beautiful and unique in its own way. Traditional Pakistani rugs are named after either countries, cities or even after a word in a different language.
An Ikat rug is a type of Pakistani rug, which takes its name taken after the design itself. The Ikat pattern is tribal with abstract features.
Being one of the oldest designs in the world, the Ikat takes influence from Indian and Yemeni culture. Its design also takes inspiration from the culture of Peru and Japan through its tye-dye forms of art.
Compared to other Pakistani rugs, the Ikat requires a unique form of dying. They require the technique of over-dying to achieve more depth and stronger colours.
Motifs used on an Ikat share historical meanings. They consist of triangle or diamond shapes and have a lower knot count than other rugs.
Jaldar and Bokhara rugs are fairly similar in terms of patterns and material. The difference between them lies in the shape of the 'gul' (flower).
The guls used on the Jaldar are angular and diamond-shaped as opposed to the Bokhara, which has rounder guls.
Kashan is the oldest and finest type of Pakistani rug.
It has warm, pastel tones with overpowering shades of blue, indigo, red and ivory.
The Kashan consists of medallions, arabesque designs, leaves and palmettos. It is mainly known for its medallion pattern, which takes influence from Persian ornaments.
Another type of Pakistani rug is the Chobi where the patterns used are symmetrical. It consists of a border pattern, a large floral pattern in the middle, surrounded by floral motifs.
The patterns used on a Chobi rug are taken from older traditions in Persia.
A Chobi rug consists of three to five different colours such as warm shades of red, brown and green. The background colour of this type of rug is mainly cream or beige.
The Chobi style is vastly popular amongst high-end houses due to their alluring patterns. They are famous in the West as well as Pakistan and other South Asian areas.
Design, Process and Quality
Some Pakistani rugs are pretty expensive, but why is this?
Consisting of Kurt wool, the weavers extract the wool from newly born sheep. Using wool from newly born sheep differentiates from using wool from older sheep.
The wool which is soft and plush has a velvet-like feel, which is exceptionally strong. This is primarily why Pakistani rugs are so costly.
Another reason why they are expensive is that they are traditionally handmade by weaving professionals with very high experience.
Rug weaver, Mohammad Hafeez talks to Pak Persian Rugs about the difficulties of designing a Pakistani rug. He mentions:
"It is difficult when there is more than one shade of the same colour in a particular design."
Due to the fact that the rugs are handmade, the process can take between two to five months.
However, other rugs such as the Chobi can take much longer. A medium-sized Chobi rug is complete within 12-14 months while the larger ones can take between two to three years.
Pak Persian Rugs also interviewed rug weaver, Mohammad Akbar. He shares how long it can take to produce a rug, saying:
"I've made a number of 8'x10′ (ft) double knot rugs in the 30/30 quality, which took between three to four years to make."
Chobi rugs are more time-consuming than others due to their unique flair and authenticity. Using a loom is key when creating a rug as this the main technique of making it.
Weavers hand-tie the knots at either end of the rug. The higher the knot count, the higher the cost.
When creating a Pakistani rug, the craftsmen have the ability to produce any type of rug using motifs. These motifs consist of medallions, paisleys, traceries and geometric designs.
Natural dyes from vegetables are what create the various colours on a rug. Using vegetable dyes causes the wool to come out richer in colour.
Colours are taken from various plants such as:
Indigo plant (light blue to navy)
The root of the madder plant (red to orange)
Larkspur (pale yellow to yellow-brown)
Double dye of larkspur (green)
Oak bark (brown)
Tannin (black)
The use of insects is equally as important to extract colours. Using insects such as cochineal and a lac create shades of red and purple.
Watch a video about the Pakistani rug industry here: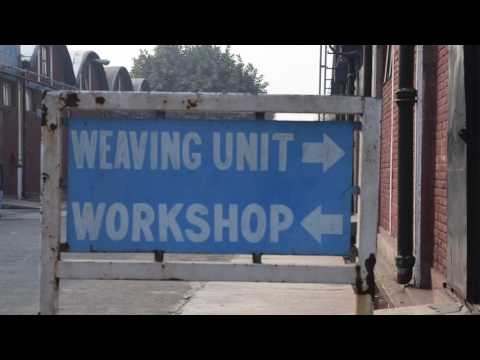 There are weaving centres across all major provinces and cities of Pakistan.
Desi families are not the only people purchasing Pakistani rugs. They are also popular amongst the West and are becoming a stylish staple in many households across the world.
If you have not got one, buy one and if you have one, cherish it. These beautifully patterned, trendy rugs are here to stay.