If E3 is a sign of the gaming year to come, there is much to be excited about in 2017.
E3 2017 has, for the most part, ended. All the major publishers and console companies have had their conferences, showing off what they have to offer.
From the Xbox One X to cross-play on Minecraft to the Nintendo Switch and Xbox systems, this year had its fair share of surprises.
Yet the real centre of this industry lies in the games, especially this year. Each conference saw dozens of games, old and new, revealed on stage.
To this end, let's list the top ten new games revealed at E3 2017 that you should be excited about.
Anthem
Kicking off this list is Anthem, the new game from Mass Effect creators' BioWare.
Featuring a beautifully rendered sci-fi world and mech suits that rival the likes of Titanfall, the game enjoyed a stunning, action-packed demo that quickly grabbed attention.
This said, the multiplayer focus of the game, while exciting, seems somewhat troubling. Whether it be The Division or Destiny, these types of games have rarely panned out in the past.
Nevertheless, with the BioWare pedigree of storytelling to back it up, hope remains for Anthem.
Metroid Prime 4
With the Nintendo Switch still relatively new to stores, there was quite a lot riding on Nintendo's offerings for E3 2017. Beyond Breath of the Wild, the console's line-up is rather sparse, and long-term, even more so.
The company's showing did much to rectify this. In particular, the announcement of a new Metroid Prime game came as a huge surprise. The series had been on hold for many years. Murmurings of a new game had never, until now, materialised into anything.
Though no gameplay was shown, confirmation of a new entry in the series was enough. Equally, with the reveal of the 3DS Metroid title, Metroid: Samus Returns, fans have something to tide them over until Prime 4's release.
In the end, after the underwhelming Federation Force, it was good to see that the Metroid series is making a comeback.
Beyond Good & Evil 2
Perhaps the biggest surprise of E3 2017. Ubisoft's announcement of Beyond Good & Evil 2 took the whole convention by storm.
Whilst we only got a CGI trailer, what was shown of the game appeared intriguing. Most notably, it was shown to be a much more gritty game than its PG predecessor. The game's trailer featured adult language and generally dealt with adult themes.
Some found the shift too startling. Yet considering that the original fans of the first game are likely adults themselves now, the change makes sense.
Regardless, with the original so well-loved, Beyond Good & Evil 2 is as exciting as its reveal was surprising.
Marvel's Spider-Man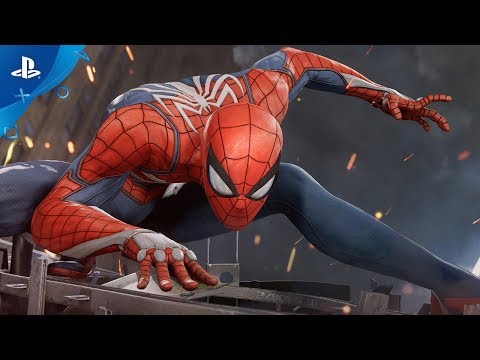 Though not technically a reveal, E3 2017 did see a much bigger showing of the upcoming PS4-exclusive Spider-Man.
The game appears to have been inspired by the Batman Arkham series. 'Spidey' can perform stealth takedowns on armed goons, and brawl with massive groups with his spider-sense and counters. All this makes sense, of course – and gives an aesthetic that better suits the Spider-Man license.
The demo also showed off the game's web-swinging mechanics. With much greater interactivity than the likes of Spider-Man 2, everything about traversal in the demo was amazing.
It's not all perfect, however. The presence of quick-time events and a seemingly heavy linearity to the whole demo held it back somewhat.
Yet nevertheless, there is no denying that Marvel's Spider-Man looks set to rival the Arkham series for being the best superhero game.
Assassin's Creed Origins
As leaked, Ubisoft unveiled a new Assassin's Creed this year. Having taken a year out, it is clear that Assassin's Creed Origins has taken its time in tweaking the typical formula.
Notably, the whole game would appear to have taken inspiration from recent RPGs.
Whether it be in a compass straight out of Skyrim or a dodge-and-strike combat system very similar to The Witcher 3, Origins is a different Assassin's Creed game in a number of respects.
However, considering this, the basic gameplay of the series would appear to remain unchanged. You stalk, infiltrate, and assassinate. This probably shouldn't come as a surprise. But for those that were hoping for a complete reinvention, the game may seem disappointing.
Regardless, it looks to create a different take on the series overall.
Metro: Exodus
As the reveal that kicked off Microsoft's conference, Metro: Exodus had much to live up to. It is no small thing, then, to say that it managed to exceed expectation.
The Metro series had been quiet since 2013. After the collapse of the original publisher THQ, there was some uncertainty over what we could expect of the series.
With Exodus, it seems the answer is an open-world entry in the franchise. With the same detailed, eerily beautiful visuals of its first two games, Metro: Exodus strikingly renders its post-apocalyptic Russia.
Yet even more than this is the promise of a day-night cycle, and of seasons. Where so many open-worlds can feel stuck in an unchanging limbo, Exodus will ensure its world changes as the story progresses. With the game set to take place across one year, that means we can expect much seasonal variety to this post-apocalypse.
God of War
The revival of God of War was technically not revealed this year. Yet E3 2017 likewise saw a much better look at what the game is all about.
Building on the surprising reinterpretation of the series from last year, God of War's trailer emphasised the father-son dynamic at the heart of its story. Dodgy child voice-acting aside, this dynamic looks set to make for a deeper narrative.
In particular, Kratos' justification of why remorselessness is needed was interesting. It in many ways managed to marry this new, more intimate God of War and the brutal, blood-fest of old.
The notion of having a protagonist from Ancient Greece interacting with Norse Gods is also fascinating, and teased in the trailer.
Between the same epic, brutal combat and the more intimate storytelling, God of War is shaping up nicely.
Wolfenstein II: The New Colossus
Bethesda's conference this year would have been something of a dull affair had it not been for the reveal of a new Wolfenstein. Revealed in a wickedly subversive and creative trailer, Wolfenstein II quickly became a fan-favourite.
BJ Blazkowicz returns in The New Colossus, committed to bringing down the Nazi regime that managed to survive World War II. The 2014 reboot did a wonderful job of exploring its dystopian world in a thorough and respectful fashion. From the reveal, it is good to see that the sequel will continue this approach.
At the same time, however, the sequel doesn't look like it will lose its explosive edge. Indeed, with the promise of riding a mechanical, killer dog, Wolfenstein II looks like it might even top its predecessor in this department.  
Overall, Wolfenstein II looks to bring the same bombastic action of its 2014 predecessor along with its more nuanced, heartfelt moments.
The Last Night
Despite enjoying relatively little time on the stage, The Last Night still managed to stand out at Microsoft's conference – and at E3 2017 overall.
The controversy over the game creator's previous political statements aside, the game appears to be a unique and thrilling experience.
Set in a cyberpunk dystopia that merges dark bayous with neon-lit metropolises, The Last Night immediately stands out. The colourful pixel-art of the game's graphics only adds to its uniqueness.
Pitched as a "cinematic adventure game", not much is known of the side-scroller's gameplay yet.
All the same, from its sense of style alone, Last Night was a huge surprise hit for E3 2017.
A Way Out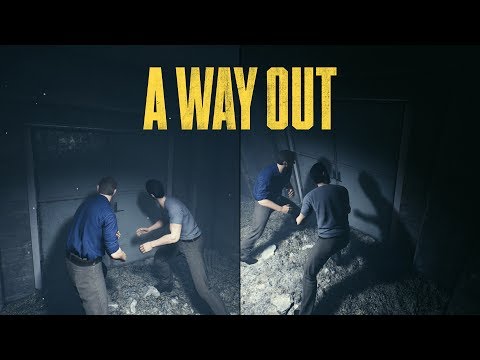 Whilst technically debuting at EA's pre-E3 conference, A Way Out was nevertheless one of the biggest reveals to have come out of E3 2017.
Developed by the creator of the hit indie game Brothers: A Tale of Two Sons, A Way Out looks to take the ideas of that game and run with them into the triple-A territory.
It explores a partnership between two convicts. Together they escape their prison and take to the road. This leads to a number of encounters and challenges that players have to overcome.
So many of the games revealed at E3 included multiplayer without, seemingly, considering how it could enhance the story. With A Way Out that is anything but. It looks to be a truly engaging experience that uses multiplayer to elevate its experience.
Engaging, innovative, and with the potential to be exceedingly moving, A Way Out takes the top-spot of E3 2017's new announcements. Let's just hope the game can live up to this newfound hype.
All in all, E3 2017 did not disappoint when it came to new game reveals. This list has barely scratched the surface of what was shown.
If E3 is a sign of the gaming year to come, there is much to be excited about in 2017. Whether you like shooters, RPGs, or multiplayer or single-player, E3 2017 showed off a wide variety of games to sink your teeth into.
Agree with this list? Be sure to vote in the poll below.
Which game are you most excited about from E3 2017?
A Way Out (29%)
Beyond Good vs. Evil 2 (14%)
Marvel's Spider-Man (14%)
Assassin's Creed Origins (14%)
Wolfenstein II: The New Colossus (7%)
Metro: Exodus (7%)
Metroid Prime 4 (7%)
Anthem (7%)
God of War (0%)
The Last Night (0%)
Loading ...