2017 is set to be a brilliant year for gaming
2017 has made a great start for gaming with new releases such as Resident Evil 7 Biohazard. But there's still a lot more upcoming games to expect.
This year, gamers can enjoy a whole range of releases, from anticipated sequels to brand new IPs.
DESIblitz explores these widely anticipated games, starting with the closer releases.
Horizon: Zero Dawn ~ 1st March 2017
One of the most anticipated upcoming games this year. First announced at E3 2015, this adventure game creates a unique blend of primal and post-apocalypse. Set in the far future, mankind has reverted back to a primitive state after an unknown event.
Gamers play as Aloy, a young female hunter surviving on her own. But instead of hunting animals, players have to fight against Machines, robotic relics of the world before. No doubt, players will be hooked onto the story and keen to learn more about what happens.
Exclusive to Playstation 4, the game uses PS4 Pro to create stunning graphics. The game looks like it will be the perfect first entry for a potential new franchise.
Legend of Zelda: Breath of the Wild ~ 3rd March 2017
Only recently, Nintendo launched a new trailer of this upcoming game. A new entry of the well-known Legend of Zelda series. Legend of Zelda: Breath of the Wild will be an exclusive launch game with the new Nintendo Switch.
With breath-taking graphics, players will enjoy witnessing the true beauty of Hyrule. It looks to be open-world and boasts of having over 100 trails for players to discover.
Therefore, players can explore the beautiful locations and solve challenges, while fighting the infamous enemy Ganon.
It's worth mentioning too that this is the first Legend of Zelda game with voice acting. But the big question is: will fans actually hear Link speak for the first time ever?
Persona 5 ~ 4th April 2017
Already available in Japan, Persona 5 will soon be released worldwide. This latest entry in the popular Japanese series will be a favourite for anime lovers.
The game (releasing for Playstation 4 and Playstation 3) follows the formula of previous games by taking place in a Japanese high school.
The school kid hero, Xander Mobus, moves to Tokyo and has to balance his life of being a student and phantom thief.
Soon, Xander can form relationships with various students he meets in his adventures. They all bring special qualities and can join up to form a team. And soon, they will have to save everyone from their 'distorted desires'.
For those who need the latest fix to fill their anime love, this game is a must-have!
Injustice 2 ~ 16th May 2017
The highly-anticipated sequel to Injustice: Gods Among Us. Players can recreate their own version of Batman vs Superman!
Injustice 2 allows players to fight against their friends or online, using their favourite DC superhero or super villain. And in this instalment, players have a huge selection of characters to choose from.
The game also allows players the chance to fully customise characters and level up their progress with various game modes. Along with a thrilling story campaign, players will not tire of this game so quickly.
The game will be available to buy on Playstation 4, Xbox One. There will also be a mobile version available for Android and iOS users. So, you can battle with superheroes or villains, anytime, anywhere.
Outlast 2 ~ March 2017
The first Outlast game received outstanding reviews and became a surprise hit. A strong contender in the survival horror genre, its sequel will soon release in March. Therefore, players will have big expectations about this new entry – Outlast 2.
Instead of a derelict hospital, players will explore an Arizonan desert. They will play as an investigative journalist, tackling a murder case.
With a game demo already out, Outlast 2 appears to be raising the stakes even higher. The developers are set to make Outlast 2 more chilling and creepier than the original.
The game will be released for Playstation 4, Xbox One, PC and Mac.
Sea of Thieves ~ Q1 2017
Sea of Thieves allows players the ultimate chance to embark on a pirate adventure. Players will be able to become pirates and be part of a crew, aboard various ships. The upcoming game will be exclusive to Microsoft and will release on Xbox One and PC.
With the use of first person camera, the game fully immerses players into this flawless world. They can explore the ocean and hunt for hidden treasure. Or they can decide to battle other ships and see who truly rules the Seven Seas!
Check out the trailer and gameplay here: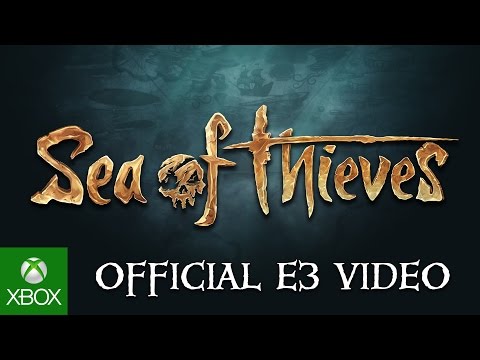 The game will be multiplayer, which means endless hours of fun for friends.
Cuphead ~ 2017
Cuphead is the perfect game for those who love old-style cartoons.
Inspired by the old cartoons such as vintage Disney, Studio MDHR has created visuals and audio with the same technology of the time. Therefore, it creates strikingly nostalgic graphics.
Gamers can play as either Cuphead or Mughead. The action game allows players to battle with a huge variety of bosses. They will be able to discover unusual locations, experiment with new weapons and learn powerful moves.
The game allows single-player and multiplayer modes so you can take on bosses with your friends. The game is available for Xbox One and PC.
Red Dead Redemption 2 ~ Q3 2017
Red Dead Redemption 2 is arguably one of the biggest upcoming games this year. The first Red Dead Redemption (RDR) became a massive hit for Rockstar. Adored by their fans, they have been asking for a sequel for years. Now Rockstar has delivered.
While Rockstar has only released a trailer, the RDR2 mania is buzzing the internet. Set to be released for Playstation 4 and Xbox One, not much information has yet been revealed.
The first instalment follows the story of John Marston, an ex-gang member in the Wild West. It's not certain whether Red Dead Redemption 2 will follow his son, Jack Marston, or a completely new character.
Nevertheless, fans can expect the game to follow the same winning formula as the first.
Crash Bandicoot: N-Sane Trilogy ~ 2017
If you're a 90s Desi child, then Crash Bandicoot should be a well-remembered name. Crash is back for 2017, and fans get the chance to re-play the challenging platformer game.
The game, exclusive to PlayStation 4, comprises of the three original Crash Bandicoot games. As you can see, Naughty Dog has reimagined the game with a new graphic engine. The gameplay is the same as before, but the overall effect is a lot smoother and slicker.
Rumours are already surfacing, saying there will be a release date in June. However, no official word has been made.
This year is full of thrilling upcoming games. DESIblitz recommends you get the calendar out and mark the release dates so you don't miss a thing. 2017 is set to be a brilliant year for gaming.