"To simplify a heartfelt narrative like this is to falsify it."
Indian award-winning director Mahesh Bhatt marks an exciting return to Bollywood with the film Sadak 2.
The sequel releases in 2020, almost thirty years after the first film.
Bhatt makes a comeback to directing after a 20-year break since his last film Kartoos which came out in 1999. The social media pages of the casts shared some initials thoughts about Sadak 2 on September 20, 201
Sadak was one of the highest-grossing Bollywood movies back in 1991. Sanjay Dutt also returns to work with Mahesh Bhatt. The actor-director previously worked together in Kartoos.
They return for the second instalment, hoping they can recreate the magic of the prequel. Sanjay Dutt was very influential in the return of Mahesh Bhatt for this film.
In addition, daughter Pooja Bhatt interestingly reprises her role in Sadak 2. His other daughter, actress Alia Bhatt is also a promising addition to the cast.
As an exciting prospect in the Bollywood industry, Alia will no doubt bring her popularity to the film.
Not to forget, Mukesh Bhatt, younger brother of Mahesh will be producing the sequel.
Whilst awaiting more insight into how the story will unravel, reports suggest Alia Bhatt is the main protagonist. The film will follow her eventful journey whilst being aided by the character of Sanjay Dutt.
The cast is excited and assuredly have high hopes for a successful project. Mahesh Bhatt also shared his views on what to expect.
Mahesh Bhatt Returns
Emulating the success of first Sadak, Mahesh Bhatt relishes the huge responsibility as he makes his directorial return.
The first film followed the story of Ravi (Sanjay Dutt), a psychologically scarred insomniac. He is also a taxi driver who attempts to save his lover Pooja (Pooja Bhatt) from a brothel.
However complications arise as the evil Maharani (Sadashiv Amrapurkar), is after them as Pooja tries to flee.
Besides the popularity of Sadak, Mahesh had also consolidated his reputation with many more successful films in the 90s. These include Hum Hai Rahi Pyar Ke (1993) and Zakhm (1999) which came hits.
Whilst being predominantly a director between the 70s and 90s, his best work also came from producing and writing.
However, his return to directing with Sadak 2 is an interesting prospect. Speaking to IANS about taking the directors chair once again, Mahesh states:
"I have never thought that I will come and direct a film like Sadak 2 after 20 years, but you know, I am not intending to call it my second innings or a new beginning as a filmmaker.'
Nevertheless, for Mahesh Sadak 2 is a fitting return to the film industry. His comeback announcement was made on his 70th birthday.
Influential Sanjay Dutt
Actor Sanjay Dutt is an iconic face when it comes to Bollywood films. Indian cinema fans will be eager to see Mahesh Bhatt and Sanjay Dutt join forces once again for the sequel.
Other than Sadak, the two had also worked together on other critically acclaimed films such as Naam (1986) and Gumrah (1993).
Sanjay Dutt is a crucial element to the sequel, as he played the main protagonist in Sadak.
Whilst being an important figure in the film, he was also pivotal in bringing Mahesh Bhatt back into directing. According to Deccan Chronicle, Bhatt was eager to revamp the career of Sanjay Dutt:
"He felt obligated to put Sanjay Dutt back on his feet. If a biopic on Dutt Sanju (2018) can evoke so much enthusiasm, what stops Dutt from reclaiming his earlier stardom?"
Mid-Day also reports the opinions of Sanjay about his character. He says:
"Ravi has always been eccentric. He has matured while retaining his emotional nature."
"The film will trace Ravi's journey with this young girl played by Alia Bhatt and how she becomes his reason to stay alive."
It will be intriguing as to how the connection between Sanjay Dutt and Alia Bhatt will be displayed on-screen. Additionally, it remains to be seen whether Sanjay will be the lead protagonist in Sadak 2.
Alia Bhatt Excited by Father Collaboration
Actress Alia Bhatt will make her debut collaboration with her father Mahesh Bhatt in Sadak 2.
With the success of Sadak, her career will excel further by working alongside the likes of Sanjay Dutt.
Interestingly, she was the first person from the cast to share her thoughts about the film. She expressed her excitement on Instagram:
"On your 70th birthday, you have given me the greatest present I could ask and dream for. You are directing me! 'Sadak 2' is a dream come true. What I thought will never be possible you have made possible."
Furthermore, not only will she be a main character in the film, she will feature musically too.
Having sung in films such as Dear Zindagi (2016) and Udta Punjab (2016), she has recorded a song titled 'Shukriya'.
As reported by NDTV, the makers of the film suggest Bhatt has been working with composer Jeet Ganguly:
"Jeet wanted to understand Alia's pitch and voice modulation, so they decided to record the scratch. The lyrics will now be rewritten under the supervision of Mahesh Bhatt."
"It is a romantic number and comes at a crucial point in the film."
Moreover, Aditya Roy Kapur will also be starring Sadak 2. He may play the love interest to the character of Alia Bhatt.
Mahesh Bhatt Take on Sadak 2
Looking ahead to 2020, Mahesh Bhatt has been keeping a keen eye on storylines, music and the cast.
Facing the difficult test of releasing a sequel after 29 years, Bhatt is optimistic Sadak 2 will be emotionally heartwarming.
The film is about the character of Alia Bhatt exposing a false guru (Makarand Deshpande) running a spiritual retreat. Though according to India Today Mahesh suggests there is much more to expect from the sequel. He indicates:
"Sadak 2 is about love, loss and redemption. To simplify a heartfelt narrative like this is to falsify it. You would be trivialising the essence of the film by suggesting that Sadak is just this."
With Sadak being a romantic thriller, it will interesting to see what themes will be applied in Sadak 2.
In Sadak, we saw brave themes illustrated through prostitution, violence, and the mentally damages effects on Ravi (Sanjay Dutt).
The rich cinematic elements from Mahesh Bhatt will undeniably make this film a success.
Watch Sadak 2 promo here: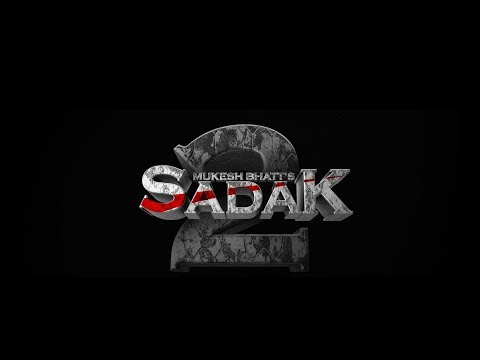 Reportedly, the first filming schedule was drawn to a close in May 2019. Although Alia Bhatt confirmed on Instagram the second filming schedule had also finished in Ooty, India on October 31, 2019.
Fans will be heavily anticipating the first trailer so they can get a brief insight into the film.
The Vishesh Films production was meant to initially release in March 2020 but has been delayed to July 2020.
Whilst there is no hint at who the antagonist will be, Bollywood fans are waiting patiently. Besides Sanjay Dutt, Alia Bhatt, Aditya Roy Kapur, Pooja Bhatt and Makarand Deshpande, the film will also star Gulshan Grover.