"It scored 103 in a system that by definition doesn't go past 100."
Tesla's CEO Elon Musk will be rubbing his hands at the news that the Model S P85D has broken the Consumer Reports scoring system.
It scores an unprecedented rating of 103 out of a possible 100.
This fully electric battery-powered supercar sets a new benchmark in the future of car making.
Consumer Reports is an American non-profit organisation, priding itself on purchasing all of the cars it tests without taking any advertising money.
There are a number of key factors why this high performance, all wheel-drive car is the best they have ever tested.
Excellent safety, acceleration, braking, transmission and handling all contribute towards the more than perfect result.
Consumer Reports has to adjust their scoring system to account for the superfluous achievement the Tesla Model S P85D has made.
It now scores 100 in their revised structure.
Jake Fisher, Auto Test Director of Consumer Reports comments: "It scored 103 in a system that by definition doesn't go past 100.
"This is a car that sets new benchmarks. We had to make changes to our scoring to account for it."
He adds: "[It has] the most advanced safety features, over the air updates, and world class performance, all without consuming a drop of gasoline."
The Tesla P85D gives a superb range of 305 miles (equivalent to 87mpg) on a single charge, and can accelerate from 0-60mph in just 3.5 seconds.
Watch the Consumer Reports overview here: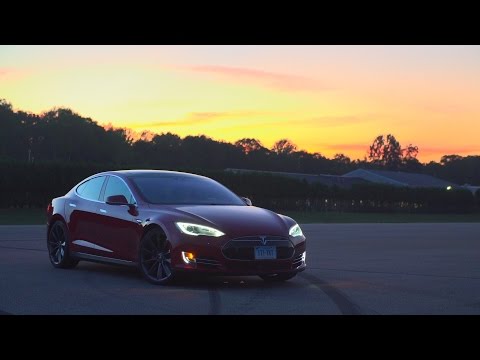 Consumer Reports does not, however, claim the car is perfect.
It takes into account its reliability, which has been questioned by many of its owners. Priced at £80,000, it is certainly not cheap by any standards.
Overall, Tesla continues to impress the car world by breaking traditional conventions and providing a glimpse into the future of car making and performance standards.