"Bola tha na maine… Lo Aa Gaya! #Raeestrailer"
Indian action thriller Raees has been the hot topic of discussion for many months and the trailer has finally been revealed!
Shahrukh channels his inner Don as he embodies the role of a hardcore Mafia member.
Shahrukh Khan took to Twitter on the morning of 7th December 2016 to write: "Bola tha na maine… Lo Aa Gaya! #Raeestrailer."
The tweet was followed by a link to the official trailer much to the pleasure of his 22.4 million fans. The film which stars Shahrukh, Mahira Khan and Nawazuddin Siddiqui is directed by Rahul Dholakia.
Dholakia's story revolves around 1980s smuggler Raees and his thriving bootlegging business in Gujarat.
Shahrukh ditches his usual clean cut look and embraces a scruffy beard and dark kohl eyes to master his role as a Mafia Don.
Watch the trailer for Raees here: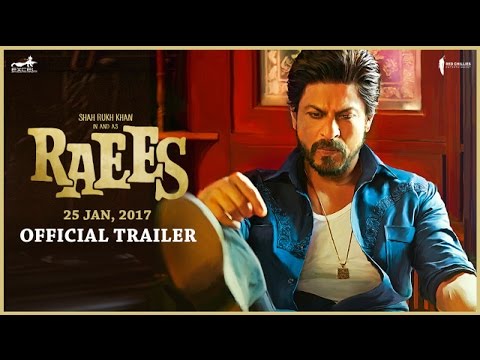 Nawazuddin Siddiqui abandons his typical bad boy persona to play the role of a police officer out to end Raees' reign.
Expect to see a fully blown feud between the two as the trailer offers many intense scenes between the pair. As Siddiqui's character says in the film: "Raees ko nahi choru ga main."
With a well-established career in Pakistan Mahira Khan brings just the perfect amount of playfulness and innocence as she stars opposite SRK as his love interest. Despite receiving backlash after the URI attack in September, Mahira's role is evident in the movie.
Many elements of romance are captured through her parts in the trailer as Mahira playfully calls Shahrukh "battery."
The streets of Gujarat light up during their romantic bike ride and Shahrukh even captures her in his arms and spins her around. The chemistry is apparent between the Bollywood heartthrob and Pakistan's sweetheart.
We also get a glimpse of Sunny Leone's rendition of 'Laila main Laila.' Every Mafia-esque Bollywood movie needs an item number, and who better to play the role than the sex symbol of Bollywood.
DESIblitz looks forward to King Khan's new action thriller film! Catch Raees in theatres on the 25th January 2017.