Max will be teaming up with a Wasteland Blackfinger named Chumbucket.
If you were one of the many that rushed to the cinema to see Mad Max: Fury Road (2015), you may find yourself thirsting for more raw action.
The good news is you don't have to wait much longer for your next explosive fix. Mad Max's beautifully bleak wasteland is now at your disposal.
Mad Max: Savage Road is the upcoming game version of the film franchise, originally released in 1979 starring Mel Gibson.
Whereas the previous gameplay trailer showed options of car customisation and improvements, the newly released trailer has revealed a lot more stunning features.
It opens with a familiar and strikingly harsh setting. Max is traversing a scorching desert road in his scrap-metal vehicles. But it won't be long before he is met with trouble, as Max's car is stolen by a group of warboys.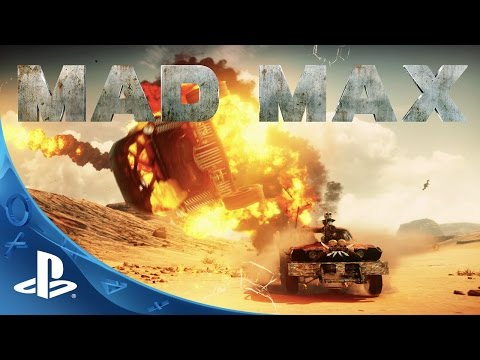 An array of new characters struggling for survival are expected to be brought in, since Warner Bros. Games stated the game is a stand-alone.
Unlike in Fury Road, Savage Road focuses on Max and his quest to survive the dangerous wasteland and defeat the grotesque warlord.
Max will be teaming up with a Wasteland Blackfinger named Chumbucket and uses his skills and expertise to craft the ultimate survival vehicle.
The trailer also hints at Max's struggle with sanity, which may provide an interesting aspect to explore within the game.
Savage Road is filled to the brim with action, explosives and gloriously gruesome visuals. The popularity of film remake has certainly peaked people's anticipation for the game, and hopefully it can live up to its blazing glory.
Mad Max: Savage Road will be released on September 1, 2015 for Xbox One, PlayStation 4 and PC.