"Don't just aim to make music that you think will please others"
Creativity and self-expression are what drive Indian-born singer Serena Kern. Mixing a soulful voice with smooth R&B, Serena is a versatile talent making her popular both in South Asia and the west.
Her latest track, 'I Got You' featuring R&B artist Mclean is a hot pop single that perfectly shows off the singer's beautiful voice.
Born in the South Indian hill station of Coonoor in Tamil Nadu, Serena grew up surrounded by tea plantations and idyllic beauty.
Her childhood no doubt fueled her creative spirit and her Indian heritage has certainly influenced the music that she makes.
The ambitious artist decided to take her musical fate into her own hands when in 2015 she approached the well-known music producer Rishi Rich. Serena flew all the way to Atlanta to record an impressive three tracks in the space of three days.
Together they created Serena's first EP, called 'Dream' which proved to be a huge success in the Asian music charts, kickstarting Serena's career as a solo artist.
In a special interview with DESIblitz, the talented Indian beauty Serena tells us more about her musical influences and how much of herself she puts into her music.
What inspired you to become a singer?
The need for an outlet. Music allows me to express myself in a way that nothing else does.
Tell us about your childhood, place of birth, memories.
I was born and grew up in India. I have wonderful memories of running free.
We lived in a small town in the hills and my house was surrounded by tea plantations and forests – ideal for a naughty child who loved to run wild.
How would you describe your music? How is it different?
My music is an expression of myself. What I like to do is weave a bit of my story into every song I write and hopefully, that means that I stand out but it also means that people can relate to my music and my stories.
How hard is it for a singer with your heritage and sound to get noticed by the mainstream?
It is hard. Particularly when you are trying to carve out quite a niche genre for yourself. In my case, my music straddles the Grime, RnB and Soul genres.
Do you think it is tougher for women artists in the music industry? If so how and why?
I think it is tough for any artist.
"Creativity on its own is not enough to make it. You need a good deal of resilience and determination too and that applies for both men and women."
Who are your musical inspirations?
A few artists I currently have on my music list- Dua Lipa, Jay Sean, Halsey and Camila Cabello.
Rishi Rich, with whom I have collaborated, has also been a huge inspiration on my musical journey.
How 'Desi' is Serena?
Very! I grew up in India. I speak Tamil fluently. My family is based in India so I visit pretty often.
Today, with YouTube artists get recognition. But sales are nowhere near the past. How do artists like you make it a viable career?
In one sense the internet has made it easier for musicians to get heard but it has also made it much tougher for individuals to stand out.
I think that if you are passionate enough and resilient enough, your creativity will ultimately shine through and pay dividend – you just have to believe… and wait.
What are your ambitions?
Ultimately, I create music because it makes me happy to do so and it brings me happiness when I see others enjoying and relating to my work.
Being on the charts, as I have lately is a huge confidence boost! But it also means that people appreciate and connect with what I am doing.
I want to continue on this journey of making music people love and react to.
What would you say to other budding 'Serenas' who want to do what you do?
I would say follow your dreams and go where your heart tells you to go with the music.
Don't just aim to make music that you think will please others – the music needs to come from the heart and when people see a piece of you in the music, that is when they will connect.
Listen to Serena's latest track, 'I Got You' ft. Mclean here: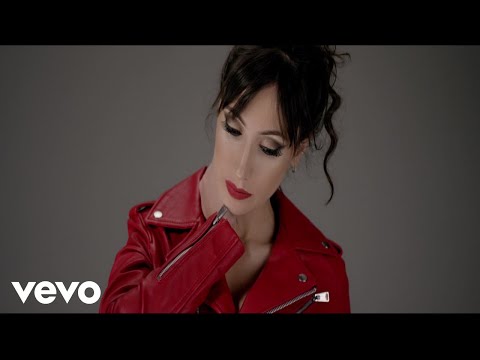 What sets Serena apart from other artists is her sheer determination to share her music with the world.
Produced by Ayo Beatz and Chris Rockall of Music Matters, 'I Got You' is just one example of the singer's versatile talent. We look forward to hearing more from the South Indian talent.
'I Got You' is available to digitally download now.