Jasmin is one of the most popular female Asian music stars in the UK
Reality TV star Jasmin Walia is enjoying huge success from her latest single 'Sahara'.
Garnering almost 3 million views on YouTube in the space of five days, the track is another hot number the Essex girl can add to her growing singing repertoire.
Showing off her beautiful vocals, Walia croons in both Hindi and English for the sizzling track.
The music video sees the pop princess also show off her acting skills as she plays a fearless agent who takes on a 'womanizer' backed by her gang of supportive women.
Aside from the fun narrative of the music video, Jasmin also displays her impeccable figure in a beautiful pink and gold Desi creation complete with Indian jewellery and bangles.
Giving off full Bollywood vibes, the singer sets temperatures soaring as she dances an amazing routine with her backing dancers.
With the track doing so well, Walia even shared a number of behind the scenes snaps on her social media pages.
Watch the full video here: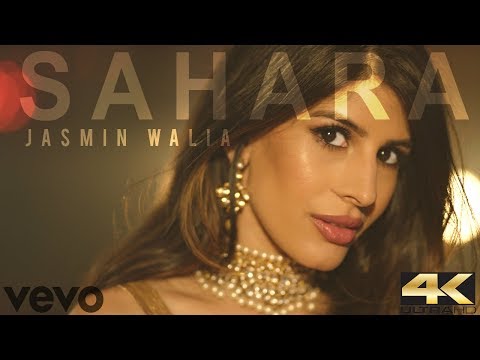 The pop dance track has a foot-tapping beat and is actually produced by none other than British Asian pop prince Zack Knight who has collaborated with Jasmin on a number of occasions.
The soulful tone of Zack blends beautifully with Jasmin's sweet vocals. Making them a popular music duo for fans around the UK and even abroad.
Featuring regularly at the top of the Asian music charts, their upbeat duets include the likes of 'Dum Dee Dee Dum' and 'Bom Diggy Diggy'.
Following her rise to fame on the reality TV show, The Only Way is Essex (TOWIE) and Desi Rascals, Jasmin has spent the last few years embarking on her life ambition of being a singer.
Having performed at the likes of Asian Network Live as well as melas and festivals, the successful solo artist is rapidly becoming one of the most popular female Asian music singers in the UK!
The talented star recently appeared at The Asian Awards wearing a stunning blue velvet dress complete with black and white embroidery. She was joined by her TOWIE best friend, Abi Clarke.
Some of Jasmin's other singles include 'Temple' and 'Girl Like Me'.
'Sahara' by Jasmin Walia is available to download legally now.