"This is the opportunity I've been looking for...to explore my cultural roots."
When Desi Rascals Series 2 returns on July 22, 2015, there will be a whole bunch of new Desis to crash the party.
The new faces will include TOWIE star Jasmin Walia and her boyfriend Ross Worswick, who was featured in MTV's Ex on the Beach.
They will be joined by Solomon Akhtar from the BBC One show, The Apprentice, and Fahra Rai who was previously seen on Take Me Out.
We will see a new side to Jasmin, as she explores her South Asian cultural roots.
Will this have any effect on her lifestyle, and her relationship with party-boy Ross?
She says: "I'm really excited to be joining Desi Rascals. Since leaving the cast of TOWIE, I have been very fortunate to receive numerous offers of work.
"And this is the opportunity I've been looking for that will allow me to explore my cultural roots whilst still maintaining all the glitz and glamour that I love.
"I'm having such an amazing time with Ross at the moment, and this next chapter promises to be even better, full of surprises and magical moments that I'm sure viewers will also enjoy sharing with us."
Watch our Exclusive Gupshup with Gurinder Chadha here: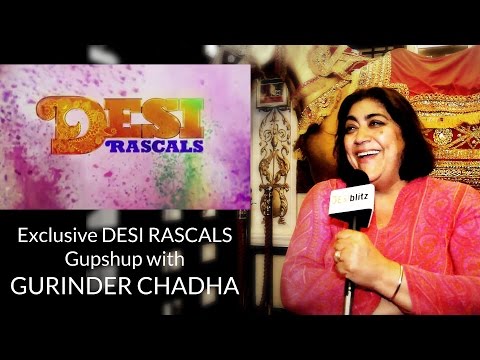 Solomon Akhtar looks like he could be the new Alpha Male on the block. Owais, watch out!
He is already eyeing up the lovely ladies, and he is busy strategising how he is going to woo them one by one.
Solomon warns:
"When it comes to girls, I'm like a kid in a candy store and I can't decide which candy I want to eat!
"If I like someone, I'm going to do whatever it takes and if there's a guy in the way, it's just a guy in the way.
"It's not going to be too much trouble."
Feisty Fahra is desperately looking for her Desi Prince Charming, who will sweep her off her feet, mend her heart, and give her the fairytale ending.
Fahra is a diva who is not afraid to blurt out her opinions, and whose mannerisms might be considered by some to be 'too westernised'.
Fahra comments: "Because I've got bright blonde hair, I'm quite out there, and sometimes guys are intimidated by me.
"And with a lot of Indian guys most of them do want that Bollywood princess. You know, tall, slim, black hair, very princess looking."
She further adds: "And I'm the opposite. Even though I'm a bit of a princess, a lot of guys are a little bit more judgmental.
"And they think: 'She's too Western, she has no culture. How am I going to bring her home to my mum?'"
How will the new blood fit in with the familiar faces of Owais, Shmoyel, Rita, Jo, Nat, Yasmin, Anj, and Moses?
Desi Rascals Series 2 will delve deeper into the lives of our favourite West Londoners in their quests to fulfil their dreams, as they face the challenges that life throws at them.
Yasmin will be considering marriage proposals, with the help of her friends and Executive Assistant, George.
The temperature is about to skyrocket in the Desi Rascals world as the new characters add more spice and masala to the mix.
If you are a self-respecting reality TV addict, you will not want to miss the first episode of Desi Rascals Series 2 set to air on Wednesday July 22, 2015, at 8pm on Sky 1.