"Photographs are perfect because they are still, but life doesn't stand still!"
The first teaser from Madhur Bhandarkar's new film Calendar Girls was unveiled on July 2, 2015.
Both hot and steamy, the director's latest production looks set to satisfy fans of his signature style.
At the centre of the film is the story of five supermodels, Mayuri, Nazneen, Sharon, Nandita and Paroma.
Throughout the movie, the girls rise to the height of success in the fashion industry, becoming 'Calendar Girls'.
Bhandarkar's previous films, Fashion (2008), Page 3 (2005), and Heroine (2012), which show audiences a considerable darker side to the model industry.
In the same way, Calendar Girls looks to explore the characters' lives as they hit on tough times.
The tagline for Calendar Girls hints at the 46-year-old director's intentions to delve into the emotional rollercoaster of the fashion industry, as it reads:
"Photographs are perfect because they are still, but life doesn't stand still!"
Take a look at the hot and steamy trailer for Calendar Girls here: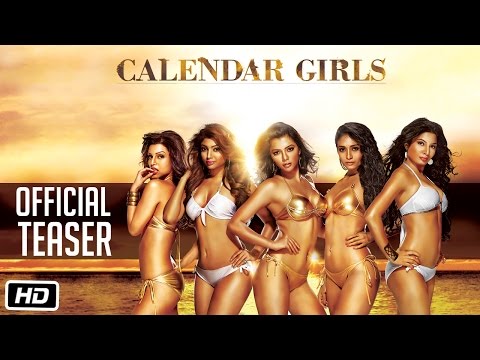 Bhandarkar took to Twitter to share in his excitement about sharing the teaser with the world, saying:
"Best wishes to my five leading ladies as we launch teaser today!"
Earlier he also tweeted:
"Five new faces. Five new journeys. Calendar Girls and their date with destiny."
Many fans watching the teaser may however be disappointed that there are no famous actresses playing the lead roles.
Heroine notably saw Kareena Kapoor Khan in the lead, while Fashion saw Priyanka Chopra and Kangana Ranaut together.
Yet, this promises to be an exciting development for Bhandarkar's film-making, as he uses Calendar Girls to develop and promote some new female talent.
Akanksha Puri, Avani Modi, Kyra Dutt, Ruhi Singh and Satarupa Pyne are all making their big screen debuts in Calendar Girls.
It will be intriguing to see what performances these debutantes bring to our cinemas, especially as previously Bhandarkar has always worked with established Bollywood stars.
The film however has already been hit with some controversy as the Central Board of Film Certification (CBFC), has deemed one of the songs of the upcoming film to be inappropriate for Indian audiences.
The song sees the five girls in bikinis and swimwear while being photographed on a beach:
"The song was supposed to be aired on TV this Sunday (July 5), but now, the board has suggested that the song be given an A certificate, and be declared inappropriate for TV viewing," said a source from the production house.
While the song won't appear on TV, it will still remain in the film.
Calendar Girls is set to release worldwide from August 7, 2015, and promises to be a movie as exciting as Bhandarkar's fans have come to expect.