Sunny will be playing the character of Lily and Laila Lele in a double-role plot.
Mastizaade, the sex comedy film starring Sunny Leone, has finally released its teaser trailer.
The 40-second long clip does not reveal much, but certainly gets the audience excited!
The trailer starts with the 34-year-old actress walking slowly out of the sea in a skimpy bikini.
Then, we see Sunny's shirt un-pops to reveal her pink bra (three times!) and her dancing in a black bralet and hot pants.
The minxy trailer ends with the title of the film in capital letters, then quickly replacing the 'I' in Mastizaade with a phallic image of a banana. Juicy!
See the official teaser trailer here: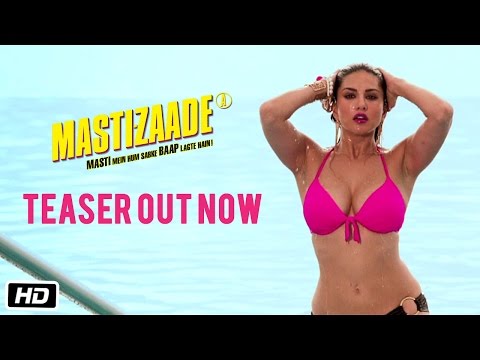 Mastizaade has also released a Motion Poster, featuring the seductive voice of Sunny who is watching through binoculars.
You can watch it here: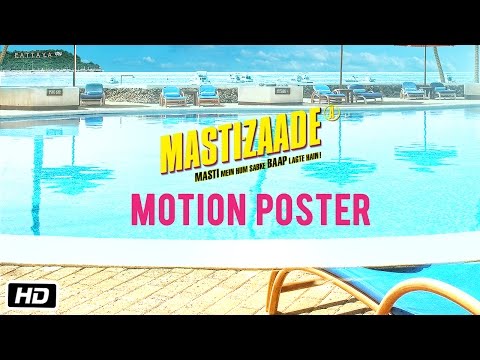 Sunny talks of her excitement for the film: "I am very excited about Mastizaade. I am so excited that the date is finally here. I think people are going to love this!"
However, she warns fans about the content: "You have to go in with an open mind, literally an open mind.
"You are going to be shocked as you will think how did they get away by putting this in a movie, but it is all in good context."
Mastizaade is written by screenwriter Milap Milan Zaveri, who is the man behind the raunchy dialogue of Masti (2004).
Starring alongside Sunny are actors Tusshar Kapoor and Vir Das, who will be sure to make us laugh with their witty jokes and humour throughout.
Yet, the sex-filled comedy has already created controversy in the media.
Produced by Pritish Nandy and Rangita Nandy, Mastizaade had a rocky start, initially being banned from screening by the Censor Board of Film Certification in June 2015.
The saucy film did not sit well with many, as being reportedly 'too explicit' for Indian audiences. But luckily for us, the censorship was cleared on August 13, 2015.
The desirable Sunny will be playing the character of Lily and Laila Lele in a double-role plot.
Co-Stars Tusshar and Vir will be used as sexual pawns in the character's games, as seen in the teaser trailer when calculating the flip of a coin.
Mastizaade will be released on January 29, 2016.