"Have I made the right decision? Should I just apply?"
In the sixth episode of Desi Rascals 2, Jasmin Walia upsets her friends by stealing the limelight at Jo's Bollywood audition taping.
Jo is nervous as she is about to film her audition tape for her Bollywood dream.
For the younger Shahdashian sister, this is possibly the biggest moment of her life.
However, as Jo gets ready to start filming, she is 'thrown off' by Jasmin who has a teary breakdown.
Seeing Jo pursue her Bollywood dream, Jasmin questions if she has made the right decision to stay in England with Ross.
Jasmin says: "I feel like I'm getting second thoughts.
"In the back of my head I'm like, have I made the right decision. Should I just apply?
She continues: "You know when you feel like you could be making the wrong decision because you could be losing another opportunity?"
She then apologises: "I'm really sorry babe. This is not even about me. This is about you."
Jo is visibly affected and replies: "I feel a bit thrown off now."
Watch the clip from Desi Rascals Series 2 Episode 6 here: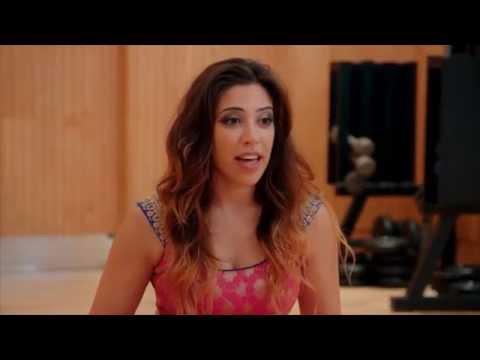 Is this selfish behaviour by Jasmin? Jo seems to think so. And after Jasmin has left the studio, she says as much to Shreena and Rita.
Jo says: "I feel pretty drained. I just didn't know I was going to walk into that.
"I think I was so in the right zone when I came in, and then I was a bit like, er…"
She adds: "If that had been the other way round I wouldn't have voiced it.
"I felt awkward, because I felt bad."
Where will this leave Jasmin's and Jo's friendship?
And what does this mean for Jasmin's relationship with Ross?
Catch tonight's episode of Desi Rascals at 8pm on Sky 1.