Creating Sultan: The Game app costs a staggering Rs 1 crore!
Salman Khan, the star of Sultan, is truly a big name in the Bollywood.
Not only are his films blockbusters, but his venture into the gaming world is proving to be a success.
According to IBNS, Sultan: The Game has achieved an astonishing 1 million downloads on Google Play Store.
The wrestling game quickly takes the spot on Android charts around the world.
The official Facebook page of the app states:
"#?FABULOUS?! Sultan: The Game storms to the #1 spot under Top Free in Games on Google Play store."
Yash Raj Film Studios, the film's production company, expect the app to be downloaded 15 million times within the next six months.
Sultan: The Game is developed by an Udupi-based gaming developer called '99Games Online Pvt Ltd'.
They are also responsible for the wildly popular apps Yash Raj's very own productions, Dhoom:3 and Fan.
Creating Sultan: The Game app costs a staggering Rs 1 crore!
In the game, players step into Sultan's shoes and combats with other wrestlers in the ring for 60 rounds.
The app also offers players the option to upgrade their Fighting Skills and challenge their friends to the Top of the Leaderboards.
One hopes that Sultan: The Game app will be equally popular on iOS!
Watch the game's trailer here: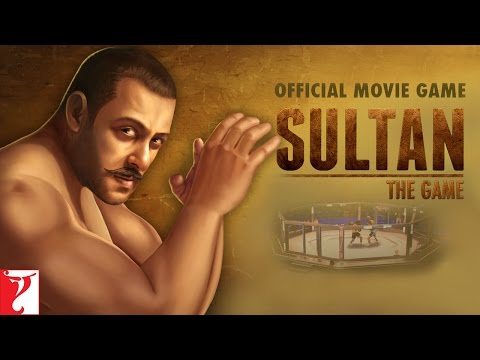 Sultan is 2016's Eid release and has grossed a whopping Rs 219.6 crores just seven days into its release.
The film is directed by Gunday fame Ali Abbas Zafar. It stars Salman Khan and Anushka Sharma in lead roles.
Amit Sadh and Randeep Hooda also feature in this uplifting blockbuster.
The movie has not only met with positive commercial reception, but the critics are also gushed by the film!
Taran Adarsh comments: "East. West. North. South… #Sultan wave across the country… #Salmania at its peak!"
BollywoodLife praises the movie as: "This is Salman's most uninhibited as well as raw performances which fans will get to see."
Sultan: The Game is out now. It is available for download on Android and iOS.