"I can't explain by words how much you should download this!"
Our 'Sultan' – Salman Khan – has launched his own action-packed gaming app titled, 'Being SalMan: The Official Game'.
This app has been developed by PlayIzzOn Technologies Private Limited – also creators of the official 'Bajrangi Bhaijaan' game.
Priced at £0.59, the unique celebrity app promises a visual blast, with amazing 3D graphics and intuitive touch controls.
So what's the game about? The 50-year-old superstar describes in a 45-second introductory video:
"Legend has it that on this planet, all have seven lookalikes. We are not too sure about seven, but we found three.
"Their lives are very different, but their life's objective is exactly the same."
The player have a choice of three characters, all of which are taken from his films.
Salman further reveals: "Come let's meet Chulbul Pandey. His aim is to knockout injustice from the world.
"Tiger, his objective is to eliminate terrorism, once and for all.
"Prem, whose aim is to wash away all dirt."
Clearly, this is a game created with his hardcore fans in mind!
With an app size of 137 MB, the game also has several impressive features.
From the gorgeous locations to the unique mix of a shooter, melee and destruction, this is an ideal app for all Salman fans.
Most importantly, it promises a variety of Bollywood-style action sequences. So gamers can fight like Salman too!
Take a look at the gameplay here: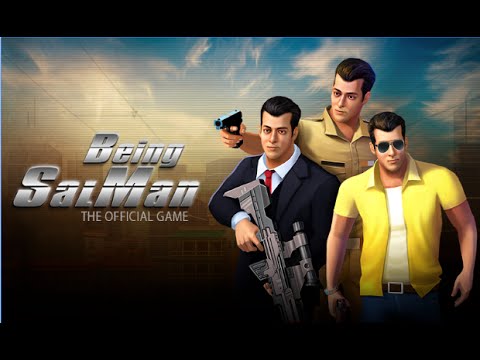 Users on iTunes have given it great compliments, as Odais@@ writes:
"One of the best games. I can't explain by words how much you should download this. I am so happy to be a part of this charity, thanks Salman Bhai."
Similarly, Seisr praises the game has a 'good story and game play' and rewards it with a five-star rating.
It is only in June 2016 when Sallu Bhai's other venture Sultan: The Game stormed to the number one spot of Top Free Games on Google Play Store.
Let's see if 'Being SalMan: The Official Game' will follow in Sultan's footsteps!
The game is available for download on 9Apps, iOS and Android.