"We are confident gamers will enjoy the adrenaline rush it offers."
Mobile gaming just got more interesting, as Reliance Games has now launched their official game for the up and coming film TE3N.
This game features Bollywood superstar Amitabh Bachchan as the protagonist, who plays the game 'infinite runner' from the movie.
Avid gamers will get the chance to throw themselves into the actors' avatar and experience the thrilling quest which involves exploring many clues which relate to the story.
Big B himself has driven the digital campaign through encouraging fans to share their suggestions to create posters, list their preferences in relation to gaming and also vote for their all time favourite songs.
This contest gained huge traction which over 45,000 people participating and visiting the official website in order to log in their preferences.
The contest encouraged people to vote for their favourite category of games for three genres.
These categories were: Infinite runner game, side scrolling platform game and hidden object game. In the end, Infinite runner took the lead with 61 per cent of the votes.
CEO of Reliance Entertainment Digital, Amit Khanduja, says:
"We are thrilled to associate with an ambitious movie like TE3N. The collaboration with TE3N deepens our association with Bollywood to develop movie based thematic games, which gives Bollywood lovers an opportunity to combine their love for movies and games.
"We are confident gamers will enjoy the experience and the adrenaline rush it offers."
Watch the trailer for TE3N here: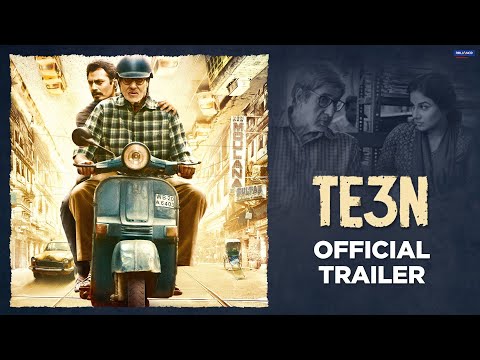 The game itself will be a fun and engaging experience, users will be able to ride as John Biswas (Amitabh Bachchan) and driving on his scooter. They will ride the streets of Calcutta in the search for clues in order to uncover the mystery.
In order to become the best investigator, players will have to aim to score high on the leaderboard. The game itself is designed to engage with fans of the movie and in turn reward them.
This isn't the first time Reliance Games has joined with high profile Bollywood movies. In the past, they have worked with Singham Returns, 3 Idiots, Bodyguard and Wazir to create and develop customised mobile games which center around the movies concepts.
Reliance Games has also worked with Hollywood studios like Dreamworks, Paramount Pictures, Sony Pictures and Warner Bros in order to create unique and exciting mobile games. Their blockbuster hits include Pacific Rim, Real Steel and Real Steel World Robot Boxing.
TE3N, also starring Nawazuddin Siddiqui and Vidya Balan, will have a worldwide release on June 10, 2016.