"Te3n has some brilliant performances by its lead actors"
A rich catalogue of Reliance Entertainment Films, reflecting different genres are available on Amazon Prime Video.
The Video on Demand (VOD) service is providing audiences with an opportunity to view some riveting Reliance Entertainment Films.
Reliance Entertainment Films is a division under the umbrella of the Reliance group.
Many of these hit and critical films feature big actors such as Amitabh Bachchan and Nawazuddin Siddiqui.
Famous director, Anurag Kashyap went on Twitter during July 2020 to share his excitement with his fans:
"Raman Raghav 2.0" is now on @PrimeVideoIN"
We present 5 top Reliance Entertainment Films that are available to watch on Amazon Prime Video:
Dil Dosti Etc (2007)
Director: Manish Tiwary
Stars: Imaad Shah, Shreyas Talpade, Nikita Anand, Smriti Mishra, Ishita Sharma
Dil Dosti Etc is a Hindi black comedy-drama film for the millennials directed by Manish Tiwary.
Prakash Jha is the producer of the film, featuring Imaad Shah (Apurv), Shreyas  Talpade (Sanjay Mishra), Nikita Anand (Prerna), Smriti Mishra (Vishali) and Ishita Sharma (Kintu).
The coming-of-age movie revolves around two college Delhi boys, Apurv and Sanjay who challenge each other.
The challenges include winning the Presidential elections and sleeping with three different girls on the same day.
Viewers will get to find out who is victorious after watching the film. The movie has one key thought behind it:
"When you are young, you believe, the possibilities are endless… "
The response to the film was mixed. Though the movie had a successful opening at cinema houses in Delhi and Mumbai. The release date for Dil Dosti Etc was Septemeber 28, 2007.
Watch the song 'More Banke Chhaliya' from Dil Dosti Etc here: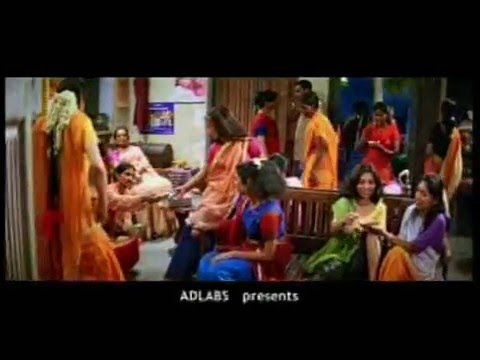 13B: Fear Has a New Address (2009)
Director: Vijay Kumar
Stars: Madhavan, Neetu Chandra and Poonam Dhillon
 13B: Fear Has a New Address is a Hindi dubbed neo-noir mystery horror film. The original saw its release in Tamil.
The Vikram Kumar direction features Madhavan (Manohar aka Manu) and Neetu Chandra (Priya, Manu's wife) in pivotal roles.
Poonam Dhillon (Manohar's mother) is also in the film. However, her character could have been more impactful.
The film follows Manohar who endures a paranormal incident at the apartment he has newly bought. He witnesses a drama exclusively on the television at home, showing what lies ahead for his family.
Audiences will have to views the film to see how the story unfolds. Describing the film as an "Engrossing Thriller" an IMDb user compliments the storyline and Madhavan:
"The plot is fascinating and the unraveling of the story behind the TV serial's characters is eye-popping! The violent flashbacks and disturbed characters leaves the viewers horrified!
"Madhavan, as always, has given a sincere and outstanding performance! You feel terrified with him."
Despite many critics giving a mixed reaction, the film was a hit. The Hindi version of the film came out on March 6, 2009.
Watch Trailer for 13B: Fear Has a New Address here: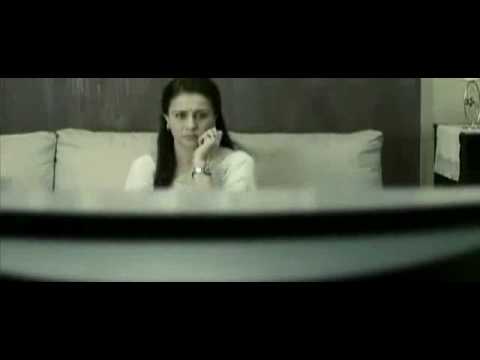 Singham (2011)
Director: Rohit Shetty
Stars: Ajay Devgn, Kajal Aggarwal and Prakash Raj
Singham is an action drama film in the Hindi language. It is a Rohit Shetty direction, with Yunus Sajawal writing the screenplay.
Starring Ajay Devgn in the lead role, the film is a remake of the Tamil movie Singam (2010.
Ajay portrays the character of Bajirao Singham, a house station officer who becomes a police inspector. His love interest in the film is Kajal Aggarwal (Kavya Bhosle).
Prakash Raj (Jaikant Shikre) also plays the main antagonist in the film. Nikhat Kazmi from Times of India who gave the film four out of five praises the style and action aspects:
"Singham is over-the-top retro kitsch, spilling over with high-voltage stunts, slow-motion action cuts and fiery dialogues delivered in high decibels.
"It is meant for all those action buffs interested in time travel to the angry young 1970s and 1980s when cinema was larger-than-life and totally unrealistic.
"But then, retro is currently chic, isn't it?"
Taran Adarsh of Bollywood Hungama also shares similar sentiments. He highlights the notion of "heroism."
According to the critic, Komal Nahta, the film has powerful dialogues and performances. Releasing on July 22, 2011, the went on to become a box-office blockbuster.
Watch a Police Station scene from Singham here:
Te3n (2016)
Director: Ribhu Dasgupta
Stars: Amitabh Bachchan, Nawazuddin Siddiqui, Sabyasachi Chakraborty, Vidya Balan
A direction of Ribhu Dasgupta, Te3n is a Hindi mysterious thriller suspense film. Te3n is a remake of the South Korean movie Montage (2013).
The key stars in the film include Amitabh Bachchan (John Biswas), Nawazuddin Siddiqui (Father Martin Das), Sabyasachi Chakraborty (Manohar Sinha) and Vidya Balan (Sarita Sharma).
This is also the first film that sees Big B and Nawauddin sharing screen space.
The film shows two simultaneous kidnappings. A grandfather, a priest and a cop head the investigations. They are on a quest for justice.
The shooting for the film took place at heritage locate of St. Paul's Cathedral, Kolkata. Despite the film not faring so well, the film did earn critical acclaim.
Critics Divya Solga from IDNIA sums it up as an "Intensely Gripping Thrilling Drama."  She writes in her analysis:
"Te3n has some brilliant performances by its lead actors and has full potential to end up among decently made thriller films from our country."
The film was released across different global territories on June 16, 2016.
Watch a Revealing Kidnapper scene from Te3n here: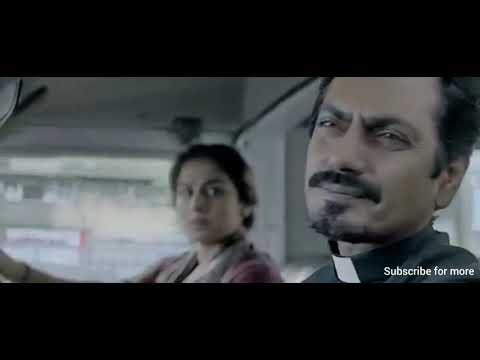 Raman Raghav 2.0 (2016)
Director: Anurag Kashyap
Stars: Nawazuddin Siddiqui, Vicky Kaushal, Sobhita Dhulipala
Raman Raghav 2.0 aka Psycho Raman is a Hindi neo-noir thrilling suspense drama, under the direction of Anurag Kashyap.
Nawazuddin Siddiqui (Ramanna) and Vicky Kaushal (ACP Raghavan Singh Umbi) are the main stars in the film.
Sobhita Dhulipala (Smrutika 'Simi' Naidu) who made her debut in the film also has a lead role.
Contemporary Mumbai is the setting for this film.
Through the representation of eight chapters, the film follows the life of terminator like Ramanna.
His character takes inspiration from Raman Raghav, a notorious real-life serial killer from the 60s. There is also like a cat and mouse scenario between Ramanna and rogue police officer Raghavan.
Film critic Anna M. M Vetticad appreciates Siddiqui's acting along with his look for being "eerie, scary, [and] disgusting."
The film had its premiere during the Director's Fortnight segment at the 2016 Cannes Film Festival. Coming on out in India on June 24, 2016, the film did well at the box office.
Watch an interesting scene from Raman Raghav 2.0 here:
There are other films under the banner of Reliance Entertainment that can also be watched on Amazon Prime. These include Cash (2007), Shob Charitro Kalponik (2009) Deewana (2013), Buno Haansh (2014) and Hawaizaada (2015).
All the aforementioned Reliance Entertainment Films have English subtitles options when viewing. Some of these films will take you on an exciting ride.