"Salman was very touched after seeing Suzi cry after Bajrangi Bhaijaan."
The latest Salman Khan movie, Sultan (2016), welcomes a last minute casting call.
Young Suzi has been handpicked by Salman to play his daughter in the widely anticipated film.
Remember the little girl who captured the hearts of the nation in a 16-second video clip last year?
After watching Bajrangi Bhaijaan (2015), the three-year-old was seen crying on her mother's lap, saying she wants Salman Khan because she loves him.
If that wasn't adorable enough, Salman saw her video and replied with this tweet:
i love you too: https://t.co/3n0OatimUM

— Salman Khan (@BeingSalmanKhan) July 23, 2015
A source close to the film confirms: "The young girl isn't playing Anushka [Sharma]'s younger version. In fact, Suzi will be seen playing Salman's daughter and has a vital role in the film's climax."
It all started with Suzi's viral video and Twitter reaction, after which Salman told a member of his team to make contact with Suzi's family, and arranged for a small visit in Mumbai.
A source reveals: "Salman was very touched after seeing Suzi cry after Bajrangi Bhaijaan and so he wanted to meet her personally.
"Suzi flew to Mumbai from Delhi a few days back and met with the actor on the sets of Sultan. Salman spent a lot of time with her. He spoke to her and even played with her."
Not only this, but Salman also presented the young fan with a copy of his famous bracelet for her to keep.
Suzi isn't the only one excited about this big opportunity. Her mother Madiha has been very keen to securing a film role for her, so it could not be more perfect for Suzi to take a pinnacle role in Sultan, which will be in the spotlight for its Eid clash with Shahrukh Khan's Raees.
Having selected her directly for the role, Salman says Suzi would be perfect for it, despite the fact another child actor had already been chosen to play this character.
Since then, the young star has been photographed with Anushka Sharma and Hrithik Roshan, and of course, her favourite actor, Salman!
Watch the trailer for Sultan here: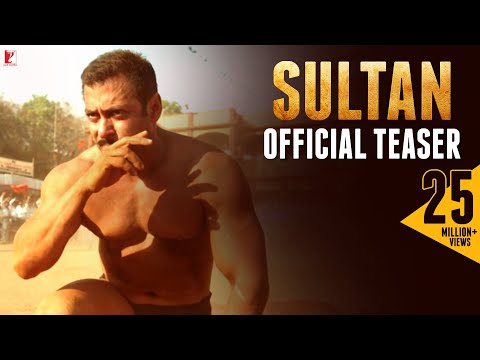 Sultan is scheduled to be released on Eid 2016.