"Here's a few options for you to wear on your D-Day."
Power couple Deepika Padukone and Ranveer Singh finally wed in a Konkani ceremony at Villa Del Balbianello overlooking Lake Como in Italy.
Official photos of the couple, known as DeepVeer by their fans, have not yet been released but there were some glimpses of their outfits.
Deepika wore a beautiful red and gold saree, while her groom Ranveer chose to wear an off-white sherwani embellished in gold prints.
Fellow Bollywood stars have already sent their well-wishes to the couple. From Madhuri Dixit to Karan Johar, social media is full of congratulatory messages.
Not only celebrities but popular condom brands took to their social media accounts to wish the couple a happy married life.
Condom brand Manforce Condoms had a witty message for the couple. They posted:
"Here's a few options for you to wear on your D-Day."
Along with the message, the brand gave a few options with the tagline: "Dear DeepVeer, the wardrobe's ready."
Here're a few options for you to wear on your D-Day. #DeepVeer #DeepikaWedsRanveer #DeepVeerKiShaadi pic.twitter.com/HrZrcTLA46

— Manforce Condoms (@ManforceIndia) November 14, 2018
It was not just Manforce Condoms who sent a cheeky message to the couple, leading condom brand Durex wished them well.
On their Twitter, they posted: "We have got you covered."
The company posted a blue-coloured photo with the tagline: "Congrats Deepika and Ranveer for officially putting a ring on it."
We've got you covered. 😉 #DeepVeer #DeepVeerKiShaadi pic.twitter.com/eRL4MnSEXC

— Durex India (@DurexIndia) November 14, 2018
Ranveer is also a brand ambassador for Durex. He made headlines for being the first mainstream Bollywood actor to endorse a condom brand in 2014.
His campaign, dubbed #DoTheRex, was hugely popular as it combined a fun dance with promoting safe sex.
It was a clever choice to pick Ranveer as the brand ambassador as the company marketed themselves to a huge audience.
Watch the 2014 #DoTheRex advert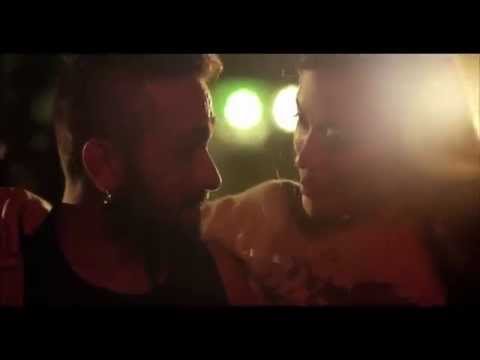 This is not the first time where Durex has posted messages of congratulations to the stars of India.
They posted ads to congratulate Virat Kohli and Anushka Sharma, and Sonam Kapoor and Anand Ahuja.
Durex wrote: "Congratulations Virat and Anushka, let nothing come between you except…"
Sonam and Anand received this message: "Congrats Sonam and Anand, we have you covered."
The wedding of Deepika and Ranveer took place in the morning of November 14, 2018, and was a Konkani ceremony.
It is the first of their two-day festivities. The couple is having an Anand Karaj ceremony, as per Sikh tradition, which will be held on Thursday, November 15, 2018.
The second wedding will also take place in Italy and will be attended by close family and friends.
As their festivities continue, there is no doubt that these messages of congratulations will be one of the more unique ones.