"When you have had great sex and you want to celebrate, then you Do the Rex."
Ranveer Singh is easily one of the hot topics of the Bollywood world right now. But what do you get when you combine Ranveer's irresistible charm and Durex condoms? The answer: Bollywood and sex!
Leading sex protection company, Durex have recently announced Ranveer Singh as their new Brand Ambassador. To celebrate this rising star's appointment, Durex have unveiled a 'Sexy New Move' commercial to titillate Bollywood fans all over the social media world; cleverly entitled 'Do The Rex'!
As Ranveer says: "When you have great sex, you do the rex!' It's certainly a clever choice on behalf of Durex to choose a leading Bollywood star to endorse them. And with both India's booming population and Bollywood industry, Durex are already marketing themselves to a huge mass audience who enjoy having a good time.
Bollywood, has in recent years, relished a growing leniency towards sex in its movies, so taking one of its future stars to a sex protection company was inevitable.
Ranveer is already notorious for his roguish charm and untameable personality – does he represent the new generation of bad-boys of Bollywood that women can't get enough of?
With most of the Bollywood world opting to stay away from the topic of sex outside of their movies, Ranveer is the first male Indian actor to agree to the controversial campaign.
Rumours suggest that both Emraan Hashmi and Arjun Rampal were approached for the Brand Ambassador role but declined. Ranveer however, has no qualms at breaking the sexual taboos of India and lending them his face:
"As an actor and as an individual, I have a propensity for pushing the envelope, breaking the mould and taking the road less travelled. As such, I constantly endeavour to build an equity that is unique – one that truly stands out from the crowd," Ranveer says.
"Over the past three-and-a-half years that I've been a part of the Hindi film industry, I've declined several tempting endorsement offers.
"I've been saving my brand virginity for the right one. And now, finally, I'm popping my cherry with the world's leading brand in Sexual Wellbeing – Durex!"
Until now, only adult star turned Bollywood actress, Sunny Leone, has endorsed condoms in India. Could this be the changing face of India as we know it? With Bollywood such a huge influence in the country, discussion of sex and safe sex is becoming an increasingly important subject:
"Sex is still considered a taboo in our country and the idea behind my association with Durex is to create awareness around sexual wellbeing, promote safe sex and have fun while doing it!
"After intensive brainstorming, my partners at Durex and I have jointly devised a kickass creative campaign, but it'll be a while before it releases. It will surely hit the spot, but it won't be coming soon," Ranveer adds.
According to Sexual Health India, 75 per cent of the population, an incredible 1.2 billion people, are under 35 years of age. Therefore, clear awareness and understanding of safe sex are essential.
General Manager, Nitish Kapoor says: "Through our partnership with Ranveer, who is a hugely popular figure and loved by young people across the country, we will be able to positively engage in a discussion around the subject of sexual well-being and safe sex in India. We are extremely excited about our association and look forward to working with him."
The new ad has certainly been a big hit among Ranveer fans, and the Bollywood hunk is far from shy in it. The ad sees Ranveer and a lucky lady getting a little steamy and later the actor does a dance number on stage, performing his own rap, while he does the 'Rex':
"The Rex is a dance move that signifies the celebration of great sex! When you have had great sex and you want to celebrate the divine experience that has moved you, then you Do the Rex," explains Ranveer.
"I believe intimacy is never just physical, but emotional too. I'd like very much for the youth of the nation to talk more openly about safe sex by normalising the conversation. It was great fun shooting with such a talented team of professionals and I am looking forward to doing more exciting work with Durex in the future."
Take a look at the Ranveer's Durex commercial here: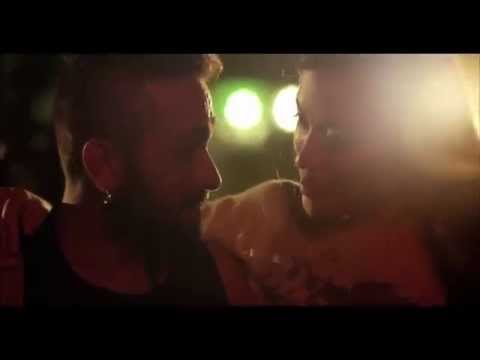 The ad promises a fun and entertaining take on safe and healthy sex promotion. Durex images of Ranveer holding a condom packet have already circulated in the viral world, and generated a big buzz among his fans.
By endorsing a new sexy avatar, we are certain that Ranveer's popularity in India and across the globe can only get bigger and better. The new Durex 'Do The Rex' ad promises good and safe fun for all who those looking for a good time.