She even went to his village in Punjab to help improve her Punjabi
To speak Punjabi fluently can be the result of growing up in a traditional mother-tongue loving Punjabi household, living in Punjab in India or simply being around Punjabi people enough to understand and learn it.
It is the latter that demonstrates how committed you are to learn a language like Punjabi which most likely is not your first language.
With English becoming a growing medium of communication today in countries like India, it is evident that this will impact on the loss of native language progressively. Punjabi is one such language that is losing its influence and popularity.
So, when you come across people who are not Indian but can fluently speak Punjabi in a very impressive manner, it sure gets your attention! Especially, since today's younger Punjabis are not speaking it as much as they should do or willing to do so and finding it easier to resort to English.
We've compiled 7 videos of people who can speak Punjabi very well after learning it in some way. Either for a social purpose, for their relationship, or simply to be able to communicate with other Punjabi people, and also understand what they might be saying about you!
These people who are from completely non-Indian or South Asian background really astound you with their level and amazing ability to speak the Punjabi language indeed!
Stephen Gucciardi
Stephen Gucciardi originates from Mississauga, Ontario in Canada and is now residing in the UK studying tax law. He studied Modern South Asian Studies at the University of Oxford and qualified in 2014.
Stephen studied Punjabi at Punjab University in Patiala. He says he sees it as a hobby and a loved past time to learn Punjabi.
His partner is Smriti Sawkar, who also studied at Oxford University but is originally from New Delhi, India. Her native language is Hindi and Stephen can also speak Hindi.
Here's a video of Stephen speaking Punjabi: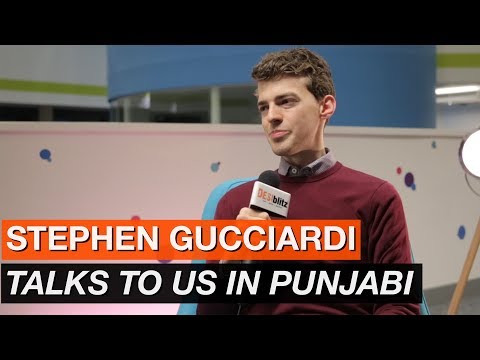 This video of Stephen's Punjabi speaking capability is extremely impressive. His tone, accent and pronunciation of the words are spot on and if you did not see that he is a white Canadian man, it would be difficult to tell that he is not Punjabi!
Siana
Siana is a white Australian woman whose partner is Punjabi, Amandeep, who she met over 20 years ago. She was born in Tasmania and now resides in Sydney.
Siana's mother is of English descent and her father is Irish.
Her command of the Punjabi language has developed with her love for her husband who could not speak English very well. So, they taught each other their respective languages.
She even went to his village in Punjab to help improve her Punjabi and to be able to communicate with his family. And she can make Desi food, including roti and sabzi.
Here's a video of her speaking Punjabi: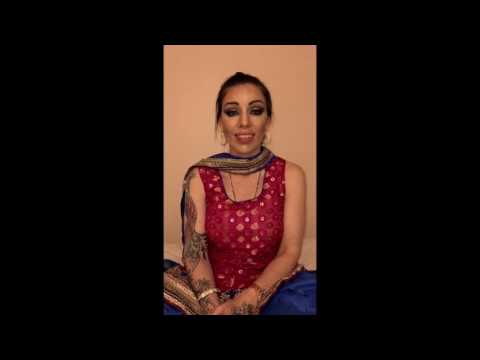 In the video, as you can see Siana likes to wear Desi attire and looks the real deal when it comes to a Punjaban!
Nigerian Man
This Nigerian man tells us that he learnt to speak Punjabi after spending time in India and Punjab for nine years.
He said there were young children around him who spoke Punjabi so he picked it up from them.
He also gives us a rendition of the Pankaj Udhas song 'Chitthi Aayi Hai' from the Bollywood film Naam!
Here's the video of the man speaking and singing:
The time spent in Punjab by this Nigerian man has definitely been useful as he picked up a new language and singing abilities while being there!
Mike Deep – Bus Driver
Mike Deep as he calls himself, is a bus driver in Brampton, Canada. He claims he learned his Punjabi by speaking to passengers boarding his bus.
Born in Toronto, his parents are of French descent. Coming from New Brunswick in Canada.
He says his bus service from Monday to Friday has allowed him to practice the language.
Here's a video of Mike speaking to someone interviewing him in Punjabi on a journey: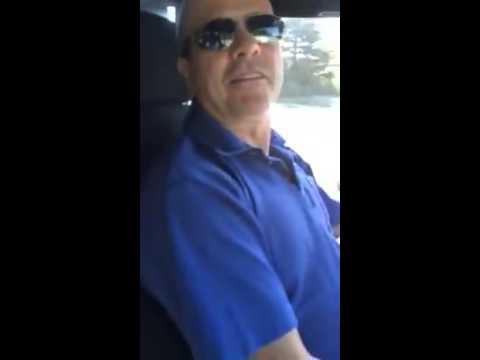 It's clear that Mike has picked up his Punjabi from people around him or even he has studied it somewhere. But it definitely makes communication easier for him with Punjabi passengers for sure!
Canadian African Women
These two Canadian African women are interviewed in Punjabi.
They work as volunteers in their area to spread their message and felt the importance to learn and speak Punjabi so that they can communicate easily with the residents.
They attend a weekly meeting in Richmond Hill, where the event is always in Punjabi. They have been learning for over four years.
Here's the video of them speaking in Punjabi: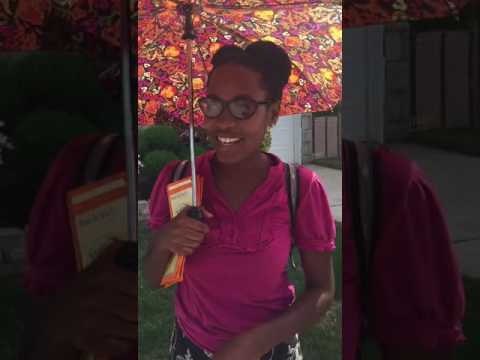 The video shows that these women took the initiative to learn the native language of Punjabi of the residents in order to be able to develop a relationship with the local community for their purpose.
Chinese Girl – Lim
This Chinese girl called Lim, lives in Malaysia, who happens to be at a phone store where she was followed by the video maker, R Singh, after she asked him in Punjabi, 'How are you Sardar ji?" as she passed by.
The interviewer intrigued by her, asks about her ability to speak Punjabi so well.
The conversation then gets into a very fun filled flow, where she tells us that her friend taught her how to speak the language
She's been learning for over five years and her brother-in-law is from Moga, Punjab.
Here's the video of her produced by WooGlobe of her speaking Punjabi: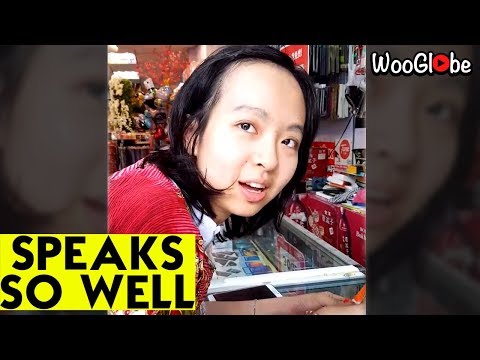 It's clear from the final part that she does not want her number to be given in order not to be hassled by Punjabi guys!
West Indian Sales Man
This West Indian man in the UK sells aftershaves and perfumes. He is also capable of speaking in Punjabi.
The video shows him entering a Desi clothes store which looks like it is in Birmingham and conversing with the owners in Punjabi.
Telling them they will get a great price from him and also that he is bald and is feeling very hot due to the weather!
There's no doubt that you can probably get great deals from this man but you cannot speak Punjabi in front of him because he will know what you are saying!
Whilst singers like Nesdi Jones and Anita Lerche have also shown us that they can sing in Punjabi, these videos show you that Punjabi can be learned and spoken by anyone willing to learn it. If non-Indians like these can learn it, then anyone can!
Besides, learning more than one language always demonstrates the ability to exercise your brain further. And adding Punjabi to your language arsenal will allow you to definitely learn more about the culture and help you communicate with the older generations, who did not have the luxury of education or the opportunity to learn in so many different ways, as available today.