"People will also see a different side to myself and my music which I hope [they] will enjoy."
Eager for more music from the incredible singer Nesdi Jones? Well, you're in luck as she announced a new teaser for upcoming track "Chann Chann". It promises to create an upbeat sound, with elements of Bhangra and hip-hop!
Nesdi Jones announced the news on Twitter and revealed a sneak peek of the music video on YouTube. The complete song will launch on 24th April 2017.
The upcoming track acts as a collaboration between the Welsh singer and Nirmal Sidhu, who also sings on the track and created the lyrics. Dav Juss also features on the track, as he composed the music.
The video has already generated a huge positive response from fans, as over 6,000 watched the teaser. Many commented both on YouTube and Twitter, congratulating Nesdi on the collaborative song.
While the teaser doesn't reveal Nesdi's wonderful voice, fans can expect an upbeat, catchy song for summer 2017.
Watch the "Chann Chann" teaser here: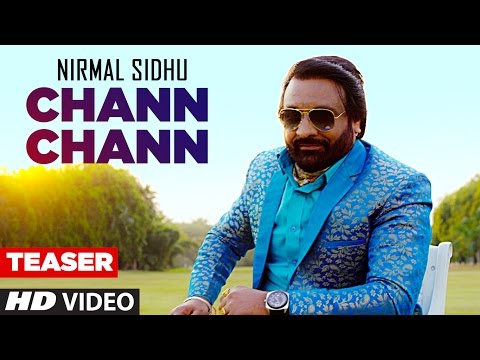 Nesdi exclusively revealed to DESIblitz her excitement for the song's full reveal. Describing it as "a track you can party to", she explained how it will give her fans a different style compared to her previous songs, such as 'London' and 'Middleman':
"It's a fusion of Bhangra & hip hop which Dav [Juss] has produced really well. When I first heard the track I got excited to work on a different style of music to what I usually do."
She also added: "People will also see a different side to myself and my music which I hope [they] will enjoy."
Nesdi revealed that Nirmal Sidhu approached her to write a feature for the song, which she called "an honour". Therefore Nesdi sings "Chann Chann" in English, but will still perform Hindi songs in the future.
The Welsh singer, who found fame in the British Asian music industry with 2014 hit 'London', believes 2017 will act as a busy year ahead for her.
Finding continual success in her YouTube channel, Nesdi revealed to DESIblitz: "I'm releasing my own remixes, mashups and covers on my YouTube Channel due to the many requests I get! Furthermore, plenty of Desi tracks are in the pipeline so it's hopefully going to be a busy year."
And what else can fans expect after this song's release? Well, not only has she completed a new romantic duet (for release later in 2017), she's also planning to make a new album!
Nesdi said: "There will definitely be an album in the future but I'm extremely fussy with my own releases so [it] might take a little time!"
DESIblitz can hardly wait for the new release of 'Chann Chann'.
Keep your eyes peeled for the song's full reveal on 24th April 2017!