"We are slowly getting used to it."
Cricket fans were in for a treat following an eventful day in the IPL, including a historic two super overs game on October 18, 2020.
The match between the Kolkata Knight Riders and Sunrisers Hyderabad concluded first, following a one-over eliminator.
The night was capped off by game thirty-six of the IPL between Kings XI Punjab (KXIP) and Mumbai Indians. For the first-ever time, an IPL game was drawn into an extraordinary second super over finish.
This iconic match was played behind closed doors at the famous Dubai International Cricket Stadium.
With Kings XI equalling Mumbai's 177 in twenty overs, the match was poised for a grand finale.
Coming off from five straight wins, the team in form, defending champions Mumbai were firm favourites.
Watch highlights of this thrilling IPL match here: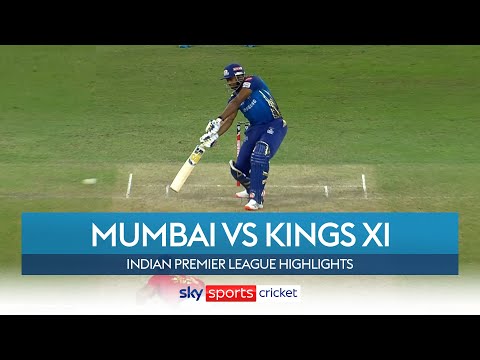 This notion was quickly confirmed. At one point, Jasprit Bumrah bowled beautifully to Kings XI Punjab, restricting them to only five runs in the first super over.
However, not to be outshone, right-arm fast bowler Mohammed Shami responded with a barrage of yorkers to Rohit Sharma and Quinton de Kock (RSA).
Shami's steady bowling frustrated Mumbai Indians as they narrowly missed out pipping Kings XI Punjab on the final ball.
This set the stage for an IPL game to enter an unprecedented second super over.
During the interval, KXIP head coach Anil Kumble increased tensions by debating rules with the umpires, as the game headed into a historic second super over.
The dust settled quickly, with Mumbai Indians taking to the crease, scoring a competitive total of eleven.
Seizing the moment, Mayank Agarwal of KXIP, produced a stellar all-round performance, saving a sure deep mid-wicket six.
He was then aided by big hitting Chris Gayle (WI) who in KXIP's response smashed the first ball off the over for a six. Agarwal rounded off the action by bringing the Kings of Punjab home to victory, smashing two successive boundaries.
This was a climactic end to a record-breaking match.
The loss left Mumbai Indians clear second in the IPL table, two points behind leaders Delhi Capitals.
Scoring 77 of fifty-one balls, man of the match KL Rahul of the Kings XI Punjab summed up the night stating:
"We are slowly getting used to it. We don't want to make a habit out of this, but we will take the two points however they come!"
All eyes will be fixed on the remaining matches of the IPL. Fans will surely be hoping for a repeat spectacle.