"He began to give me evasive replies and shouted at me. He tried to outrage my modesty."
Amit Mishra has been charged and summoned by Bengaluru police, after a female friend alleged that the Indian leg spinner had abused and assaulted her on September 25, 2015.
The police have asked the Delhi-born cricketer to appear in person for questioning within seven days, otherwise he could face stern action.
34-year-old Bengaluru resident, Vandana Jain, has been identified as the alleged victim in this case.
Jain is known for producing the 2014 Bollywood comedy Balwinder Singh Famous Ho Gaya, along with once co-owning the Bengal Tigers team as part of the Celebrity Cricket League.
Jain had made a formal complaint to the Ashok Nagar police station, accusing Mishra of abusing and assaulting her when she went to see him at the Ritz Carlton five-star hotel where he was staying.
She had told the police that Mishra had regularly visited her house on Rest House, Crescent Road during his training in the city at the National Cricket Academy.
Mishra put up in room number 810 has been accused of assaulting Jain with an electric kettle during a heated verbal interaction between the two.
In the complaint filed on September 27, 2015, Jain stated:
"I learnt that he is in town for training prior to South Africa tour. On 25 September evening, I went to Ritz Carlton hotel room and began to talk to him.
"He began to give me evasive replies and shouted at me. He tried to outrage my modesty. Even few hotel staff have seen this and CCTV footage must confirm this. Please take action against him for assaulting me."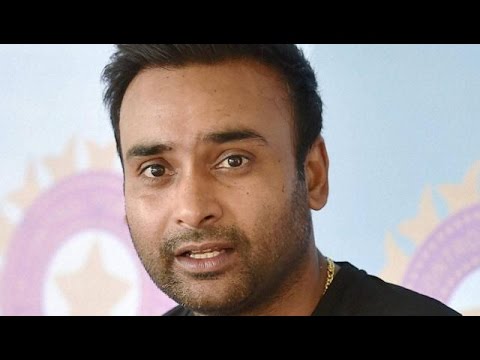 Confirming the alleged assault to the media, DCP of Bengaluru Police Station, Sandeep Patil says:
"A case has been registered in Bangalore against Indian cricketer Amit Mishra. The case has been registered in the month of September on the complaint of a lady.
"The complainant alleges that she knows Mishra for the past three years and when the Indian team was here for the cricket training in the month of September. At that time Amit Mishra was staying in one of the hotels in Bangalore.
"One day when this complainant went to the room of Amit Mishra. So when she was in the room, at that time Mishra also came there.
"At that time they had a heated argument and ultimately she alleges that he assaulted her as well as physically abused and physically assaulted her.
"So in this regard a FIR has been registered. An investigation has already been commenced. The investigation is going on," adds Patil.
Under sections 354 and 328 of the Indian Penal Code, the 32-year-old has been booked for assault or criminal force to woman with intent to outrage her modesty and causing hurt with intent to commit an offence.
Mishra, who had been named in the test squad for the first two matches against South Africa, has not yet responded to these serious allegations.
The BCCI (Board of Control for Cricket in India) has launched their own inquiry into this matter and may take appropriate action against the player if found guilty.
Amit Mishra is likely to face arrest, if he does not appear before the police within the seven-day period.