"Mind-f****ery is going to happen when you play the game."
First person shooters have a long reputation of being a cookie cutter – 'once you've played one, you've played them all'.
With Call of Duty: Black Ops III, however, Activision and Treyarch are pulling out all the stops to make sure it is as unique and rememberable as possible.
It attempts to overthrow the popular argument that the games have become too similar for gamers to commit to playing the new installments.
The campaign story is set 40 years after the events of Black Ops II, in a 21st century Cold War.
Science and technology have gone through radical development, thus creating a believable futuristic landscape.
Military technology in particular have advanced to the point of using robotics and super-soliders, which play a huge role in combat.
Treyarch have been particularly vocal on the darker take on the narrative as studio design director, David Vonderhaar, says:
"Mind-f****ery is going to happen when you play the game."
We find out what is different about Black Ops III and how it sets itself apart.
The Story
The narrative follows a black ops operative, with their counterparts going off the grid in a world where everyone is connected and wired all the time.
This, alongside a leak of military intelligence that you are set up to investigate, lays out the groundwork for a gaming experience built upon uncertainty.
Vonderhaar goes on to say that it is designed to be a 'very deep, very dark and sometimes really twisted narrative experience'.
The gameplay has been vamped up to meet the futurustic setting, allowing control of the soliders' cybernetic limbs and other technological augmentations.
Missions
One of the most talked-about changes has to be the those made to campaign mode. Missions can now be completed in any order.
Jason Blundell, the director of campaign and zombie mode, says this system gives players the 'flexibility to consume the content how they want'.
This works well alongside the new focus on co-op which no longer limits the gamer to a single player experience.
You can play up to four player online co-op. Alternatively, join your friends online doing missions, despite how far along in the game they are.
There is also the option for two players to team up locally via a split screen.
In addition, the missions now take place in more open battlefields and few narrow corridors.
Female Characters
Another notable change is the option to play as a woman throughout the game, so that they are 'not just in support roles but in active combat'.
Blundell explains that 'we wrote a gender neutral script and the actor brings their personality and gender to the words…. But it doesn't pander to either'.
This is an important move as the game is set in the future, and having women as more than a background or support is a move forward in the right direction.
Combat
The combat has been revolutionised and utilises the mechanics of advanced technology through the addition of cybercore abilitiles.
The new moves range from igniting enemy grenades to releasing swarms of fly nanobots, to consume your opponents and emit sounds that causes foes to vomit to death.
Such futuristic framework allows the players to hack into and control enemy robots.
You can also use them to destroy your foes, and literally rip battery packs from robots chest and use it as a grenade.
These cybercore abilities have set themselves above and beyond previous games, making it a different first person shooter experience.
Zombie Mode
Black Ops III offers a zombie mode, which features the story Shadows of Evil. It boasts a celebrity cast of Jeff Goldblum, Heather Graham, Ron Perlman and Neal McDonough.
This story is set in the 1940s in the city of Morg, where the four main characters are thrown into a zombie infestation and have to fight their way out of it.
Although it is a DLC, it is not a seperate entity and you need Black Ops III in order to play it.
Watch the zombie mode trailer here: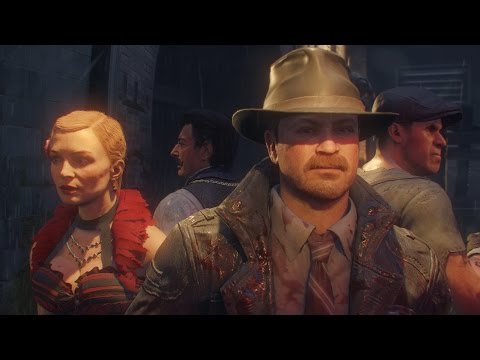 In response to the fans' needs and critiques, the loadouts are now interconnected and the game modes are no longer seperate.
This means you can take your upgraded characters and teams along the campaign, zombie and co-op modes.
Not only does it make the switch between modes easier, the gameplay experience also becomes more personal.
Check out the full trailer here: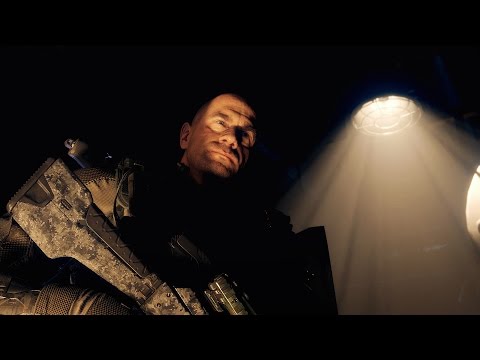 Black Ops III strives to stand out in an exciting way, with the new combat techniques fully taking advantaged of futuristic time period almost giving off a sci-fi game experience.
The new mission layout grants the player freedom of movement, delivering a realistic co-op experience by teaming up on missions regardless of whether they are on the campaign.
The darker and twisted narrative, as well as a new installment to the zombie mode, is yet another reason that gamers are itching to get their hands on it as soon as possible.
Call of Duty: Black Ops III will be released on November 6, 2015 for the PS4, PS3, Xbox One, Xbox 360 and PC.