"I was fascinated by the UK's unique blend of cultures and the behaviour amongst the youth."
Arjun & Alison as the name dictates is about two university students named Alison (played by Monique Squeri) and Arjun (played by Shiv Jhala). Based on a Birmingham University campus this movie revolves around a bloodlust for justice and revenge.
The movie is directed by Sidharth Sharma and co-written with Andy Conway. Kulvinder Ghir from Goodness Gracious Me also appears in a cameo role.
The film centres around Arjun and Alison who are plotting a revenge against their friend's killer. The alleged murderer is another student named Gordon (played by Oliver Squires) who is also a promising member of the university's controversial English Society.
Gordon, an arrogant young man is seen boasting about his racist views on campus. This causes him to become a prime suspect for the murder of their friend Nigel (Played by Duane Hannibal).
While Arjun and Alison try to avenge the death of their friend, they come across their own secrets and insecurities.
The cast and crew are all new and despite all the tension and anger, there is a major human element between Arjun and Alison that would make us empathise with them. The trailer portrays Alison as a daring and vicious woman while Arjun is depicted as a quiet loner. It will be interesting to see how these two polar opposites work together for their dangerous mission.
The actress who plays Alison, Monique Squeri has been acting since 2006 mainly in theatre roles and some independent films. She is new to this British Asian movie. As a newcomer to the British Asian scene, her role looks challenging and she seems to play it well.
Shiv Jhala who plays Arjun is from London. He hasn't fallen into acting by luck. He is actually a graduate from the Lee Strasberg Film and television Institute in Los Angeles.
To top that he has also obtained an Acting Diploma from Whistling Woods International, where he was taught by the talented veteran actor Naseeruddin Shah.
Naseeruddin Shah is seen as a method actor in the industry and with the growing breed of method actors and demand for realistic acting and cinema, it can only be a good thing for Shiv.
Despite the film consisting of fresh cast and crew, the film's premier took place at London Indian Film Festival in 2012. It later went on to be selected for the St Tropez International Film Festival in 2013. The film was critically acclaimed and Monique Squeri was awarded the Best Actress title.
Despite decades and improvement some kind of subtle disguised racism is still felt by a few and it is not just of one kind towards once race. The idea for this movie stems from the director's own experiences in Britain. Director Sidharth Sharma: "It was this theme of my territory, my land, and its borders."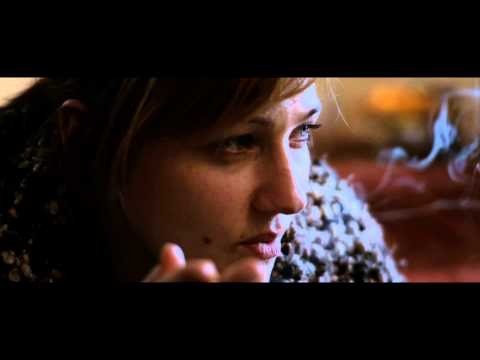 "I was fascinated by the UK's unique blend of cultures and the behaviour amongst the youth. During a visit to Birmingham I was particularly moved by the race riots that occurred during my trip. I was shocked by the fighting, which was happening and discussed a film idea with screenwriter Andy Conway.
"As a result the script for Arjun & Alison had surfaced and I was compelled to make a film about the racial tensions in this part of the country as opposed to shooting in London, which is a familiar backdrop in modern Indian cinema."
On the topic of racism, he states: "It's ignorance. It can happen to very educated men, it's prejudice and not being able to understand or respect someone else's culture."
The cast and crew have taken a huge risk by tackling a very sensitive topic for their break into the film industry. It is important to remember that it is just a concept and doesn't apply to all. The very country where this can happen is also a major social support background for freedom of speech and equality.
The film has already been received very well in US and it is all set to release in the UK on April 25. Based on our own very soil, this film voices a social stigma that still needs to be addressed. It will be an interesting watch.