"Music is a part of my soul, a driving force in my life and a constant companion"
Singing, songwriting, and entrepreneurship are just some of Ananya Birla's many talents.
Hailed as one of Forbes Asia's "Women to Watch", Ananya is an inspiring individual. Aside from enjoying a successful career in music, Birla launched her first social enterprise at the age of 17, to help empower rural women in India.
Since then, she has worked hard to tackle the stigma that continues to exist around mental health in India.
Signed to Universal Music Group, Ananya Birla uses her business prowess to fuel her creative passions. Having loved music from an early age, Birla debuted her singing career in 2016 with the track, 'Livin' The Life'.
Her second single, 'Meant To Be', has already welcomed over six million views on YouTube.
In a special interview with DESIblitz, Ananya Birla opens up about her ambition to make a positive difference through her music and business initiatives.
Ananya, tell us about your background, where did your passion for music come from?
I'm a singer, songwriter and entrepreneur who is following her passion and aiming to encourage others to do the same. Music and business are the strongest forces in the world to connect with people – in everything that I do, I strive to connect with people and hopefully to make a positive difference.
My family loves music and in my household music was infectious, with singing and dancing every day. Ever since a young age, I was drawn to and infatuated by anything to do with the arts.
I learned the Santoor (a traditional Indian instrument) by the time I was nine, this helped me to teach myself the guitar. By the time I was at university in the UK, I was writing my own music and performing on a regular basis.
You did a lot of classical training at a young age – did you always know that you would go on to have a music career one day?
Music is a part of my soul, a driving force in my life and a constant companion. I have always loved it, but I was not always convinced that I could make a career out of it.
"I harboured a secret ambition to enter the music industry, but there were pressures to do something more conventional and, at times, I was scared to turn my passion into a career."
I still have to remind myself regularly that if my dreams don't scare me then they aren't big enough.
Who were your musical inspirations growing up?
I love all music. In particular, anything by Coldplay, A. R. Rahman, Ed Sheeran, Justin Bieber and Rihanna.
I think that Eminem is one of the most inspiring artists, the honesty and vulnerability of his music is so powerful and resonates with so many people.
Your new single 'Meant To Be' has a lot of Western influences. How would you describe your music style?
My music sits in the electro-pop space, with a focus on meaningful lyrics. I believe 'Meant to Be' is very much my sound, it feels right intuitively.
I try to work a global appeal into my music. Recording, writing and producing takes me all over the world, in the last few months I have been in the US, Scandinavia, Dubai and the UK.
I incorporate certain things from each of these places into my music, whilst also staying true to my Indian roots.
You've done a lot of work with mental health. Do you feel that there is a crossover between the initiatives you run and the music you create?
This is very interesting, and I do believe there is a crossover. Music can certainly impact mood, it has helped me through many difficult times, and also enhanced many happy experiences.
"I want to create music that connects with people, makes them feel better about different situations and at the end of the day, brings a smile."
I also hope that as my music attracts more attention, more awareness will be raised for my mental health initiative, MPower Minds.
Tell us more about MPower – is mental health still stigmatised in India?
I founded Mpower with my mother last year with an aim to stamp out the stigma around mental health in India.
We empower individuals and their families dealing with mental health disorders by raising awareness, alleviating stigma, encouraging education, and providing world class holistic services in our care centre.
The stigma around mental illness is still strong in India. Mental health is a topic that is rarely discussed and when it is, it is often trivialised.
"Depression and suicide rates are on the rise, and people are afraid to reach out for help because they don't want to be judged or perceived as inadequate."
Particularly in rural India, you still see parents taking unwell children to temples instead of hospitals. I'm sure with the efforts of Mpower Minds, we can contribute towards breaking the stigma.
You started your first business at an early age – what are some of the challenges that you have faced as a young female entrepreneur?
At 17, I built a microfinance institution that provides loans to low-income, rural women to help them grow their businesses. I was keen to enable and empower other women in India to be self-sustainable and to fulfil their potential. The business is called Svatantra which means freedom in Hindi.
The microfinance world was dominated by men who were much older, it was tough to prove to everyone that I knew what I was doing and that I had a strong enough vision to see this through. I had to reinvent myself on a daily business, I had to continue to learn, to make my own mistakes and to move myself and the organisation forward.
"At one point, I also had to manage the company while I was at University in the UK which was very challenging. It definitely meant compromising on things, especially sleep!"
Challenges at the end of the day are what make the journey that much more interesting and facing these hurdles keeps me going.
How are you able to balance a busy international music career with your successful business ventures?
It is extremely difficult but nothing worth having comes easy!
Currently, my music career is my priority. My businesses are very settled so I have been able to take a more strategic role in each of them. I have great teams looking into each of my ventures, who I can trust which makes day-to-day decisions a lot easier.
I have become much better with time management, but I am still working on striking the right balance – I always want to ensure that I am making time for friends, family and also for the other things I enjoy like football and art.
However, sometimes you have to make compromises.
You've been listed as one of Forbes Asia's "Women to Watch". Do you hope to be a positive role model for other Indian women – one they can relate to?
It was an honour for me to have been on the Forbes Asia's "Women to Watch" list.
There are so many life choices available to women today. We are freer than ever to express ourselves in whatever ways feel empowering and authentic to us as individuals, regardless of nation, culture or family background
It is amazing to be called a role model, I really hope to be a source inspiration for anyone who is pursuing their passion.
What advice would you give another young man or woman looking to start their own business or even a music career?
"Music and Business are very cut-throat industries. You need to be sure you are passionate about a career in either because if you're not, you won't be able to put in the extra time and effort that is needed to succeed."
You need to have a very strong vision and once you have that, you need to have faith that it's going to fall in place. You can't give up and you need to continue to move forward.
The right people will come to you and you need to keep them close to you. You need to dream big and believe in yourself. When you believe in yourself, others will believe in you.
What's next for Ananya Birla?
I am currently recording my third single and it is super exciting. You will hear a lot of new music and hopefully, I will be touring next year as well.
I look forward to what's coming and I feel very blessed that I am on this wonderful journey, meeting such interesting people, conquering each day and moving towards my goal.
Watch the music video to Ananya Birla's single, 'Meant To Be' here: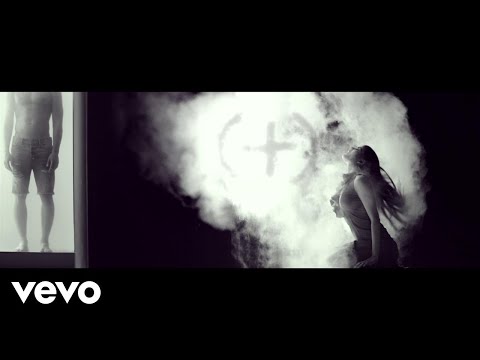 'Meant To Be' is an infectiously catchy tune that shows off Ananya Birla's soulful voice. The sultry video takes influence from the West, and it is no surprise that it has welcomed so many views online.
There is no doubt that this Indian-born singer-songwriter and business extraordinaire has had an inspiring journey so far. Her ability to utilise her talents for good make her a much-needed role model for young men and women.
Waving the flag for Indians everywhere, Ananya Birla is a great example of what determination and fortitude can achieve.
To find out more about Ananya, visit her website here.