Swag, sexy and spicy. That's Veronica for you!
Live, laugh and love. Not only is this Deepika Padukone's foundation for combating depression, but these probably are three major pillars of Deepika's life.
Reasonably, one wonders if these have any influence in the roles the 30-year-old actress chooses to play.
Post her performance in Farah Khan's Om Shanti Om, the Bollywood world was introduced to a new super-heroine.
Despite a rough patch during the initial stage of her career, the actress has proved that she's nothing short of excellent. Especially in films like Bachna Ae Haseeno, Love Aaj Kal, Housefull, Race 2 and Finding Fanny (to name a few). 
When it comes to our Deeps, there are countless characters which audiences have appreciated worldwide.
DESIblitz presents eight Deepika Padukone characters that we love the most.
Shanti Priya/Sandhya ~ Om Shanti Om (2007)
Critic Taran Adarsh notes: "Deepika has all it takes to be a top star — the personality, the looks and yes, she's supremely talented too. She comes as a whiff of fresh air!"
And rightly so! It is both a risky and challenging job for an actress to essay a double role in her first film. That too opposite Shahrukh Khan!
Whether she's in a pink Hema Malini-style Salwaar Kameez, smiling elegantly or in a modern attire blowing bubbles from chewing gum, these avatars of Deeps have extremely touched the audience's heart.
Plus, how could one forget the memorable line: "Ek chutki sindoor ki keemat, tum kya jaano Rameshbabu?!"
Kalpana Datta ~ Khelein Hum Jee Jaan Sey (2010)
"Donning the Bengali saree convincingly and joining Surjya's band of revolutionaries with a commitment that speaks volumes through minimal lines and dialogue play," Movie Talkies mentions.
Just three years into her career and Deepika Padukone works with Ashutosh Gowariker, and that too in a respected role, which isn't talked about that much.
Deeps played Kalpana Datta – a key member of the armed independence movement led by school-teacher Surjya Sen (essayed by Abhishek Bachchan), which conducted the Chittagong Armoury Raid in 1930.
Although the film wasn't commercially successful, Deepika shines as this was the first time she played a real-life personality. Despite being in a rocky phase of her career, the role of Kalpanaji acted as silver-lining for Deepika.
Veronica ~ Cocktail (2012)
This was the role which brought Deeps back into the limelight. In this Homi Adajania rom-com, we see Deepika as an impulsive party-girl who transitions into a heart-broken lady.
Anupama Chopra of Hindustan Times writes:
"The big surprise here is Deepika, who moves beyond her usual statuesque mannequin pose and gets into the skin of the emotionally raw and needy poor little rich girl."
Featuring with Love Aaj Kal hero Saif Ali Khan and (then) newbie Diana Penty, Cocktail truly is a stylish and modern take on friendship.
Overall, swag, sexy and spicy. That's Veronica for you!
Naina Talwar ~ Yeh Jawaani Hai Deewani (2013)
If you loved Deeps with Ranbir Kapoor in Bachna Ae Haseeno, their pairing in YJHD touches our hearts, in a way you'll never forget.
In this Ayan Mukherji film, Deepika is studious on the outside, but inside, she craves to discover the world and party.
This is a feeling many people can resonate with as it's all about self-discovery.
Whether Deeps is in the specs look or in the black and blue Lehnga, Naina Talwar is a girl who doesn't have a Badtameez Dil, but makes you say SubhanAllah each time.
Meenalochni ~ Chennai Express (2013)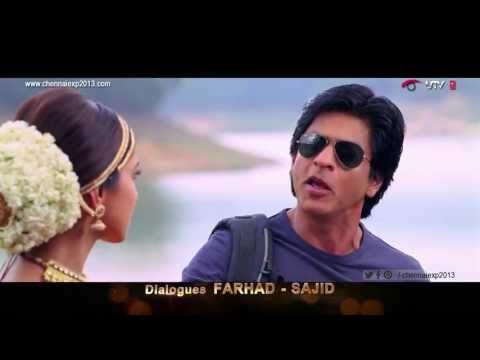 SRK (as Rahul) smugly says: "Meri dictionary mein impossible ka shabd hi nahin hai."
In the stereotypical South-Indian accent, Deepika asks: "Accha? Kahaan se kharidi aisi bakwaas dictionary?"
This one line went viral and made the audience laugh hysterically.
Reuniting the Om Shanti Om jodi, Chennai Express turned out to be one of the highest-grossing films of 2013.
Essaying the daughter of a powerful headman of the local mafia in Tamil Nadu, this quirky and comical character became sensational amongst the audience.
Subsequently, Deeps swept the Best Actor (Female) at numerous high-profile award ceremonies like IIFA and Filmfare.
Leela ~ Goliyon Ki Raasleela Ram-Leela (2013)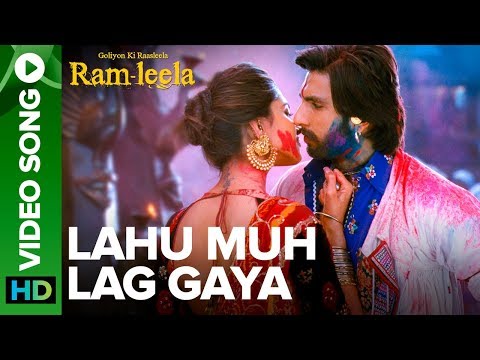 Bound by bullets, killed by love. Bhansali adds a rustic Gujarati touch to Shakespeare's classic, Romeo and Juliet.
Stepping into Juliet's role… Meet Deepika as Leela, the daughter of Ranjaar's dreaded don, Dhankor (played by Supriya Pathak Shah). Soon, she falls in love with Ram (played by Ranveer Singh) the son of the rival family, there's bound to be fireworks!
Despite controversy regarding the film's title, Ranvika's exquisite chemistry struck an instant chord with the audience. Rajeev Masand of CNN-IBN praises:
"Deepika and Ranveer scorch up the screen in their romantic scenes, their intense passion a bold change from Bollywood's mostly tame embraces."
Piku ~ Piku (2015)
After appearing in either commercial or meaty roles, Deepika essays the realistic character of Piku. She's an ordinary modern and independent woman, looking after her father (played by Amitabh Bachchan), who suffers from constipation. Depicting an unconventional concept, Piku became 2015's blockbuster sleeper hit.
This Shoojit Sircar film also garnered wide critical acclaim upon release. Business Standard applauds:
"From fiery Delhi girl to mellow fellow-traveller to concerned-yet-exasperated-yet-dutiful daughter, Padukone often speaks better through her silences and her doe-eyes than she does with her lines."
Deeps, once again, received several awards for Piku.
Mastani ~ Bajirao Mastani (2015)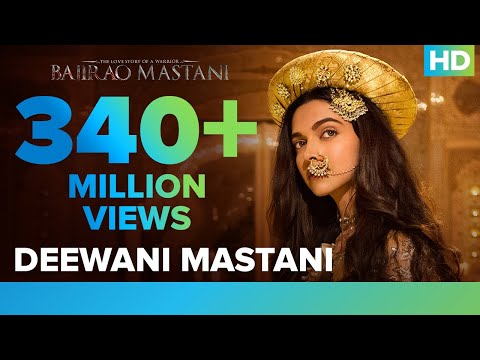 "Kiski talvar par sar rakhoon, yeh bata do mujhe. Ishq karna agar khata hai, toh sazaa do mujhe."
Deepika essays the feisty warrior princess, Mastani, who becomes the mistress of Maratha emperor Bajirao (Ranveer Singh). Bajirao's wife, Kashibai is portrayed by Priyanka Chopra.
The viewer watches Deepika dance with finesse, exchange poetic dialogues, and sword-fight anyone who dares to harm her beloved. This Bhansali war-romance film attracted compliments from critics.
Subhash K Jha notes:
"Here she is as statuesque as Madhubala, riding horses and destiny with equal grace and dignity."
Bajirao Mastani is Deepika's award-winning performance for a magnum-opus movie!
Overall, Deepika Padukone has reached such great heights in acting. The above selection is just a mere drop in the actress' ocean of talent. We are certain there is much more to look forward to!