"Tu Tu Hai Wahi is my all-time favourite Hindi track."
Aqeel Ali, more familiar as DJ Aqeel is a leading authority in the field of Dj'ing, music and dance.
Aqeel born in Hyderabad, India, is famous for his remix versions of popular Bollywood songs.
His pop style music for the dance floor has won the hearts of fans and music lovers across the globe.
As one of the first DJ in India, his musical career began in 2000. His first massive hit was the album, Shake It Daddy Mix (2002).
Subsequently, he released nine super-hit albums, selling more than seven million copies. Forever-2 (2012), was his victorious remix master collection, consisting of songs like 'Kya Dekhte Ho' from Qurbani (1980).
From then on, Aqeel went onto creatively remix many other contemporary Bollywood songs.
Here is a list of 7 best remix songs by DJ Aqeel, which will get you grooving:
Tu Tu Hai Wahi (2002)
DJ Aqeel produced the lively remix 'Tu Tu Hai Wahi.' It is the first track from the album Ek Haseen Thi (2002).
The original song had Rishi Kapoor and Poonam Dhillon on screen in the film Yeh Vaada Raha (1982).
Model-actress Mahhi Vij appears in the video, which lasts just over four minutes in duration.
At the start of the video, there are three women holding a mobile phone, wearing sexy pink attire.
Aqeel spoke to Gulf News about the energetic mix saying:
"Tu Tu Hai Wahi is my all-time favourite Hindi track. That remix worked pretty well too. It played all over the world, in nightclubs in Boston, Paris, Madrid where there are no Asians.
"The Buddha Bar played it almost every day for a year. "
There is a remix cover version of the song in the album Forever 2 (2012) by Aqeel.
Watch 'Tu Tu Hai Wahi' here: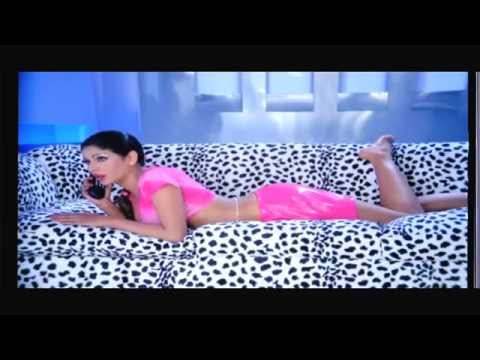 Nahin Nahin (2002)
'Nahin Nahin' is a rocking remix by DJ Aqeel from the album Shake It Daddy Mix (2002).
The original version from the film Jawani Diwani (1972) was picturised on Randhir Kapoor and Jaya Bachchan.
Aqeel retains the voice of Kishore Kumar for this mix. The term 'Shake It Daddy' at the start of the video is very appealing, along with an appearance by Aqeel as the DJ.
Just over four minutes in duration, actors Ayesha Takia and Keith Sequeira are the mains stars of the video.
The song reminds one fan of her academic life as she posts a comment on YouTube saying:
"I love this remix,..:),One of my favourite from my schooling days,…:P."
The song became a trendsetter at most parties, with DJs having it on their playlists.
Watch' Nahin Nahin' here: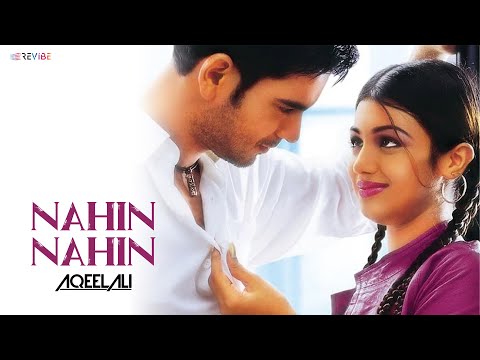 Kehdoon Tumhe (2003)
'Kehdoon Tumhe' is from the album, The Return of Daddy Mix (2003). It is a popular reinterpretation from the Yash Chopra blockbuster Deewar (1975) by DJ Aqeel.
The film song had actors Shashi Kapoor and Neetu Singh on screen.
Whilst preserving the original voice of Kishore Kumar, Aqeel gave this playful number a raging disco musical touch.
In 2012 'Kehdoon Tumhe' became a raving and marketable success across worldwide nightclubs.
Universal Music India, are publishers of the video, which had over nine million YouTube hits. Just under five minutes long, the video reflects a developing love story using dramatic sequences.
The story of the video is like a super fun dance drama, starring cool actors. Even Aqeel is visible in the video in his DJ boots.
Watch 'Kehdoon Tumhe' here: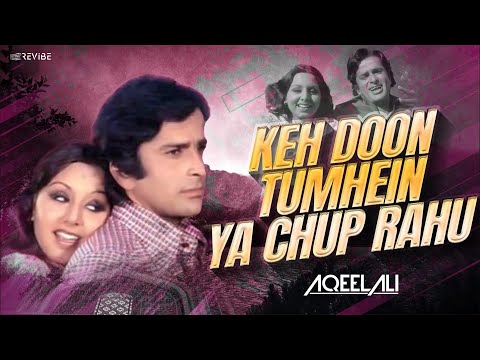 Disco 82 (2004)
DJ Aqeel is the producer for the Indian pop remix of 'Disco 82' from the namesake album.
The original song saw Vinod Mehra in the film Khud-Daar (1982), dancing with a disco attitude.
Aqeel features in the video, introducing the song. Actors Zayed Khan and Amitra Arora are the main acts in the raging video, which is just over four minutes long.
Khan is the brother-in-law of Aqeel, who is married to his sister, the famous jewellery designer, Farah Khan Ali.
Khan is very street cool in the video, with Arora holding a mic and taking on the role of a singer. As the video progresses, Khan gets close together and intimate.
Disco light effects make up a canvas within the video, featuring both actors, The video works well with the black background.
'Disco 82' became a frenzy anthem at all major clubs, especially during Valentine's Day.
Watch 'Disco 82' here: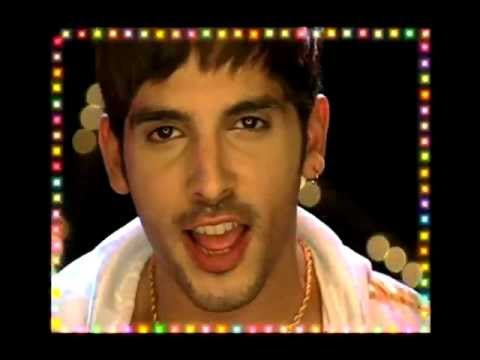 Kya Dekhte Ho (2012)
DJ Aqeel remixes the classic track 'Kya Dekhte Ho' for his album Forever -2 (2012).
The original song from the film Qurbani (1980) saw Feroz Khan and Zeenat Aman grace the screen.
The video of the remake chartbuster features Aqeel himself In it. The video lasting over three minutes includes the voices of singers Babul Supriya and Vaishali Samant.
Zayed Khan who was at the unveiling of the album, which contained this remix, said:
"This collaboration, especially of this old song of Feroz chacha's has been so close to our heart.
"We always used to sing this song as kids. It was such a big success."
This remix increased the popularity of Aqeel amongst his fans.
Watch 'Kya Dekhte Ho' here: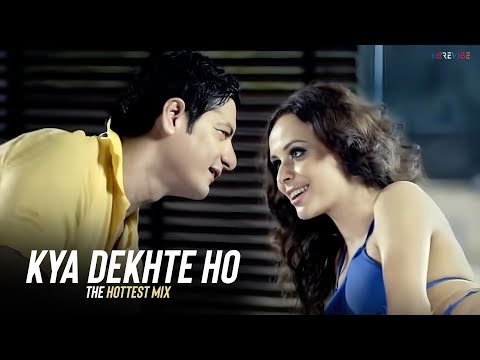 Ek Ladki Bheegi Bhaagi Si (2016)
DJ Aqeel teamed up with Indian actor Melyang Chang for the songs 'Ek Ladki Bheegi Bhaagi Si.'
Aqeel repackages the old song from the film Chalti Ka Naam Hai Gaadi (1958), transforming it into a high voltage club number.
The original song has Kishore Kumar and Madhubala on screen.
The video to the Aqeel version is a little over three minutes long. Aqeel and Chang make an entry in the video driving a flashy red car.
Both men look fashionable, with beautiful sexy women surrounding them. The video has garnered over eleven million YouTube hits.
There is a youthful and energetic side to the music of the track. The song is like the rock of most parties and playlists.
The song was released by Saregama India Ltd.
Watch 'Ek Ladki Bhaagi Si' here: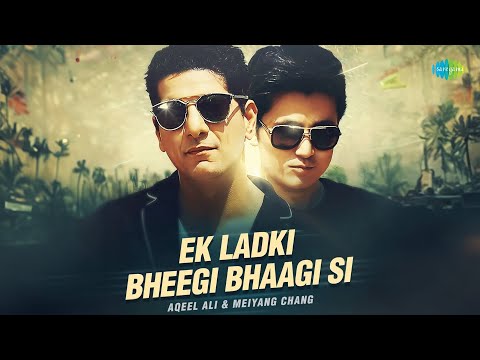 Nashe Se Chadh Gayi (2016)
'Nashe Se Chadh Gayi' is a fresh remix by DJ Aqeel. Arijit Singh is the original singer from the film Befikre (2016).
VJ Taranga is the editor of the new remix video, which lasts just over three minutes. Ranveer Singh and Vaani Kapoor feature in the video.
This is the perfect tune to begin a party. Aqeel adds his flavour to this super hit track.
Setting a positive tone, the remix was released by Yash Raj Films (YRF) music on January 2, 2016.
This remix has had a fantastic response on YouTube, receiving over eight million views.
Watch 'Nashe Se Chadh Gayi' here: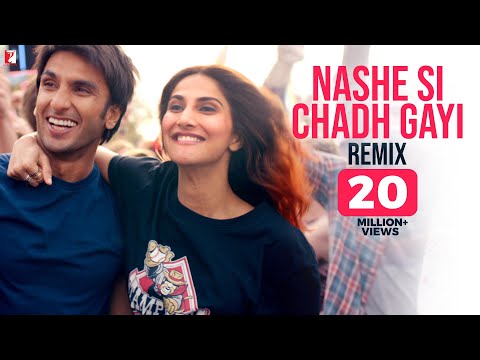 Some of his other official remixes include 'Kajra Re' (Bunty Aur Babli: 2005), 'Dard-E-Disco' Om Shanti Om (2007) and Dus Kahaniyaan (Title Track: 2007).
Besides producing groovy tunes and albums, Aqeel has spun the deck in front of many celebrities and families. They include Saif Ali Khan, Kareena Kapoor, Aishwarya Rai, Bachchan, Laxmi Mittal, Oprah Winfrey and Richard Branson.
He is the only DJ from India to perform in front of sell-out crowds at big international venues.
In addition, Aqeel also runs two modern state-of-the-art clubs including RSVP (Delhi) and One Beach (Goa).
With DJ Aqeel continually connecting with his young audiences, fans can expect a lot more remixes from him.
Meanwhile, most of his aforementioned tracks are available to listen via various platforms including Deezer, Google Play Music and Apple Music.