"There is no paradise without light..."
Bollywood films are cherished around the entire globe, with some filmmakers taking creative inspiration from British movies.
Bollywood adds it's very own masala to these movies that are either adaptations or remakes.
The biggest names of Bollywood such as Salman Khan and Akshay Kumar have featured in these British inspired Bollywood films.
Many top filmmakers have directed these films, including the likes of David Dhawan and Raj Kanwar.
In most of these Bollywood films, the plot, storyline and characters have similarities or resemblance.
DESIblitz takes a look at 5 Bollywood movies that are inspired by British films and themes.
Chor Machaye Shor (2002) – The Big Job (1965)
Director: David Dhawan
Stars: Bobby Deol, Shilpa Shetty, Bipasha Basu, Paresh Rawal, Om Puri
Chor Machaye Shor is based on the British movie The Big Job. Shyam Singh/Ram Singh (Bobby Deol) stars as a thief who also works as a security guard in a museum.
He conspires in a plan with his friends to steal a diamond they have set their eyes on.
Both the comedic movies follow more or less the same plot where the robbers are in for a surprise.
In both films, after the robbers come out from prison, they find that the police headquarters or grounds are present at the location of their hidden loot.
Director David Dhawan packs the Bollywood film with a mixture of comedy, romance, conspiracy and is a crazy ride all the way.
Watch the title track of Chor Machaye Shor here: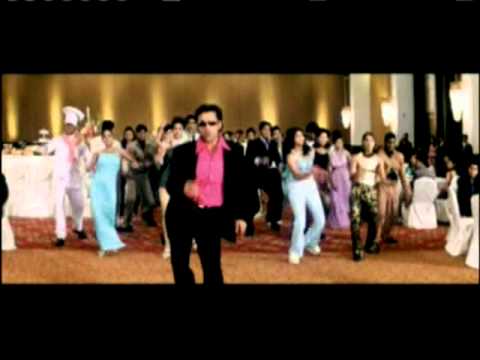 Phir Hera Pheri (2006) – Lock, Stock And Two Smoking Barrels (1998)
Director: Neeraj Vora
Stars: Akshay Kumar, Sunil Shetty, Bipasha Basu, Rimi Sen, Paresh Rawal
Phir Hera Pheri is a Bollywood crime comedy film that takes inspiration from the main plot of Lock, Stock And Two Smoking Barrels.
The two movies follow the lives of a trio. The key characters in the Bollywood version include Raju (Akshay Kumar), Shyam (Sunil Shetty), and Baburao Ganapathrao Apte (Paresh Rawal).
The story shows what happens when the three become rich.
The trio relish their lavish lifestyle but only to lose it all. The film has a lot of humour and funny moments.
The three protagonists try to reacquire their lost wealth by all means. However, they embark on a wild journey full of twists and turns.
Watch a short clip from Phir Hera Pheri here:
Humko Deewana Kar Gaye (2006) – Notting Hill (1999)
Director: Raj Kanwar
Stars: Katrina Kaif, Akshay Kumar, Bipasha Basu, Anil Kapoor
Humko Deewana Kar Gaye is a Bollywood romantic drama starring Katrina Kaif and Akshay Kumar in the lead roles.
The Bollywood film contains scenes, which are inspired by the British romantic comedy Notting Hill starring Julia Roberts and Hugh Grant. The British movie won a BAFTA audience award in 2000, along with receiving many other accolades.
Both movies depict a romantic turmoil and an encounter by chance.
For instance, Jia A. Yashvardhan (Katrina Kaif) meets Aditya Malhotra (Akshay Kumar) for the first time, with Aditya spilling ice cream on her shirt.
Humko Deewana Kar Gaye deploys Aditya as a man who is at war with his extremely career-oriented wife Sonia Berry (Bipasha Basu).
Later on, destiny unites Jia and Aditya together, as they soon begin to fall for one another. However, Jia has been promised to another man.
The music and songs of the film create a pleasant ambience of romance.
Watch the official trailer for Humko Deewana Kar Gaye here: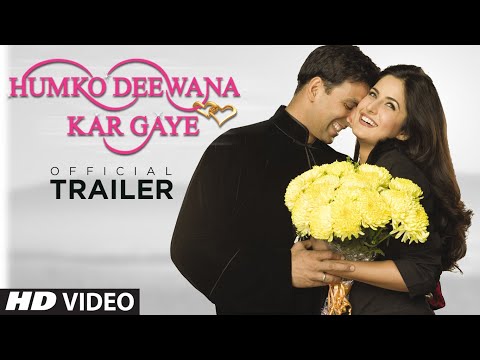 Salaam-e-Ishq (2007) – Love Actually (2003)
Director: Nikkhil Advani
Stars: Salman Khan, Priyanka Chopra, Anil Kapoor, John Abraham, Vidya Balan, Juhi Chawla
Salaam-e-Ishq adopts a similar theme and even three plots from the British-American film Love Actually.
Love Actually is based on eight people who are on the search for love. Salaam-e-Ishq revolves around six couples who are brought together as a result of destiny and love.
Both films show the adventurous journey these individuals embark, as well as how couples deal with crises and madness.
Characters and actors in the film include Rahul Khanna (Salman Khan), Kamna (Priyanka Chopra), Vinay Malhotra (Anil Kapoor), Seema Bakshi Malhotra (Juhi Chawla), Ashutosh Raina (John Abraham) and Tehzeeb (Vidya Balan) to name a few.
Salaam-e-Ishq consists of six love stories that are each in their own way very tumultuous.
The Guardian commented on Salman Khan's appearance, stating:
"Salman Khan, ostesibly the film's star, has the sex appeal and dress sense of Jean-Claude Van Damme."
Watch a scene from Salaam-e-Ishq here: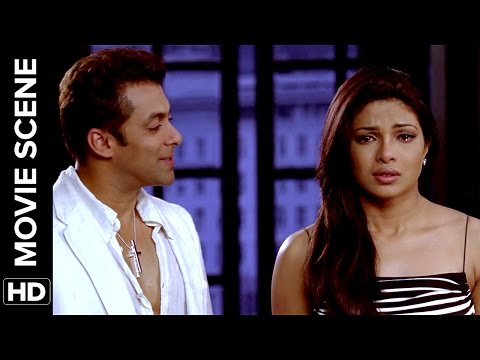 Fitoor (2016) – Great Expectations (1946)
Director: Abishek Kapoor
Stars: Katrina Kaif, Aditya Roy-Kapur, Tabu, Ajay Devgn, Lara Dutta, Aditi Rao Hydari
Fitoor is based on Charles Dickens Great Expectations. There are several film adaptations of the novel, with the initial movie coming out in 1946.
The movie stars Katrina Kaif and Aditya-Roy Kapur. The heartbroken Begum Hazrat Jaan Mahal (Tabu) takes the place of Miss Havisham (Martita Hunt) from Great Expectations.
The film follows the life of Noor Nizami (Aditya Roy-Kapur) and his journey as a poor yet phenomenal artist from Kashmir.
Both Fitoor and Great Expectations recount the lives of two shattered women who revel in seeing heartbreak.
Begum Hazrat is left alone wandering the streets pregnant. Whereas Miss Havisham is broken as her husband-to-be does not turn up at the altar on their wedding day.
Noor becomes besotted with Firdaus Jaan Naqvi (Katrina Kaif) who belongs to an affluent family and daughter to heiress Begum. Begum destroys any chances of a relationship they have.
However, the star-crossed lovers reunite years later. Their love endures hardships and volatility. Katrina Kaif commented in an interview about the love story saying:
"There is no paradise without light…similarly Firdaus cannot be who she is without Noor."
The movie ignites flames of romance and passion and is visually captivating.
Watch the official trailer of Fitoor here:
There are a few other Bollywood films that have gained inspiration from British films, adding their very own unique style to them.
The Bollywood film Fool & Final (2007) starring Sunny Deol and Shahid Kapoor is a remake of the British film Snatch (2000). 
Another example is Imtihan (1974), featuring Vinod Khanna, which is inspired by the British movie, To Sir, With Love (1967).
No doubt there will be many more Bollywood films, which will take inspiration from classic and contemporary British cinema in years to come.