"It's been an overwhelming experience. I'm very grateful to all of the people who are supporting me."
2017 was a sensational year of music which was led by these 10 incredible bhangra songs in particular. But with so many wonderful artists continuing to release great music, who are the Desi singers to look out for in 2018?
Mankirt Aulakh, Garry Sandhu, and Sharry Mann all enjoyed a successful 2017, but will they they make our list?
DESIblitz brings you 5 exciting Desi singers who look set to enjoy further success this year with their music.
And we also hear exclusively from a British Asian artist who recently became the first Punjabi rapper to feature on SB.TV – a leading YouTube channel.
Jasmine Sandlas
Jasmine Sandlas made 2017 her own with a number of hit releases, beginning with 'Laddu' alongside Garry Sandhu in January.
Two months later, the Gulabi Queen worked with Amrit Maan on one of the biggest tracks of 2017, 'Bamb Jatt'.
The hits kept on coming too. 'Punjabi Mutiyaran' came out in May, before Sandlas worked with Preet Hundal on 'LV Di Jean' in August 2017.
To round off her simply sensational year, Jasmine returned with Garry Sandhu for another huge release in 'Illegal Weapon'. But the singer-songwriter is showing no signs of slowing down.
The 27-year-old, an independent artist originally from Punjab, India, is now working on her third studio album.
And so, with a brand new album close to completion following her incredible year in 2017, Jasmine Sandlas is undoubtedly one of the Desi singers to look out for in 2018.
No title has yet been confirmed for her latest album which comes after The Diamond (2010) and Gulabi (2012). But you can find Jasmine Sandlas on Facebook and Twitter to keep up to date with the latest details.
Guru Randhawa
26-year-old Guru Randhawa has been nothing short of a musical sensation among Desi singers in recent times.
Following his release of 'Dardan Nu', the singer-songwriter won Best Male Debut Vocalist at the 2014 PTC Punjabi Music Awards.
Since Randhawa's beautiful, early release, from 2013, he's only become more and more successful. His collaboration with Bohemia on 'Patola' led to the pair winning Best Duo Song at the 2016 PTC Music Awards.
With his more recent tracks, Guru Randhawa is essentially taking over YouTube. 'Suit' (2016), 'High Rated Gabru', and 'Lahore' (both 2017), have a staggering 530 million views between them.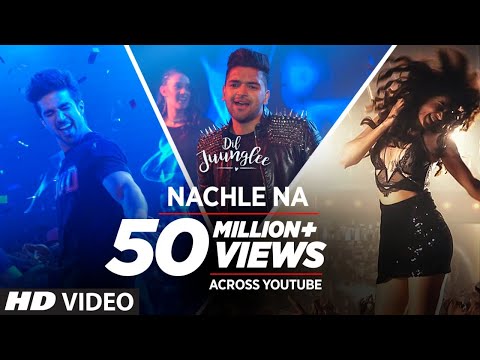 On January 19, Randhawa released his latest track, 'Nachle Na', from the movie Dil Juunglee. Could it be as big as his other recent releases? Check out the official music video to 'Nachle Na' above, and decide for yourself.
Like very few other Desi singers, Guru Randhawa is showing that he can satisfy all corners of his Indian audience. And that makes him one of the Desi singers to watch out for in 2018.
You can find Randhawa on Facebook and Twitter if you want to see how many views his newest release reaches.
Rajvir Jawanda
Since making his debut in music in 2016 with 'Kali Jawande Di', it's been a sensational rise for Rajvir Jawanda.
The artist, from Punjab, India, won Best New Male Artist at the 2017 PTC Punjabi Music Awards for the success of his 2016 song, 'Surname'.
And with 'Kangani' being another incredible release from Jawanda, another award could well be coming his way this year.
Fans are also already excited for his next track, 'Sardaari', which is set for worldwide release on February 18, 2018.
All of this means that Rajvir Jawanda simply must be one of the Desi singers to watch in 2018. You can easily keep up to date with Jawanda through his Facebook page, here.
Jagga
Jagga, from Birmingham, UK, is the first British Punjabi rap artist to feature on the music dedicated YouTube channel, SB.TV.
His debut track, 'Like Kings', was produced by the popular Shadow on the Beat, and came out in November 2017.
Speaking exclusively to DESIblitz about making his debut in music, Jagga says: "To feature as the first ever Sikh artist with a Punjabi track on a platform like SBTV is unbelievable."
Jagga goes on to explain that he wants his music to have a wider effect than just to entertain. He tells DESIblitz:
"I want to change the music scene. With my look being different, it will help build bridges through music. I want my music to help erase negativity, and make people realise we are all equal, regardless of colour, or background."
Unfortunately, Jagga's journey into music wasn't an easy one. He only started writing and rapping in March 2017 after the tragic and untimely passing of his son.
He says: "It was a very difficult time for us, but literally from that day on, my music career had begun."
Jagga is currently working with the producer SEVAQK, and also has several other projects ready for 2018. He adds: "I'm very focused on what I want to do. I want people to hear me rap in Panjabi as well as English and feel the vibe."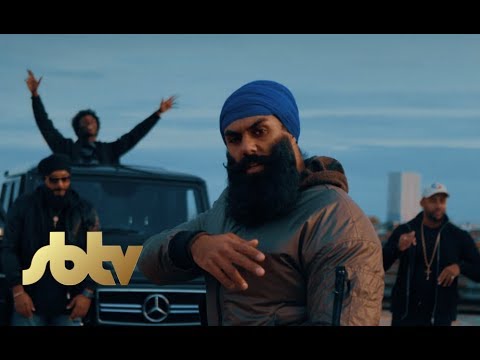 So with exciting plans, and such motivation to succeed, Jagga makes our list of Desi singers to watch in 2018. You can find Jagga on Facebook, and see the official music video to his debut single, 'Like Kings', above.
Sidhu Moose Wala
Sidhu Moose Wala is the last of our Desi singers to look out for in 2018. The singer-lyricist from Punjab, India, enjoyed an incredible 2017, and looks set to repeat that this year.
Tracks such as 'Issa Jatt', 'G Wagon', and 'So High' were particular recent successes. But the artist is starting 2018 exactly where he left off.
On January 4, 2018, Sidhu Moose Wala released the powerful 'Just Listen' which already has over 10 million views.
With more brilliant tracks sure to come, he completes our 5 Desi singers to look out for in 2018. And you can keep completely up to date by following him on Facebook and Twitter.
Other Desi Singers to Look Out for in 2018
Of course there will also be plenty more Desi singers who will enjoy a successful 2018. But there are another two in particular to keep a close eye on.
And the first of those is none other than the Crown Prince of Bhangra, Jazzy B. The icon is this year celebrating his 25 year anniversary in music, after releasing his first tracks back in 1993.
Jazzy B ended 2017 by releasing 'Bamb Gaana' and Shaheed Kaum De'. But after passing 1 million followers on his Twitter, the legend will soon be releasing his new track, 'One Million'.
Another name to watch out for in 2018, is that of Parry J. The 25-year-old artist from Birmingham, UK, possesses a truly incredible voice which simply must be heard.
Speaking exclusively to DESIblitz, Parry says: "I've got big plans for 2018, which includes me releasing my debut EP. This year is about me pushing my name out there further and really showcasing what I have to offer."
You can find Parry J on YouTube and Twitter to see him posting regular cover videos in his studio. He has unbelievable potential, so make sure you're there to support him on his journey through music.