"The agony that drives her forward is visible on her face"
Rani Mukerji is a popular Bollywood actress who has the natural ability to perform in front of the camera.
Born in Mumbai on March 21, 1978, she made her film entry at the age of eighteen. This is hardly surprising when the majority of Rani's family are from the film industry.
Her father, Ram Mukherjee was a film director, with her mother Krishna Mukherjee being a playback singer prior to marriage.
Rani got her first big film break with Kuch Kuch Hota Hai (1998). Since then the actress has taken Bollywood by storm with her spectacular performances in a number of movies.
Rani received worldwide attention and critical acclaim for her cinematic portrayals of Indian women. The star has definitely proven her adaptability.
She is better known for frequently co-starring alongside Bollywood heartthrob Shah Rukh Khan in romantic movies like Chalte Chalte (2003) and Kabhi Alvida Na Kehna (2006).
Here is a list of 12 best Rani Mukerji films, which include some of her greatest performances.
Kuch Kuch Hota Hai(1998)
Director: Karan Johar
Stars: Rani Mukerji, Shah Rukh Khan, Kajol, Sana Saeed
Kuch Kuch Hota Hai is a timeless musical. The film follows a love triangle between Rahul Khanna (Shah Rukh Khan), Anjali Sharma (Kajol) and Tina Malhotra (Rani Mukerji).
The first half of the movie takes place in a college setting. Rahul finds himself in love with newcomer Tina. Heartbroken Anjali, in love with best friend Rahul, retreats and takes solitude away from the college.
Rahul and Tina marry and have a daughter together who they name Anjali (Sana Saeed).
The story skips to a point where viewers learn of Tina's death and her last dying wish.
Before dying, Tina leaves letters asking her daughter to play matchmaker for her father and his long lost college friend Anjali.
Kuch Kuch Hota Hai was a major breakthrough for Rani. Whilst, Rani only has a small role, it is very impactful.
Watch Kuch Kuch Hota Hai title track here: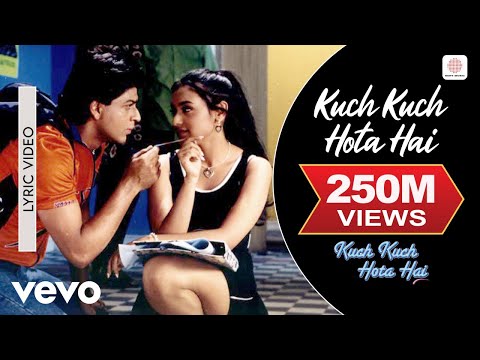 Ghulam(1998)
Director: Vikram Bhatt
Stars: Rani Mukerji, Aamir Khan, Rajit Kapoor
Ghulam depicts the life of Sidharth 'Siddhu' Marathe (Aamir Khan). He is a small-time champion boxer who bears mental scars over the death of his father.
With no real direction in life, Sidharth relies on his older brother Jaidev Jai (Rajit Kapoor), Jaidev is an unfriendly gangster of the neighbourhood.
Sidharth who is financially dependant on Jaidev and occasionally steals money from the wealthy meets Alisha (Rani Mukerji).
The innocent friendship blossoms into fiery love.
Alisha plays the cool motorcycle rider, cheerful friend and heartbroken sister. But can she be the forgiving girlfriend?
Ghulam certainly displays an array of Rani's emotions, especially demonstrating her versatility as an actress.
The movie became the first solo commercial success for Rani. The action drama was a box office super, winning 'Best Scene of the Year at the 1999 Filmfare Awards.
Watch Rani Mukerji in the track 'Ati Kya Khandala' here: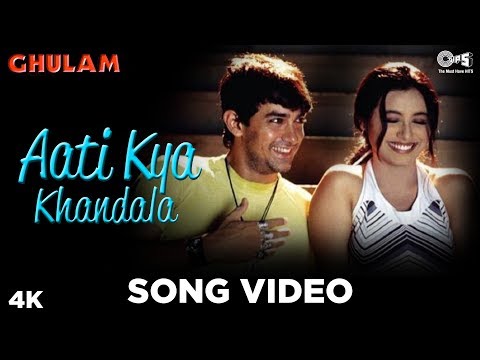 Nayak: The Real Hero (2001)
Director: S. Shankar
Stars: Rani Mukerji, Anil Kapoor, Amrish Puri
Nayak: The Real Hero is a remake of the famous Tamil film Mudhalvan (1999), also a direction of S. Shankar. The 2001 film is an action-packed political thriller.
Rani Mukerji plays the role of Manjari. She is an innocent happy go lucky individual living in rural India. Meanwhile, Anil Kapoor who plays Shivaji Rao works as a daring TV reporter eager for success.
During his tumultuous media and political journey, Shivaji falls in love with Manjari.
The plot follows the heroic attempts of Shivaji to gain Manjari's hand in marriage. They come to realise everything is not so easy.
The innocent and comedic character of Manjari resonates through many hearts. This definitely is one of her finest movies.
Amrish Puri plays the corrupt Chief Minister, Balraj Chauhan.
Watch Rani Mukerji in an emotional scene from Nayak here:
Saathiya(2002)
Director: Shaad Ali
Stars: Rani Mukerji, Vivek Oberoi
The year 2002 was a major turning point in the acting career of Rani Mukerji. The romantic drama, Saathiya is a testament to that.
The story follows Aditya Sehgal (Vivek Oberoi) as he searches for his wife Suhani Sharma (Rani Mukerji).
Days after quarrelling with Aditya about their doomed marriage, Suhani is missing. Unbeknown to him, she is greatly injured after a car accident.
Suhani, a medical student perfectly depicts the real-life tensions and woes of marrying at a young age.
Rani was the only choice of Shaad Ali to play the lead role. He said:
"She was born to play this role. She looked at the character. She looked vulnerable. She looked at the right age. She was perfect."
In 2003, she won Filmfare Critics Award for Best Actress, Best Actress at Bollywood Movie Awards and Best Actress Jury at Sansui Awards for her performance in Saathiya.
Watch Rani Mukerji in an 'I Love You' scene from Saathiya here: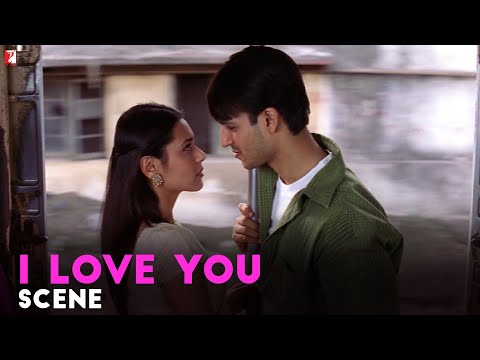 Chalte Chalte(2003)
Director: Aziz Mirza
Stars: Rani Mukerji, Shah Rukh Khan
Chalte Chalte is another swoon-worthy romance movie, starring Rani Mukerji and Shah Rukh Khan.
The duo first meets when Priya Chopra (Rani Mukerji) quite literally crashes in Raj's Mathur (Shah Rukh Khan) life.
Their slow-burning love takes a turn when Raj learns of Priya's engagement. Resolute, he follows Priya to Greece where he sets out to serenade her.
It is not long before Priya reciprocates Raj's feelings. They get married shortly after persuading the parents of Priya.
The constant upbeat attitude of Raj and Priya's righteous heart of gold emotionally invest you in every bit of their rocky journey.
Despite financial hardship and social strata's, two completely different people could not be more perfect for each other.
Watch Rani Mukerji in the song 'Tauba Tumhare' here: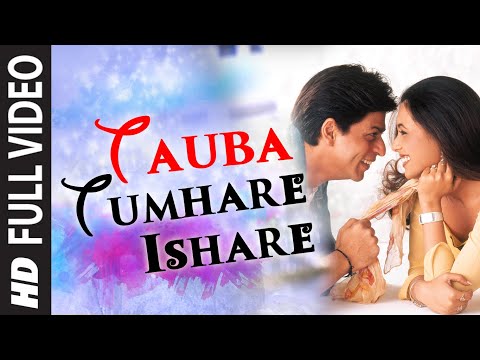 Hum Tum (2004)
Director: Kunal Kohli
Stars: Rani Mukerji, Saif Ali Khan
The inspiration for the romantic comedy Hum Tum derives from When Harry Met Sally (1989).
The love story of Karan Kapoor (Saif Ali Khan) and Rhea Prakash (Rani Mukerji) spans over a course of years. Their journey to love kickstarts on a plane to New York.
When they have a stop-over in Amsterdam, Rhea agrees to explore the city with him. Six months later they meet again. Six months become three years, but this time Rhea is to marry someone else.
Years later, Karan is determined to change widowed Rhea's negative outlook on life. Will they end up together this time?
Rani delivers an amazing cinematic performance as Rhea. In the film, Rhea is a strong woman who knows what she wants and has a very classic outlook on relationships.
It is no surprise that Rani received Best Actress at the 2005 Filmfare Awards, 2005 IIFA Awards  Zee Cine Awards for the romantic comedy in 2005.
Speaking of the comedy genre, Rani Mukerji expresses:
"I love romantic films and love drama. Any film that has romance or romantic element is my comfort."
Watch Rani Mukerji meet Saif Ali Khan in Hum Tum here: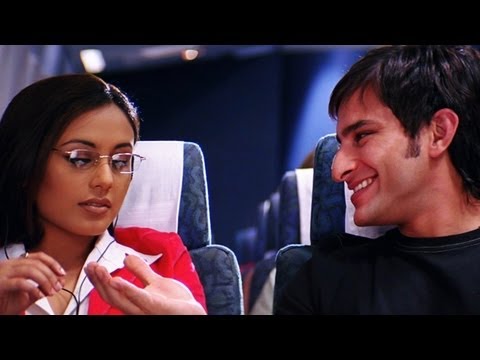 Black (2005)
Director: Sanjay Leela Bhansali
Stars: Rani Mukerji, Amitabh Bachchan, Ayesha Kapur
Black was a commercial success, becoming the second-highest-grossing Indian film across the globe. In the same year, it also became the second-highest-grossing Indian film overseas.
Rani Mukerji lives up to her reputation by playing Michelle McNally. She is a deaf-blind woman who develops a relationship with her former teacher Debraj Sahaj (Amitabh Bachchan).
When Debraj enters her life, to tame the then eight-year-old (Ayesha Kapur), he takes it upon himself to bring light and happiness into Michelle's life.
As Michelle learns a great deal, Debraj life slowly deteriorates due to Alzheimer's. The roles then reverse as Michelle attempts to rehabilitate Debraj.
Rani won her second Filmfare Award for 'Best Actress' and her second Filmfare Critics Award for Best Actress in 2006.
In 2013 a remake of Black was produced in Turkey titled Benim Dünyam.
Watch the trailer of Black here:
Bunty Aur Babli (2005)
Director: Shaad Ali
Stars: Rani Mukerji, Amitabh Bachchan, Abhishek Bachchan
Bunty Aur Babli is a hilarious crime comedy starring Rani Mukerji as Vimmi Saluja and Abhishek Bachchan as Rakesh Trivedi.
Both unhappy with ultimatums given by their families, Vimmi and Rakesh flee in the dark of night to pursue their own ambitious dreams.
They meet at a train station. Shortly after becoming friends they become partners in crime, indulging in conning people.
Going under the false names of 'Bunty' and 'Babli', they successfully pull off con after con in India.
Whilst they do this they quickly fall in love with one another.
Though little do Rakesh and Vimmi know that police detective Dashrath Singh (Amitabh Bachchan) is catching on to them with each passing day.
Reviewing the film Avijit Ghosh from The Telegraph writes:
"In essence, Bunty Aur Babli is an on-the-road flick about a boy and girl in search of fun and freedom rather than a story of two cons."
Watch the official trailer of Bunty Aur Babli here: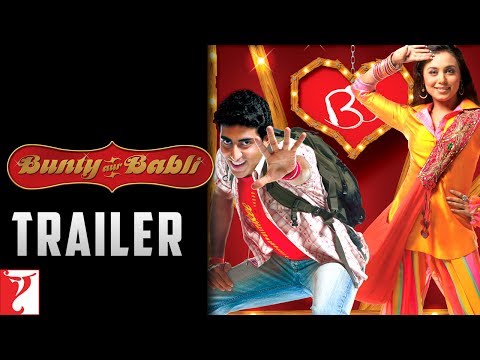 Kabhi Alvida Na Kehna (2006)
Director: Karan Johar
Stars: Rani Mukerji, Shah Rukh Khan, Abhishek Bachchan, Preity Zinta
Set in New York, Kabhi Alvida Na Kehna explores the rocky theme of adultery and love.
Rani Mukerji plays the role of Maya Talwar, an orphan from a young age who is set to tie the knot with her childhood friend, Rishi Talwar (Abhishek Bachchan). They later live an unhappy marriage.
On the other side of New York, Dev Saran (Shah Rukh Khan) an injured football player, is also in a miserable marital relationship with his wife Rhea Saran (Preity Zinta).
In the midst of unhappy marriages, Dev and Maya decide to take a break from the stress of their respective relationships.
As the story unfolds, they find themselves hopelessly drawn to one another. Director Karan explains in his biography An Unsuitable Boy (2016):
"At the time when it released, a lot of scenes in the film were, I realized, uncomfortable viewing for many couples."
Watch Rani Mukerji meeting Shah Rukh Khan in Kabhi Alvida Na Kehna here:
Dil Bole Hadippa (2009)
Director: Aditya Chopra
Stars: Rani Mukerji, Shahid Kapoor
Dil Bole Hadippa is a sports orientated film. Rani Mukerji takes on the character of Veera Kaur, a cricket fanatic, desperate to play in the big league.
The only problem is that no females can play. Determined, Veera's solution is to disguise herself as a man named Veer Pratap Singh as she gets her accepted into the team.
During an instance when the identity of Veera is nearly revealed, she runs to the men's changing room.
There the captain Rohan Singh (Shahid Kapoor) goes in search of 'Veer,' only to come across Veera.
Veera pretends to be sister Veer so that she does not blow her cover. Rohan, ignorant of Veera's deception, falls in love with her. What will Rohan think when he learns of Veera's ruse?
In an interview with FilmiBeat, Rani reveals:
"I play a man, something new for me."
"I enjoyed it a lot more than playing Veera, because Veera is like playing my character again. Or something I have done before."
Watch Rani Mukerji in a dialogue promo from Dil Bole Hadippa here: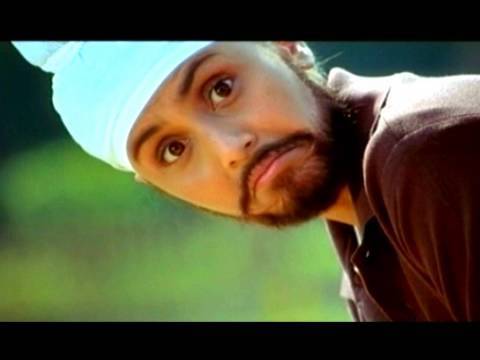 Mardaani (2014)
Director: Pradeep Sarkar
Stars: Rani Mukerji, Tahir Raj Bhasin, Priyanka Sharma
In Mardaani, Rani Mukerji plays a committed officer of the Mumbai Police.
The film follows Shivani Shivaji (Rani Mukerji) as she takes on the case of a missing teenage girl Pyaari (Priyanka Sharma).
Secrets uncover as Shivani discovers a much bigger human trafficking network run by the Indian mafia.
Rani delivers an awe-inspiring performance as she tackles the kingpin of the human trafficking network, Walt aka Karan Rastogi (Tahir Raj Bhasin).
Mardaani was well received by critics with huge praise directed at Rani's performance.
Taran Adarsh of Bollywood Hungama held a positive review, writing:
"Enacting the part of the tough-talking cop who goes in pursuit of those who run the sex trafficking ring, Rani strikes a true to life, forceful pose and also lends her character the much-needed intensity, strength and dignity.
"The agony that drives her forward is visible on her face and is one of the prime reasons that makes this story easy to swallow."
Watch Mardaani anthem here: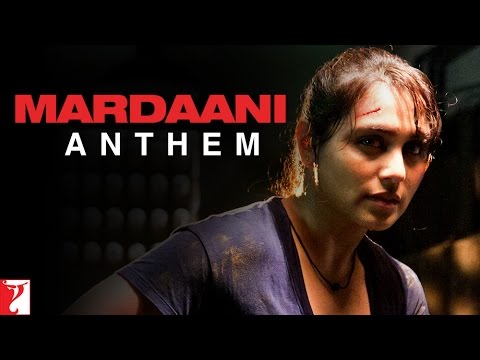 Hichki (2018)
Director: Sidharth Malhotra
Stars: Rani Mukerji
Following a four year hiatus, a change from romance, Rani Mukerji stars in the film Hichki, a comedy-drama film.
Naina Mathur (Rani Mukerji) who experiences Tourette syndrome is an aspiring teacher but has been unsuccessful in landing a job.
Eventually, Naina is given a job at the prestigious St. Notkers school, where she herself went as a child.
She is the teacher of 9F, a class of misbehaving, disobedient students who on her first day mock and imitate her.
Relentless in their pursuit to terrorise Naina, the students play various pranks on her.
Naina undeterred uses her condition, which is commonly mistaken as her weakness to successfully reform the students and eventually become principal.
Hichki ranks amongst the highest grossing female led movies in Bollywood.
Watch the making of Hichki here: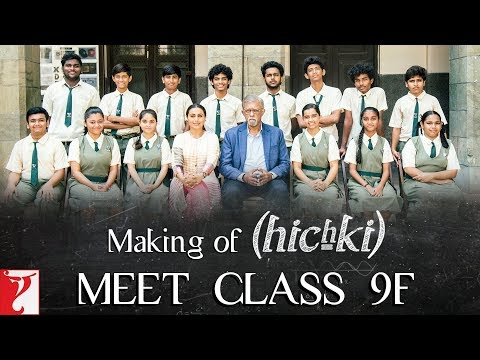 The above films are clearly some of her best works. However, other noteworthy movies include Har Dil Jo Pyar Karega (2000) and Mujhse Dosti Karoge! (2002).
Rani Mukerji has permanently sealed her named amongst the best actresses of Bollywood.
Post marriage to Aditya Chopra, she has become more selective, but fans can still expect to see her in some good roles in the future.