"I knew the song was popular, but I had no idea how big it was"
Sonu Nigam is one of the finest and most amazing Indian playback singer of his generation. He has a huge following across the world, especially with fans loving his voice and songs.
Nigam was born in Faridabad on July 30, 1973, to singer Agam Kumar Nigam and Shobha Nigam.
The adaptable singer showed his potential early on, performing for the first time on stage at the age of three.
Taking inspiration from Mohammed Rafi, he sang his first song 'Kya Hua Tera Wada' from Hum Kisise Kum Naheen (1977) with his father at a live show.
At the age of eighteen, Nigam went to Mumbai with his father to pursue a career in singing. Following his career start in the late nineties, Nigam had several consecutive hits.
From the very outset, Nigam has shown versatility. He has received critical acclaim for songs such as 'Yeh Dil Deewana' (Pardes: 1997), 'Tanhayee' (Dil Chahta Hai: 2001) and 'Suraj Hua Maddham' in (Kabhi Khushi Kabhie Gham…:2001).
Despite mainly singing in Hindi/Urdu, Nigam has extended his vocal repertoire to several other languages. These include Tamil, Punjabi, Bengali, Marathi and Telugu.
We pick ten most beautiful, chart-topping and soulful tracks by Sonu Nigam, during a career spanning of more the twenty years:
Yeh Dil Deewana – Pardes (1997)
'Yeh Dil Deewana' is a uniquely fast pace road song by Sonu Nigam, creating a new flexible identity for the singer.
Nigam perfectly catches the flushing love emotions of Shah Rukh Khan who explores wide-open spaces as he drives through the golden desert of Las Vegas.
Many singers from Bollywood look up to the Nigam's voice in this evergreen number.
The composition by Nadeem-Shravan was different, quickly eliminating any doubt that Nigam was a one-dimensional singer.
There is a western flavour in the voice of Nigam and music to this song.  The magic of this heartful song in the Subhash Ghai film will never die.
Describing, Sonu Nigam as a marvellous singer, a user on MouthShut.com expresses his thoughts about the track:
"This song catapulted Sonu to the big league. Excellent rendition by him with a superb composition by the 'melody kings'."
Watch 'Yeh Dil Deewana' here:
Sandese Aate Hai – Border (1997)
The first big hit of Sonu Nigam, 'Sandese Aate Hai' went onto become the most patriotic unofficial anthem of the 90s decade.
This chartbuster co-sang with Roop Kumar Rathod made Nigam a household name across India and other parts of the world.
This song in the JP Dutta film began the successful journey of Nigam in Bollywood.
Nigam, speaking about the crazy popularity of the song said:
"I knew the song was popular, but I had no idea how big it was, and how big it was going to be in a few months."
Nigam's beautifully moist voice combines well with the great music by Anu Malik and emotional and suffering driven lyrics by Javed Akhtar
The track touches upon the plight of soldiers, particularly when fighting a sense of loneliness, with family members writing letters to them and awaiting their arrival back home.
On-screen, the song features several actors including Sunny Deol, Suniel Shetty and Akshaye Khanna.
The heartwarming song continues to be a big favourite for the armed forces of India who are always on high alert at the border.
Nigam won 'Best Playback Singer – Male' at the 1998 Zee Cine Awards.
Watch 'Sandese Aate Hai' here:
Tanhayee – Dil Chahta Hai (2001)
The stellar vocals of Sonu Nigam shine through with the sad 'Tanhayee.' Despite the song being slow in nature, it is surprisingly fast in many parts.
Without over vocalising the loneliness of the main protagonist, Nigam comfortably sings this high pitch song.
The song shows the characters of Akash Malhotra (Aamir Khan) and Shalini (Preity Zinta) in their deep thoughts.
Through the vocals of Nigam, the track highlights how painful love and separation can be, along with the anxiety between two lovers.
The deep uttering of the word Tanhayee by Nigam sets the tone for the entire track.
The appealing music by Shankar-Ehsaan-Loy and the bar-raising lyrics of Javed Akhtar are crucial in the success of this song.
Besides fast numbers, Nigam does sing this track at concerts, much to the delight of his fans. This heartbreak anthem is definitely worth listening to on repeat, especially the lines:
"Dil Ke Raaste Mein Kaisi Thokar Maine Khaayi, Toote Khawaab Saare, Ek Maayusi Hai Chhaayi.
"Har Khushi So Gayi, Zindagi Kho Gayi, Tumko Jo Pyaar Kiya Maine To Sazaa Main Paayi."
Watch 'Tanhayee' here: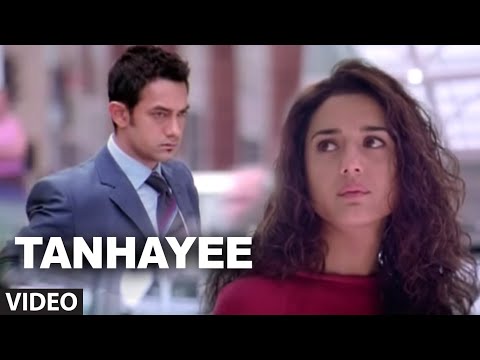 Suraj Hua Maddham – Kabhi Khushi Kabhie Gham… (2001)
'Suraj Hua Maddham' is the ultimate love duet by Sonu Nigam and Alka Yagnik. The diverse vocals of Nigam work brilliantly with the seductive low toned dholak tunes.
The lyrics by Anil Pandey are mesmerising, with a catchy melody from composer Sandesh Shandilya.
The song will ignite a lot of fire between lovers, especially with the lines reading:
"Saagar Hua Pyaasa, Raat Jagne Lagi, Sholo Ke Dil Mein Bhi Aag Jalne Lagi."
The sparkling voice of Nigam is magically in sync with Shah Rukh Khan as he and Kajol are visibly romancing around the Egyptian pyramids.
The song did very well across music charts and popular playlists. Nigam bagged 'Best Playback Singer – Male at the  2002 Cine Cine Awards.
This super hit song, a direction of Karan Johar, is good to keep on loop, especially when in a sensual mood.
Watch 'Suraj Hua Maddham' here: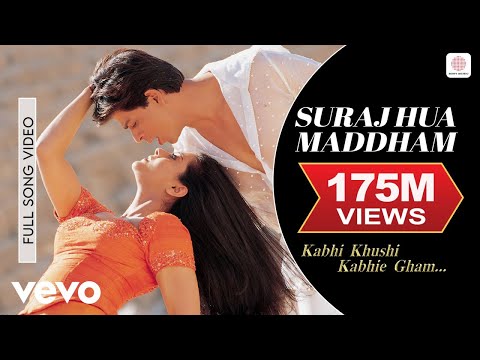 Saathiya (2002)
'Saathiya' is the romantic title track from the same name film, that reflects the versatile and soothing voice of Sonu Nigam.
The sweet voice of Nigam can make anyone fall in love again. Singing the song with Dominique Cerejo and Clinton Cerejo, Nigam does full justice to the song.
In fact, the Hindi version of Nigam probably surpasses the Hariharan original from the Tamil film Alaipayuthey (2000)
The unique melody by music maestro AR Rahman, along with the fresh lyrics of legendary Indian poet Gulzar made this love ballad an instant hint.
The beat of the song goes from low key classical to high notes. The beautiful picturisation of the track shows Aditya Sehgal (Vivek Oberoi) describing the exceptionality of his love interest, Suhani Sharma (Rani Mukherji).
Play a big contribution to the success of the film, 'Saathiya' remains a big favourite with Sonu Nigam admirers. Complimenting the singer and the team behind the song, Priti Singh writes on Quora:
"A great song with great lyrics and sung excellently by Sonu Nigam.
"Rahman's music and Sonu's voice makes the song absolutely soulful to hear everytime."
Watch 'Saathiya' here: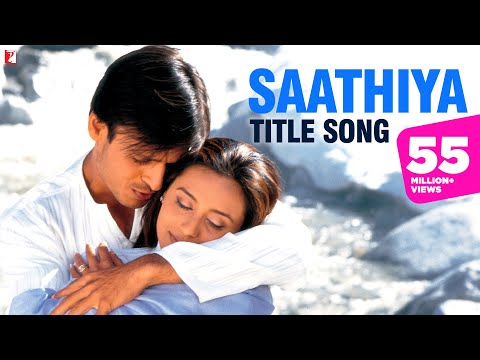 Kal Ho Na Ho (2003)
'Kal Ho Na Ho' is the soulful and emotional title song by Sonu Nigam from the Karan Johar namesake film.
The simple, powerful and pain like expressive vocals of Nigam enables this song to reach another level.
The fascinating composition by trio Shankar-Ehsaan-Loy and the magical lyrics of Javed Akhtar add the perfect recipe for Sonu who guides his inner wisdom to this song.
Shankar Ehsaan Loy took musical inspiration from the late RD Burman for the tune of 'har pal yahan.'
Living life to the fullest is the core theme of this iconic song. It encourages everyone to live in the present and not worry too much about the future.
Featuring Shah Rukh Khan on screen, the song became a massive hit. Industry professionals and fans worldwide appreciate this gripping track.
Nigam won 'Best Playback Singer'  for this song at the 51st National Film Awards in 2003. Besides Nigam, Alka Yagnik and Richa Sharma have sung a sad version of this classic song.
A fan commenting about the song and Sonu on Mouthshut.com writes:
"Clearly, a perfect song – superb music, soul- stirring lyrics, and of course a lovely singing by Sonu.
"He is at his best in this song about life and its many shades."
Watch 'Kal Ho Na Ho' here: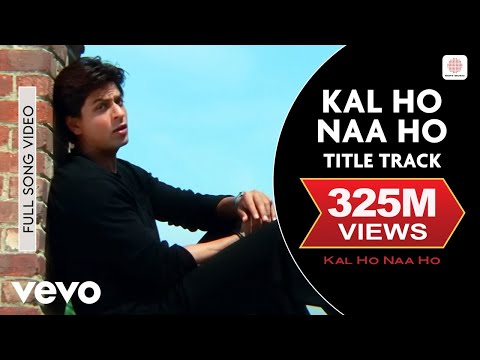 Do Pal Ruka – Veer Zaara (2004)
'Do Pal Ruka' is a special duet song by Sonu Nigam and the 'Voice of the Nation,' Lata Mangeshkar.
Nigam softly adapts to the emotions that reflect the lyrics of Javed Akhtar, along with the soulful music by late Madan Mohan and Sanjeev Kohli.
The song featuring Shah Rukh Khan and Preity Zinta shows the suffering as well as the distress of the two when separating.
One can feel the hurt and anxiety in the voice of Nigam. Despite this being a slower number, the talent of Nigam stands out in this song.
In 2016,  Nigam sang this sentimental song onboard a Jet Airways flight from Jodhpur to Mumbai in India. It was like a mini-concert mid-flight.
Watch 'Do Pal Ruka' here: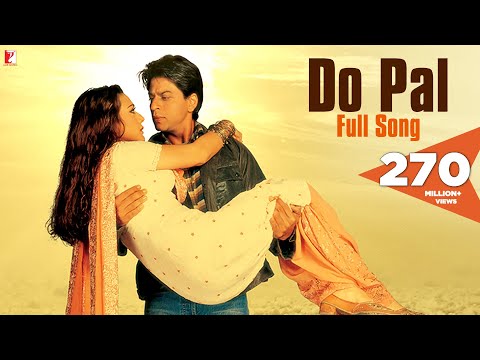 Tumse Milke – Main Hoon Na (2004)
'Tumse Milke' is a qawwali dance track, which Sonu Nigam sang with Aftab Sabri and Hashim Sabri.
The effortless Nigam manages to easily sing both series of eight notes. The music by Anu Malik sounds booming and energetic, making it so much fun and highly entertaining.
The lyrics by Javed Akhtar give the qawwali genre a contemporary twist.
The song stars Shah Rukh Khan, Sushmita Sen, Zayed Khan and Amrita Rao, 'Tumse Milke' is like a qawwali with a modern twist.
SRK has previously said that 'Tumse Milke' is his favourite track from Main Hoon Na.
Contestants have sung this song on reality shows including Indian Idol 9.
Watch 'Tumse Milke' here: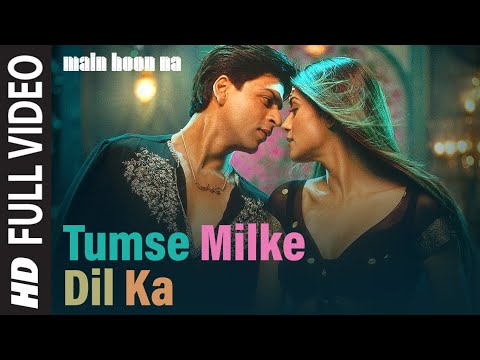 Mere Haath Mein – Fanaa (2006)
'Mere Haath Mein' is a super hit melodious track led by Sonu Nigam, along with Sunidhi Chauhan and Salim Merchant.
The on-screen chemistry in of Rehan (Aamir Khan) and Zooni (Kajol) is quite evident in this enchanting, yet passionate song. song
The lyrics of the song express how the hands of two lovers come together to make a match in heaven. The 'shayari' poetry of this song is beautiful, particularly when Rehan recites the magical lines for Zooni:
"Adhoori Saans Thi, Dhadkan Adhoori Thi, Adhooren Hum. Magar Ab Chaand Poora Hain Falak Pe, Aur Ab Pooren Hain Hum."
Nigam has sung the song at concerts worldwide including Mauritius and the Netherlands.
TV host Faridoon Shahryar praises the singers and the song on Glamsham stating:
"Sonu Nigam and Sunidhi Chauhan will always be proud of this number for their voice sounds magically honest. It's not merely a song. It's a special moment frozen in brilliance."
Watch 'Mere Haath Mein' here: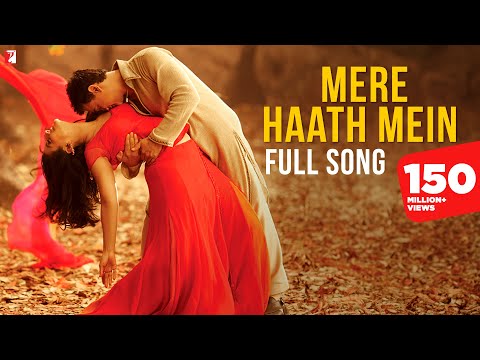 Zoobi Doobi – 3 Idiots (2009)
'Zoobi Doobi' is a fizzing track that gave singers Sonu Nigam and Shreya Ghoshal the chance to relax and have fun when recording it.
The daydreaming song has the typical Bollywood masala in it. This lively song stars Aamir Khan and Kareena Kapoor on screen.
The two leading actors wear a arrange of clothes to reflect the rain and different occasions.
Such was the importance of this song, that Aamir and Kareena had an official launch of the song in Mumbai.
Bosco-Caesar is the choreographer of this romantic song, which took eight days to shoot in Mumbai. Bosco-Caesar won 'Best Choreography at the 2010 Screen awards for the song.
Indian lyricist Swanand Kirkire is the writer of this slapstick song, with Shantanu Moitra composing the music of it.
Watch 'Zoobi Doobi' here:
Nigam has many other songs, which did not make this list but are important to note.
Popular other tracks of include 'Satrangi Re' (Dil Se: 1998), 'Ishq Bina' (Taal: 1999), 'Dil Dooba' (Khakee: 2003), 'Chand Sifarish' (Fanaa: 2006) and 'Main Agar Kahoon' (Om Shanti Om: 2007).
During his journey to stardom, Nigam has won many many awards, with some already mentioned.
Nigam has maximised his amazing talent going into his forties and continues to go strongly.
He has so many successful tracks and accolades to his name. Hence, Sonu Nigam has placed himself amongst the best all-time singers of Bollywood.