"He not only dances, but his expressions are the best thing to watch."
Bollywood actor Govinda is famous for his flamboyant dance moves in the industry.
The tracks in his films were specially made, taking into account his usual steps. Govinda who was born to actor Arun Kumar Ahuja and singer-actress Nirmala Devi had his own unique dance style.
During a career spanning more than thirty years, some of his famous dance songs include 'Ankiyon Se Goli Maare' (Dulhe Raja: 1998) and 'Kisi Disco Me Jaye' (Bade Miyan Chote Miyan: 1998).
Whilst Govinda has dance numbers with many actors, his most popular pairing was with Karisma Kapoor and Raveena Tandon.
Eminent Indian choreographer Shiamak Davar believes Govinda is a unique dancer. He adds:
"He not only dances, but his expressions are the best thing to watch."
Here is a list of 7 best dance numbers of Govinda that will get you into the mood to shake a leg or two.
Aap Ke Aa Jane Se – Khudgarz (1987)
'Aap Ke Aa Jane Se' brings together the hit pair of Govinda and Neelam, dancing away in the snowy mountains.
The steps of both actors shifts from western to traditional as does the music of Rajesh Roshan.
A video by professor Sanjeev Srivastava from Madhya Pradesh, dancing to this song went viral on various social media platforms. The popular dancer of this song spoke to the media saying:
"I thank everyone for the love and support. I have been dancing since 1982 and my idol is Govinda ji. Now I hope to get more opportunities after my video has gone viral."
The song was sung by late Mohammed Aziz and Sadhana Sargam.
Watch 'Aap Ke Aa Jane Se' here: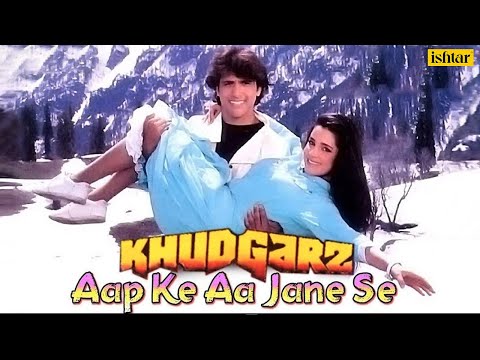 Husn Hai Suhana – Coolie No. 1 (1995)
'Husn Hai Suhana' is a fast dance song, which features Govinda and Karisma Kapoor. The performances of both actors became an instant success.
Govinda and Karisma have pacy moves in the song, which equally compliment the lyrics and music of the track.
Govinda in particular swirls around and shakes his body a lot throughout the song. Ganesh Acharya was the choreographer of the song.
Govinda and judge Shakti Mohan performed to this song on stage for the show Dance Plus in 2018.
In 2018, veteran actress Jaya Bachchan also danced to this song at the wedding of Bollywood actor Mohit Marwah.
Watch 'Husn Hai Suhana' here: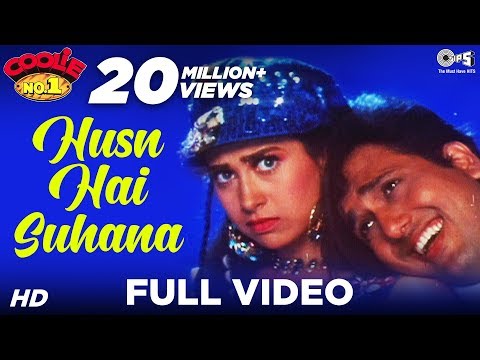 Sona Kitna Sona – Hero No. 1 (1997)
'Sona Kitna Sona' is a fantastic dance number featuring Govinda and Karisma Kapoor dancing in Europe.
After initially having no interest, Govinda begins to dance with Karisma, after the latter starts with her moves first.
There is a lot of pulling, touching and shoving in the song, with both dancing away together in the end.
BH Tharun Kumar is this the choreographer of this magical dance song.
In 2017, Govinda reunited with Karisma to perform a dance to this song on stage for the programme Dance Champions (2017).
Udit Narayan and Poornima are the playback singers of this song.
Watch 'Sona Kitna Sona' here: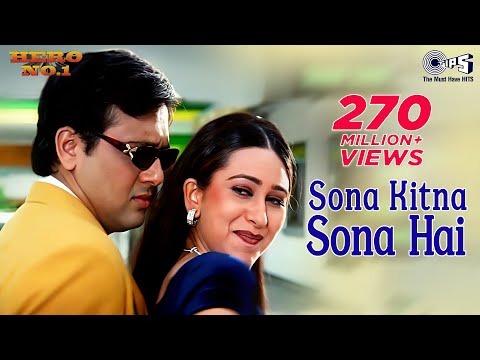 Kisi Disco Mein Jaye – Bade Miyan Chote Miyan (1998)
'Kisi Disco Mein Jaye' is a lively number, starring Govinda and Raveena Tandon dancing together.
There is a lot of body movement from Govinda and Raveena when dancing in the song, particularly when there is the frequent 'Unh' undertone.
BH Tarun Kumar, Ganesh Acharya and Chinni Prakash are the choreographers of this dance song. Besides jerking their joints, there are some graceful movements in between.
The music by Viju Shah goes with the disco effect of the song. This song became very popular at clubs.
Govinda and his wife Sunita Ahuja got into the groove of this song, dancing to it at a family wedding in 2017.
Apparently, the song was shot in one day.
Watch 'Kisi Disco Mein Jaye' here: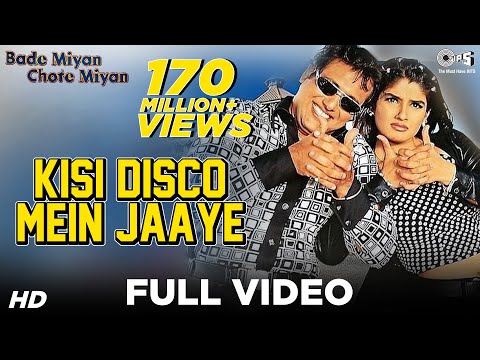 Ankhiyon Se Goli Mare – Dulhe Raja (1998)
The dancing magic of Govinda and Raveen Tandon is visible on the screen for the track 'Ankhiyon Se Goli Mare.'
No wonder Govinda and Raveena make the perfect dance partners.
The peppy song sees Govinda leading with his lightening steps and then Raveena following him.
Elders, the youth and young children all enjoy the dancing to the tunes of this song. There is a touch of breakdance in the different sequences.
Reportedly, the choreographers of this track had to keep in mind three-four options for each dance step.
Watch 'Ankhiyon Se Goli Maare' here: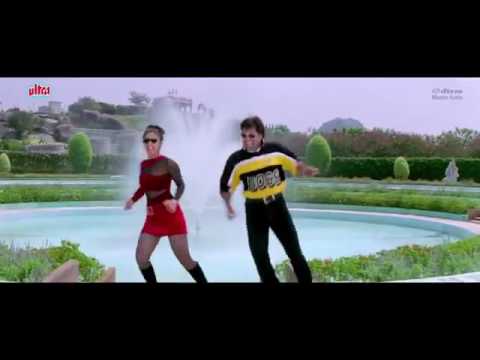 Ek Ladki Chahiye – Kyo Kii… Main Jhuth Nahin Bolta (2001)
'Ek Ladki Chahiye' is a dominating dance song of Govinda with Sushmita Sen.
Both Govinda and Sushmita have some cool moves and funny moments in the song. Their dance timing is in sync with each other.
Complimenting the dance of Govinda, a fan on YouTube posts:
"Govinda is the best for dance no matter which actress dance with him, he has always great dance timing."
The voices of Sonu Nigam and Jaspinder Narula certainly energise the on-screen pair.
Watch 'Ek Ladki Chahiye' here: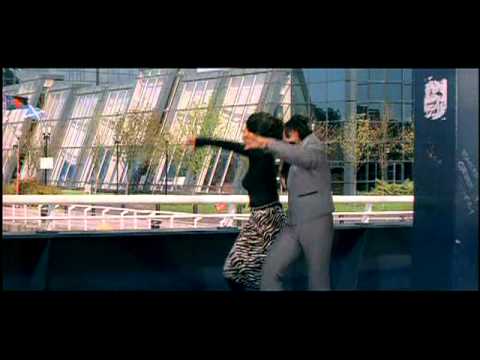 Soni De Nakhre – Partner (2007)
Govinda was at his best when dancing to the song 'Soni De Nakhre' with Salman Khan and Katrina Kaif.
Fans of Govinda love this contemporary dance, as it brings back memories of his earlier boogie-woogie tracks.
From lying on the floor to following Salman, Govinda impresses Katrina with his dance steps.
Despite Salman and Katrina making the right moves, it was Govinda grabbing the headlines.
The music of Sajid-Wajid adds to the tempo of this dance song.
Other key dance performances of Govinda include 'I Am A Street Dancer' (Ilzaam: 1986)  'O Laal Dupatte Wali' (Aankhen: 1993), 'Makhna' (Bade Miyan Chote Miyan: 1998) and 'What Is Mobile Number' (Haseena Maan Jaayegi: 1999).
Govinda was voted the tenth greatest star of the stage from across the world via a BBC News Online Poll in 1999.
Many Govinda fans will be hoping that he can make a comeback with his favourite director David Dhawan. Doing a dance track with David's son Varun Dhawan will be like icing on the cake.