"I was trying to write from an honest place and just tell some truths"
One of the most recognisable British Asians in the UK music industry today, Raxstar, continues to wow with Yamla Jat.
The successful rapper has released a video to accompany the single, Yamla Jat from his 2018 album, Glass Ceiling.
Excitingly, it sees the Australian singer, Pav Dharia lend his vocals to the track. Raxstar's effortless flow appears on Pav Dharia's Roti track.
But now it's a treat to see this role-reversal of Dharia's singing working with Raxstar's Desi Hip Hip sound.
In addition to the machinations of producer, Shayal, Yamla Jat is a memorable song. Skilfully melding Punjabi and English rap, it pays tribute to the lyricism of the legendary Yamla Jatt.
An influential Punjabi folk singer, Jat's honesty echoes in Raxstar's visual and auditory look at 21st-century British Asian life in the limelight.
DESIblitz discusses the intriguing ideology behind Yamla Jat with Raxstar and his opinions on the sometimes controversial state of Punjabi music today.
The Legacy of Yamla Jatt
Yamla Jatt the folk singer from Punjab is recognised by most as the real 'Godfather' of Punjabi music.
Born in March 1914 in the Faisalabad District of today's Pakistan but the then India, Lalchand Yamla Jatt, created an incredible legacy as an artist.
Recording his first song in 1952 called, Kanka Jamiyan Ghit Ghit Lamiyan on the then very popular HMV label, the pioneering singer went onto record a string of hits.
Yamla Jatt was popular in the early 1960s and 1970s with songs such as Das Main Ki Pyaar Vichon Katteya, Chitta Hogaya Lahoo, Mein Teri Tu Mera and many more.
He was one of the first Punjabi singers to have pioneered the sound of the tumbi, a traditional one-stringed instrument used to sing Punjabi folk songs and duets.
His simple songs and culturally aware lyrics were captivating and often reflected the realities of Punjabi life and society.
Asking Raxster about his favourite tracks by Yamla Jatt, he told us:
"Mein Ki Pyaar Vichon Katteya and also Ohna Ki Raj Ke Kahna.
"I think I just have an affinity towards the legend's voice and his lyrics are just phenomenal."
Indicating that the British Asian rapper has a noticeable admiration for the legendary Punjabi singer from yesteryear.
So, from his love for the songs by the legend, we wanted to know what was Raxstar's concept behind doing a track like 'Yamla Jat'.
What was it that made him choose this approach when writing the and producing this song? Raxstar responded saying:
"I was trying to write from an honest place and just tell some truths about how I felt at the time."
The Old and New
The era of Yamla Jatt was inspired by simple music such as the tumbi, dholak and vocals but with a huge focus on lyrics to make the songs meaningful.
The lyrics and vocals of those tracks were often the reasons for them becoming hits and popular with audiences.
In addition, fans and Punjabi music lovers from that time seldom bought records and only got to listen to them on the radio or when they were played by village 'DJ's'.
Which meant many of the songs became popular over a long time. Making many of the songs and artists evergreen.
With Yamla Jatt's songs being meaningful and with substance compared to many Punjab songs today being 'meaningless' and with a very short lifespan, we asked Raxstar why this might be.
He replied:
"There are a lot of great artists and lyricists working in Punjabi music so I don't think it's as bad as people may think.
"The biggest thing for me is lyrically connecting to a song."
"Some artists focus on the moment rather than thinking about the long-term impact of their work, which can lead to forgettable tracks.
In addition, did Raxstar think the lyrics of Punjabi songs today are not as meaningful compared to the past?
"Adding to my previous response, I'd slightly disagree. There are meaningful songs but you have to actively look for them."
So, as well as Yamla Jatt, we asked which other older artists does Raxstar get inspiration from? He told us:
"Gurdas Maan, Nusrat Fateh Ali Khan. Both legendary respectfully.
"Their voices and music ages so gracefully and as you get older you appreciate it a whole lot more."
Punjabi Rap
Raxstar is mostly known for his rapping in English which has made him a household name in this genre and style of British Asian music. However, in Yamla Jat we note the introduction of Punjabi rapping as well from him.
We wanted to know which language does he prefer rap in, having now waxed some lyrics in Punjabi too on this track from his album. Raxstar told us:
"I've rapped in mainly English for most of my career so that is slightly easier for me.
"It's a challenge working on Punjabi lyrics sometimes but there's a lot of creative fulfilment in that too."
So what then makes a good Punjabi rap we asked. He told us:
"I think for any rap, regardless of language: lyrics, flow and delivery. They are the three main components for me."
Pav Dharia Collaboration
Pav Dharia who features on the track with Raxster was born in Sydney, Australia.
He is most probably one of the first major Punjabi artists coming into the limelight from Australia.
Having sung on his own track Roti which featured Raxstar, the singer is also known for other solo tracks like Samne Rehni E (2018), Nain ft. Fateh Doe (2017) and Na Ja (2017) which has clocked over 275 million views on YouTube.
So, how did the two artists decide to get together for Yamla Jat we asked Raxstar.
"Pav and I connected a few years back online, we actually worked on this song and also another record before we even met.
"We both enjoy working together so there's a lot more in store from us both."
Yamla Jat Video
The video to Yamla Jat has a very nice vibe and scenes with some creative graphics highlighting the lust for wealth and motives of Punjabi society only weighing itself by status.
Intrigued by this very different concept, we asked Raxstar where did its inspiration come from?
"It was actually inspired by The Roots – 'What They Do'.
"They did a similar video in the 90s, which satirized rap music videos of the time.
"I loved the concept and always wanted to recreate it. When we finished the song I went through the concept with Pav and he was fully on board.
"We had a great team of friends and artists who helped us put it all together."
Watch the video of Yamla Jat here: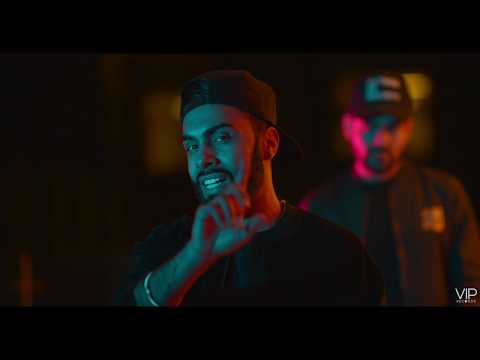 Raxstar's 'Glass Ceiling'
Yamla Jat is a single from his new album, Glass Ceiling. So, we asked Raxstar why should people listen to the track and album?
"I think my that song and also my album Glass Ceiling is a unique body of work.
"If you want to listen to honest music with heart and soul then check it out."
Busy with his promotions for the album, Raxstar said:
"Right now, I'm letting people know that my album Glass Ceiling is out and available on all digital platforms online.
"With features from Pav Dharia, The PropheC, Humble the Poet and Arjun. Please check it out and support!
DESIblitz always enjoys any chance to hear the creativity of Raxstar in his music.
However, the video and song of 'Yamla Jat' is a brilliant opportunity to see Raxstar's determination to innovate as an artist with over a decade in the music industry.
With the additions of Pav Dharia and Shayal, 'Yamla Jat' is sure to be a firm favourite among the rapper's fans. Plus, we'll be joining them in listening to and enjoying Raxstar's full 2018 album, Glass Ceiling.
If you want to keep up to date with Raxstar and all his latest releases, you can follow the rapper on Facebook, Instagram and Twitter.
Raxstar's album Glass Ceiling is available on all good music digital outlets including Apple iTunes, Amazon and Spotify.