Vinyl records replaced the shellac and became much more popular
With the resurgence of record players, we take a trip down the memory lane of Punjabi music to search for those vinyl records you must have in your collection.
Punjabi music was first recorded and produced on record. Some of the earliest songs ever to be recorded by artists like Yamla Jatt, Asa Singh Mastana, Surinder Kaur and many other legendary artists were not created on vinyl but on shellac.
The material was not all shellac but was made from one-third shellac and about two-thirds a mineral filler made from pulverised rock, usually slate and limestone. Making records easily breakable.
Ownership of these records was usually by a travelling DJ who would visit villages and play the records on his record player hooked up to a speaker on a tree or wealthier families who could afford records.
Vinyl records also had a speed which was measured in RPM (Revolutions Per Minute). This was the speed the record was cut at and then had to be played at, to be heard correctly. Shellac records were typically 78rpm.
Vinyl records replaced the shellac and became much more popular due to being lighter, offering longer playing time with speeds of 45rpm for singles and 33.5rpm for albums. Artwork also began to improve and get more creative for albums especially.
Punjabi records in the vinyl format became more accessible and popular. Companies like HMV (His Masters Voice), INRECO and EMI became well known for Punjabi music.
Looking back at the Punjabi music of the late 1960's and 1970's, we bring you 10 Punjabi vinyl records which if you can still buy or get hold of, are definitely worth having in your music collection.
Folk Music of The Punjab (Vol. 5)
Released on the EMI (HMV) label, this album is from a series of albums released featuring artists like the legendary Punjabi folk singers Asa Singh Mastana and Surinder Kaur.
Asa Singh Mastana features on this volume with his hit songs Kali Teri Gut, a short version of Heer, the catchy Pekey Jaan Waliye.
Surinder Kaur sings her super hit Chand Kithe Gujaari Eh Raat and her familiar Punjabi geet Ek Meri Akh Kaashni.
The duets sung by Asa Singh Mastana and Surinder Kaur include Mahiya and Bangan Wich.
In addition on this brilliant album, you get performances by the legendary comedic Punjabi singer Hazara Singh Ramta, known for his spoken-word style of songs about his amusing adventures. His very funny hit Ramta Memaan Wich about his trip to London and meeting white women is a gem not to miss.
Listen to the track Kali Teri Gut by Asa Singh Mastana from the album: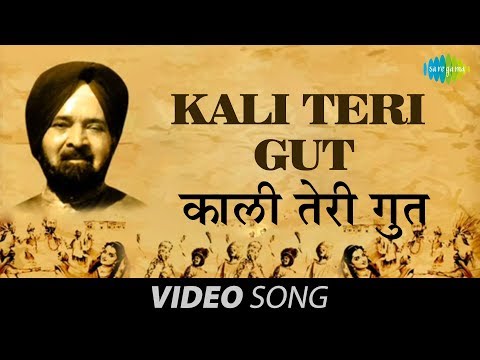 Ektara Songs from Punjab
This was the legendary folk singer Kuldeep Manak's first LP, released on EMI.
With lyrics penned by the talented Dev Tharike Wala (Dev Dilgir) and music by the famous K.S. Narula, the album was a huge hit, introducing Kuldeep Manak as the voice of folk music to the masses.
The album has a strong acoustic sound with Manak playing his tumbi, referred to as 'Ektara' (one-stringed) and a plethora of very traditional instruments.
It features extremely popular folk hits by Manak including, Ranjha Jogi, Dulla Bhatti, Kima Malki, Jatti Sahiban and Sarwan Kumar.
The geet Mere Yaar Nun Munda Na Boli has a very distinct style that could only be sung by Manak.
Listen to the track Ranjhe Di Kali from the unique album: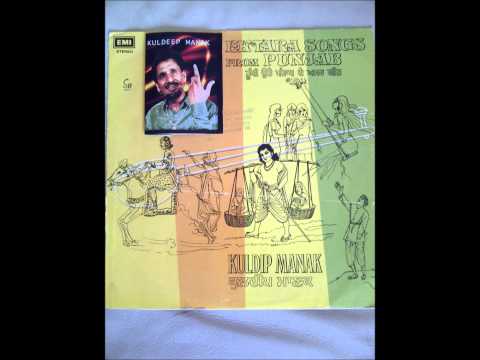 Naina De Vanjare
Surinder Shinda the vocalist most well known for the huge Punjabi hit Putt Jatta De, released this album featuring folk songs which were on par with Manak's Ektara songs but in Shinda's own formidable style.
With music by a new and talented Charanjit Ahuja at the time, and lyrics once again by Dev Tharike Wala, the album stormed into collections of folk music lovers.
The style of songs like of this era is representative of lok gothawa, kaliyan and vaaran, often sung by Dhadi groups.
Songs like Eh Mit Kise De Na (Lok Tath), Sahiban Di Kali, Dulla Te Mehru Posti, Sassi, Kishna Dogar and Heer Di Kali are major hit songs from the album.
Listen to the song Sahiban Di Kali from the album: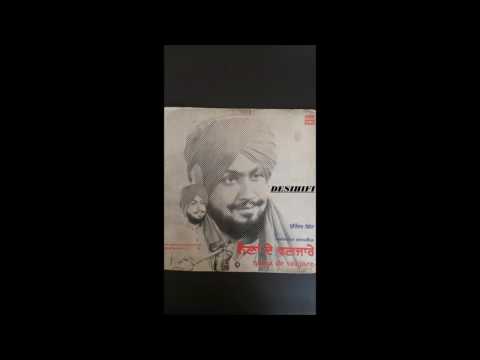 Folk Songs of Punjab
The success of Ektara Songs of Punjab led to Kuldeep Manak releasing his next album. This album, however, was released on the label INRECO and not EMI.
Lyrics again by the songwriter of the moment Dev Tharike Wala and music by a relatively unknown music director, Ved Sethi, created an album that catapulted Manak into huge popularity.
The song Sahiban Bani Bharawan Di otherwise known as 'Jatt heth Jandaure De' is still seen today as a folk anthem.
Other tracks like Sheerin-Farihad, Ranjhe Da Patka, Milade Jatti Heer Jogia, Saheba Kaulan and Mirza Saheban are gems from Manak.
The album which followed was simply called Kuldeep Manak with music by Charanjit Ahuja and lyrics by Dev Tharike Wala further spotlighted Kuldeep Manak as the true folk singer of the age.
Listen to the smash hit track Sahiban Bani Bharawan Di from the album: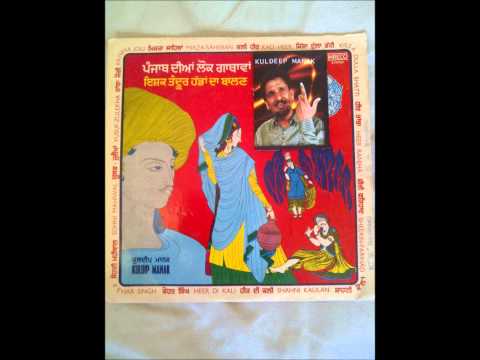 Mohd. Siddiq & Ranjeet Kaur Da Akhada
Mohd. Siddiq and Ranjit Kaur are renowned singers from the era of Punjabi duet songs.
This album released by EMI is a definite addition to any Punjabi vinyl records collection representing the cream of duets.
With music by Charanjit Ahuja and lyrics by Babu Singh Maan, known as 'Maan Maradawala', the album emulates a live open air concert called an 'akhada' in Punjabi.
Popular songs of the album include Sucha Soorma, Boliyan, Kagzi Badam Wargi and Do Gannay.
Listen to the hit Kagazi Badam Wargi from the album which is an anthem for Punjabi truck drivers.
Gidhian Di Raniye
A.S. Kang is a name well known for Punjabi and Bhangra music especially in the UK. This 45rpm record had the song which brought him into the limelight quickly.
Gidhian Di Ranyie Ne Gidhe Wich Aa is an evergreen song which still has all the flavours of a classic Punjabi song. With Lyrics by the extremely popular UK based writer Harbans Jandhu Literanwala and music by the legendary K.S.Narula, this song is still today very popular.
The record contains other popular songs including Sunio Meh Sach Sanavan, Hunde Mapeya Noon Puttar Pyare and Sari Umar Gava Lai Toon.
Listen to the hit song Gidhian Di Ranyie Ne Gidhe Wich Aa and the rest of the tracks on this record: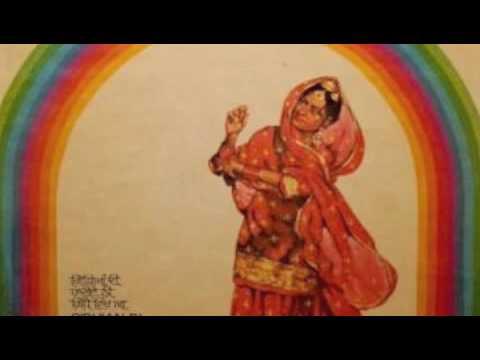 Khedan De Din Char
Lalchand Yamla Jatt is the actual Godfather of Punjabi folk music. His songs were first released on the shellac records at 78rpm.
Incredible hits like Chitta Ho Gaya Lahoo, Dass Main Ki Pyar Whichon Khatiya, Main Teri Tu Mera, Nyu Ke Phardin Jawana, Har Cheej Banaoti, Whiskey Di Botal and Mitran Di Loon Di Dali, are still records with such powerful lyrics you cannot get enough of listening to.
This vinyl record released by EMI was the union of Yamla Jatt and the top music director of the time, Charanjit Ahuja. An incredible combination of talents on record with lyrics by Yamla and music by Ahuja.
The album features hits songs such as Khedan Din Din Chaar, Mukh Tera Chan Warga, Phulla Maihak Nu Sambal, Teri Deed Nazara and Sohni.
Listen to the title track Khedan De Din Char from this superb album: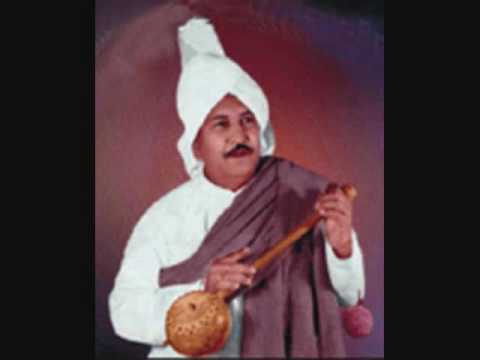 Shiv Kumar Batalvi De Geet
Shiv Kumar Batalvi was a Punjabi poet who expressed romantic, emotional pain and pathos in many of his lyrics.
Many artists have recorded the poems of Batalvi from Asa Singh Mastana to Jagjit Singh.
This very rare record features the vocals of the very popular Punjabi singing duo K. Deep and Jagmohan Kaur with music by S. Mohinder.
Songs like Maye Ni Maye, Rog Ban Ke Reh Gaya, Main Adhure Geet Di Ek Satar Haan, Shehar Tere Tarkalan Dhaliyan and Raat Gayi Kar Tara.
Listen to the duet Shehar Tere Tarkalan Dhaliyan from this deep album: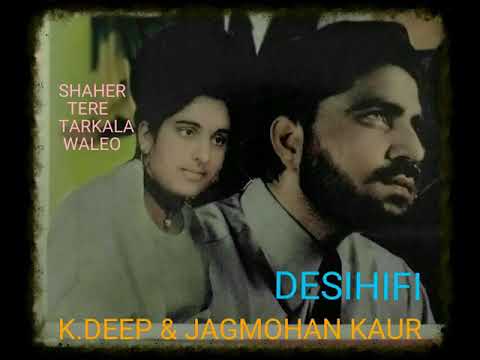 A.S. Kang
This album simply titled after the singer A.S. Kang made him one of the most popular artists of this era of Punjabi music and vinyl records.
While residing in the UK, he went back to India to record this album with music maestro Charanjit Ahuja. and created an album which introduced so many new and notable sounds in Punjabi music.
With lyrics penned by Harbans Jandhu Literanwala and Kang himself, the album features major hits such as Ik Husan Jawani Dooje Maape, Kadh Ke Kaleja Le Gai and Aesi Katar Mari.
Listen to Kadh Ke Kaleja Le Gai from this super album:
Masti – Gurdas Maan
Gurdas Maan took the Punjabi music scene by storm with his hugely successful debut album Dil Da Mamla Hai.
This album, Masti, was the sequel and certainly did not disappoint. With music by Charanjit Ahuja and lyrics by Maan himself, this record became a blockbuster hit.
Literally, every song on this album was a hit with songs like Masti, Wanga Leilo Wanga, Tur Pardes Gion, Kahdi Tun Tun Maim Main Laiyia and the unforgettable, Sajnan Ve Sajnan.
Listen to the very popular Sajnan Ve Sajnan from this album: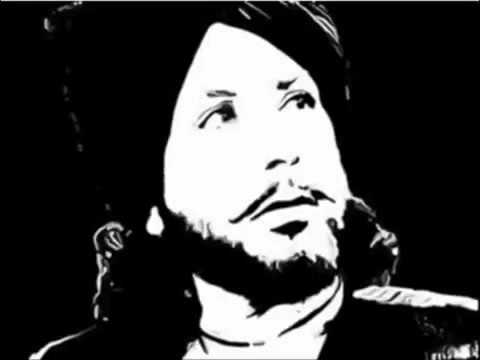 There are so many incredible Punjabi vinyl records which are not in this list but by doing some research they can be found. One website working hard to maintain an archive is Punjabi Vinyls so do contribute to them if you have any Punjabi records in the attic!
DESIblitz hopes you can get hold of these rare records and get a chance to give them a spin on your record players to hear what Punjabi vinyl records sound like!